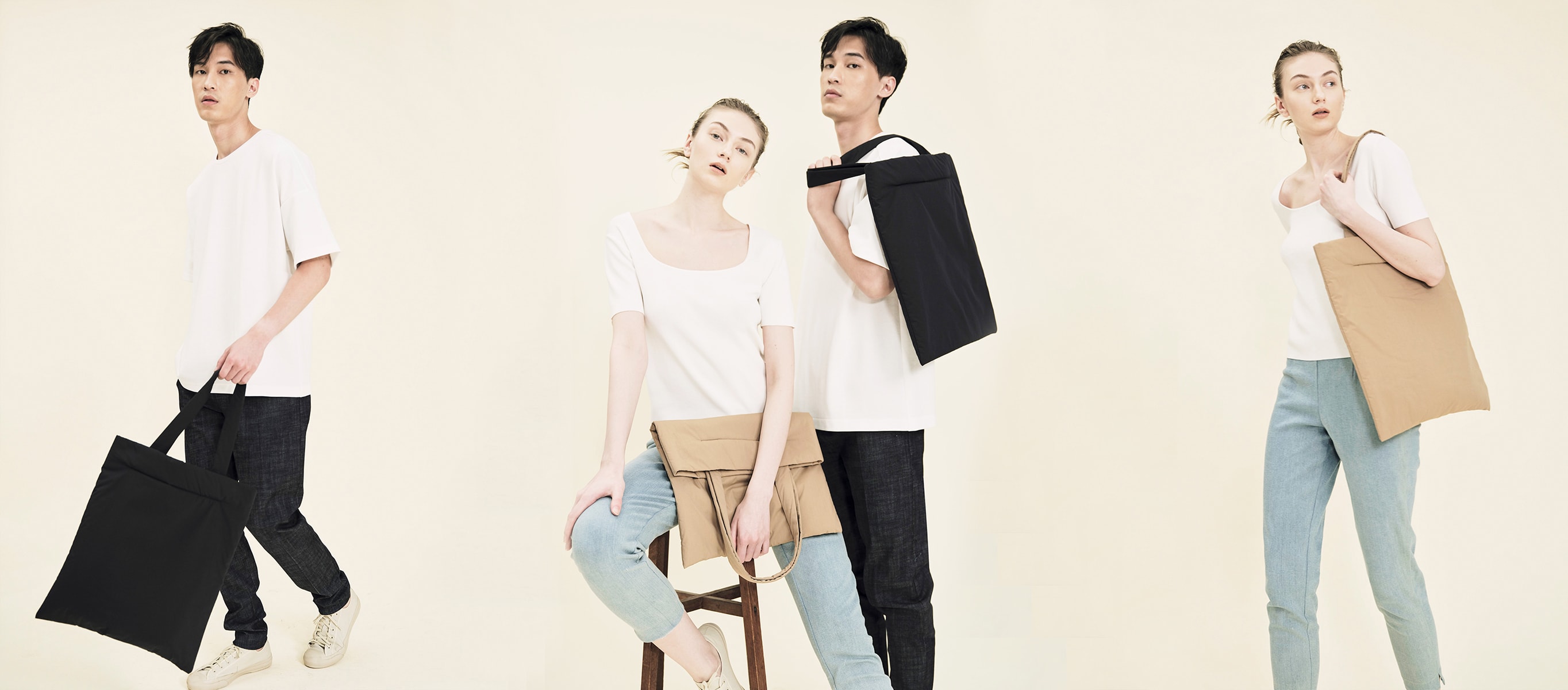 The Rise of Duality
by Anita Kapoor
From The X press Edition N° 2 (2018)

Reprinted 26 January 2021

Men and women attract me in equal doses. The tilt of a chin, the protuberance of a majestic nose, the pink in a cheek, the stretch of a shoulder, voluptuousness, the soft bounce of a bum. Forearms. Wild hair. Bald heads. Callouses. Eyes. Rootedness. The way someone walks. Attraction is dual — if you can see and recognize it, in others and in yourself.

I apply the same to clothes. Flippant? Stay with me.

I've never warmed to the specifics or polarities of what defines femininity or masculinity in fashion. The rise of menswear has enjoyed more of a renaissance in terms of non-gender specific design bringing the dandy, androgyny and Tom Girl — a phrase coined in the early 2000's referring to men who aren't afraid to girl it up a little — into the mainstream, alongside the old school masculine shape and drape.

In women's fashion however, the opposite is true. The feminine is perpetually being defined by the popular culture of girl-woman being appropriated as adult, and often expressed as a desire to only show form and flesh or the absolute opposite—none at all. From bodycon to shapeless, pubescent to cartoon quirk, odd geometric to cold minimal.

Fashion has always reflected changing times, so it's a strange lack of sartorial response we are experiencing at a point in history where the lines between what is one or another, masculine or feminine, are more deliciously blurred than ever. As women today, we make all choices we desire, live as we please, dress in between the stereotypical dictates of our sex, and, sex as we wish.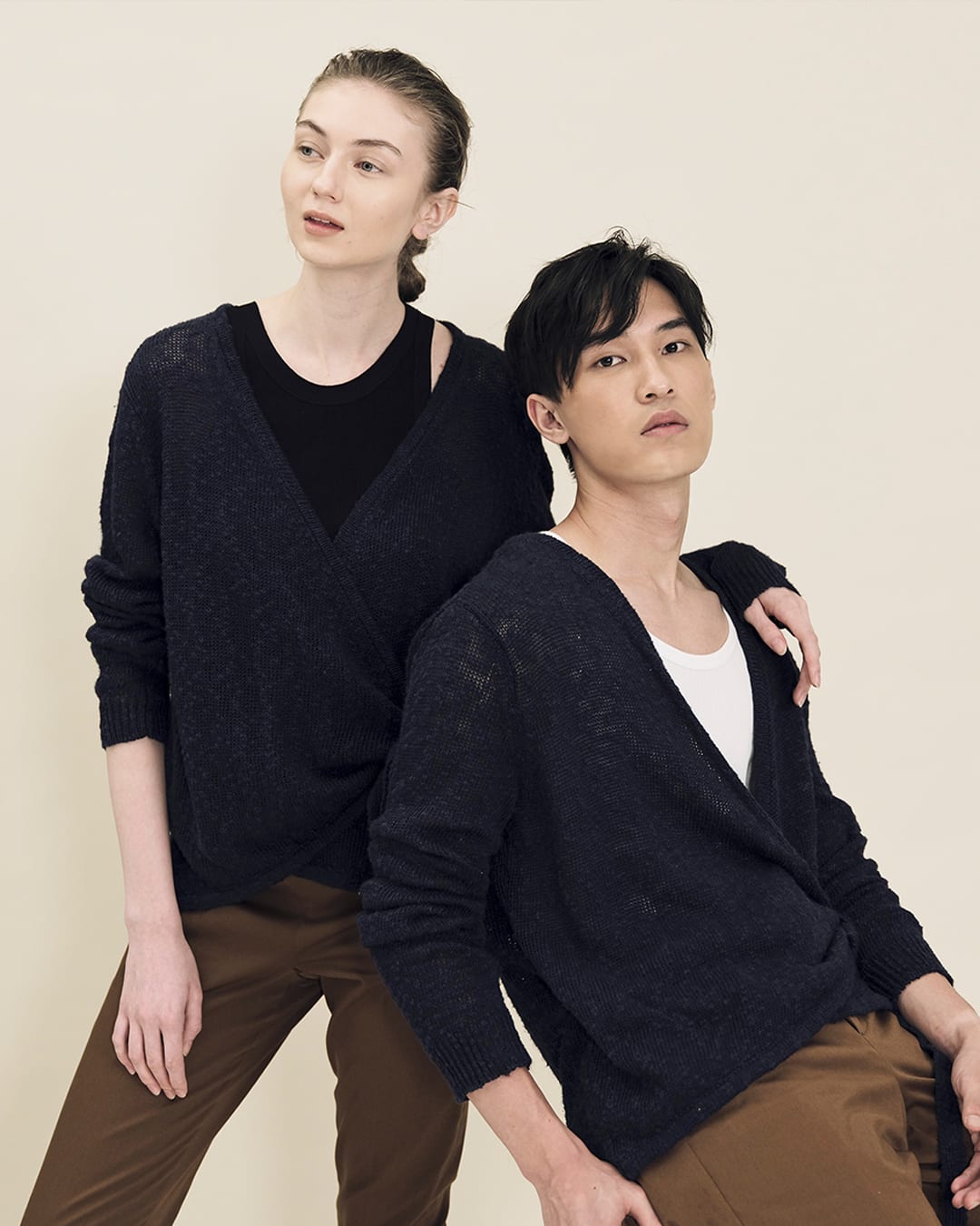 The once description of women who refused to bow to one or another gender, yet comfortably weaved their way in and out of each with a true confidence was androgyny, or sophistication, or European, tomboy, or gay. The early harbingers of the hard to pin down, hard to underscore duality were the likes of Coco Chanel, Grace Jones, Annie Lennox, and David Bowie. Lately it's been Iris Apfel, and more often than not, Leandra Medine, the founder of Man Repeller.

None of these labels are particularly relevant anymore — all of which are in themselves reductive — to a wholly different kind of liberation, one that fashion has been hard pressed to respond effectively to. What if sexiness, style and all that is to a woman not ever having her clothes wear her; a reflection instead of a much more nonlinear personality or duality? It is a question I suspect queer women have long struggled to find answers to. What if I or you, just don't care anymore to subscribe to the rules? Where do you find your wardrobe?

When labels have decided to wade into the waters of personality-driven womenswear, it is often defined by extreme shapes: an artistic bend that trapeziums the body, dandyish undertones, excessive theatre, or strict almost voluptuous minimalism.

However, there is something
more expansive occurring,
beyond yet
another series of definitions.
There is
an important shift
in female culture

Miyake's pleats were the definition of artistic duality—shapes worn by women and men alike, but in today's context may feel too defining both as a style and a philosophy. Jil Sander brought women minimalism as the "Queen of Less"—she understood the depth of design and fabric and form intelligent fashion required, but people didn't often understand, nor did her later collaborators. Mugler understood that theatrical structure and strength said something, but designed architectural clothes inspired by insects and small waists and the breastless, that almost seemed mean. Lately, Gucci has deliciously intersexed its clothes much to the delight of women and men who borrow from each other's wardrobes. And the Man Repeller, one of the earliest exponents of the in-between, has recently launched a shoe line to challenge the status quo.

Many Asian designers do imbibe Zen aspects into their labels but the resulting structure and feel is of having stumbled into a drapey monkhood you may be hard pressed to feel. And then there is athleisure having a moment once again, ill-defined by puzzling crosses between 17th century extremes and 21st century give-a-shit but show us your abs.

Seen as a whole, it appears global fashion isn't responding to the advances in women's true liberation—from their bodies as stereotypes to femininity. We can argue that all these examples are in fact exactly that. However, there is something more expansive occurring, beyond yet another series of definitions. There is an important shift in female culture that in the end cannot have a single name.

When ideology is liberated, intelligence free flowing and uninhibited by sexism, and style reflective of personality, it is the in-between that shines, a self-assuredness uninterested in the typical, demanding of lives and clothes that simply accommodate a woman's brilliant kaleidoscope.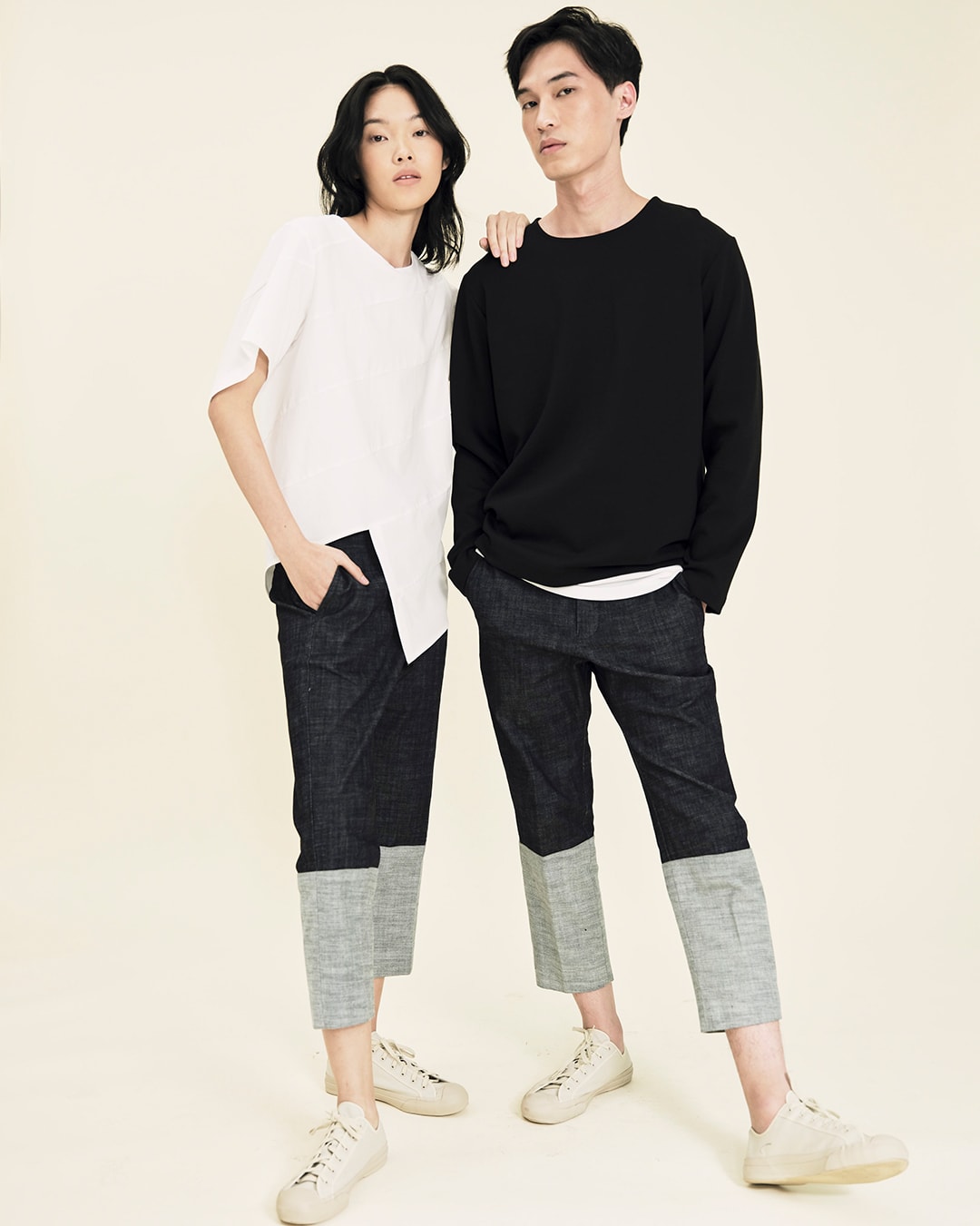 ...beyond the definitions
of age,
gender, sexuality,
or
a reflection of conformity.


It's a call for fashion that takes wide strides, accepts a kind of "sloppy" chic without cringing, accommodates four-inch shoes as well as a sneaker, loves details, undulates a drape that effortlessly moves as you do, tucks in a shirt at the perfect length, gives into delicious details you notice at second glance, lets a bottom swing free, and gives you a gown you can run in.

It's clothes you can live in, love in and work in. And forget about while you are in them. Clothes which take the steps women have, are clever without having to resort to conservative or prim to prove the existence of a mind. It is beyond the definitions of age, gender, sexuality, or a reflection of conformity. And far, far beyond an underwhelming political pantsuit.

Discover our New Arrivals here.
Anita Kapoor is a travel TV host, speaker, facilitator and the creator of Beyond Chaos, a digital conversation series on IG live that presents itself as a space of self-inquiry. Over the pandemic and lockdown period, she also created shareyourvoice.world, an audio project that was borne out of a desire to bring people together digitally. Anita believes in the transformative power of finding one's own voice and speaking our individual truths for a progressive change in society.