Discover
We speak to Anmari van Nieuwenhove, as she offers a glimpse into her life in the arts, and shares her insights on creativity.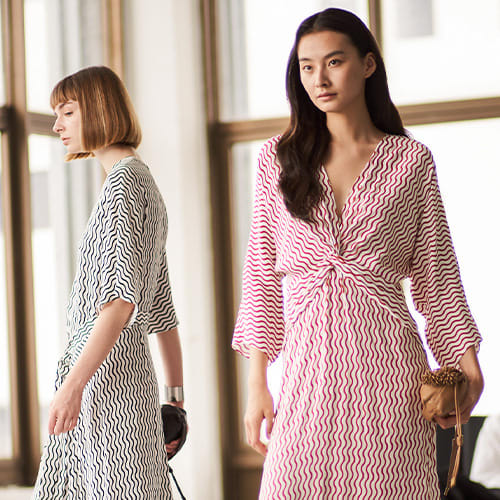 At the core of everything is a dedication to making sophistication look effortless and give personal style an elevated ease. Personal style is a form of self-expression. Explore, discover and play with shape, colour, and tonal variety and to create endless possibilities for your wardrobe.
This August, IN GOOD COMPANY was proud to present our new arrivals at Fashion for Cancer (FFC), a special charity fashion showcase - Let's go behind the scenes with Yan, some of the cancer survivors, and a few of the powerhouse individuals who have given their time and expertise to support this meaningful cause.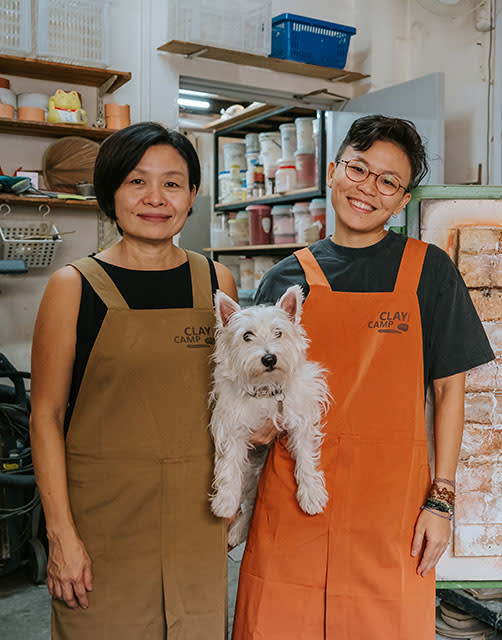 To mark their 10th anniversary, the team behind ceramic studio Mud Rock organised Clay Camp, designed a weeklong celebration to foster a sense of community and showcase the talents of international ceramic masters. From September 27th to October 3rd 2023, The Arts House in Singapore served as the backdrop for this unique gathering of passionate artists.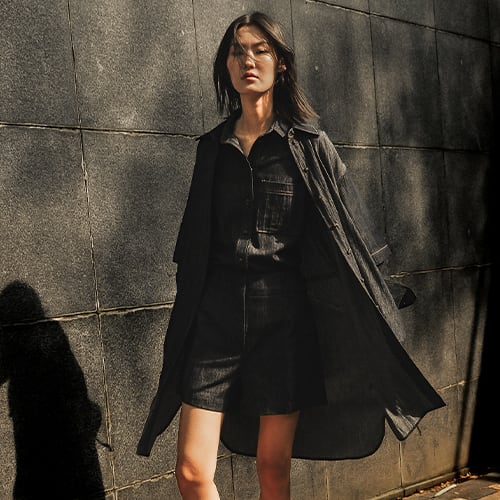 WELCOME TO THE DENIM EDIT — Look through anyone's closet and you're very likely to find a piece of denim in there. It's a fan and designer's favourite fabric for good reason—deceptively simple pieces that are technically complex to work with, but when you find your way around it, the result is often magic.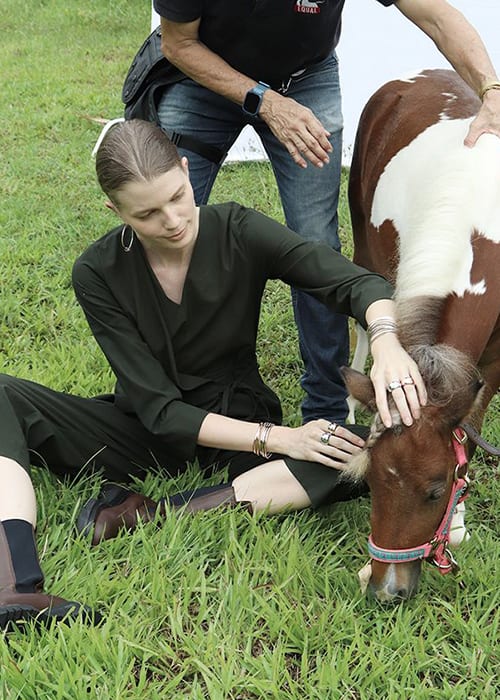 Here are some fun, good-to-know facts about the miniature horses — their eclectic personalities, and candid behind-the-scenes shots of them as models in our Capsule 20 campaign.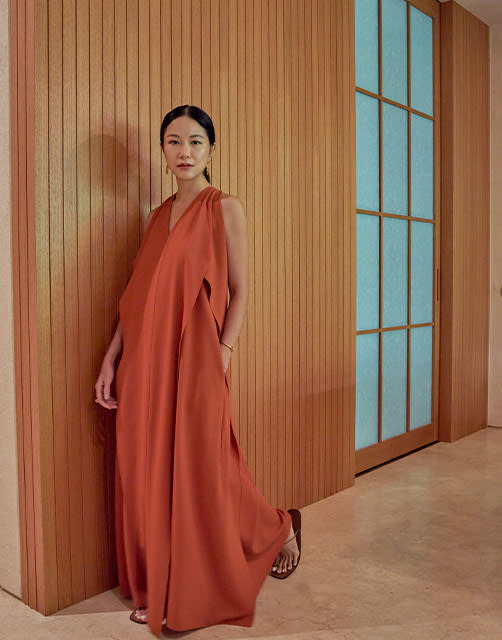 Every wardrobe has its staple, as does every life its narrative. For many, it's a relentless pursuit of more. For others, it's about seeking an escape. But for a select few, listening intently to that inner voice can lead to a discovery of a truer, more enriching life. We speak to Krystal Tan, Co-Founder of Blue Sky Escapes, as she shares about her adventure of a lifetime.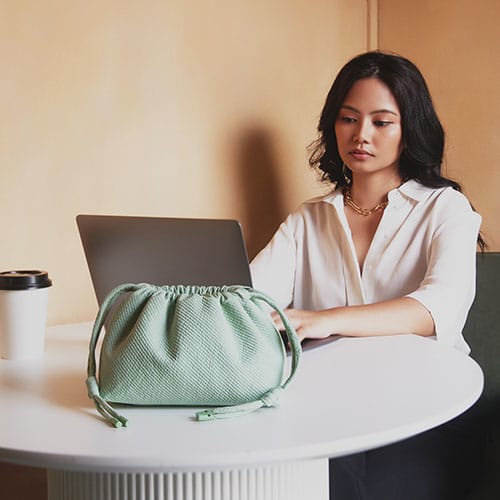 Meet IN GOOD COMPANY's POUF Bag: a wristlet, clutch and crossbody – all in one. Crafted a hint of playfulness in mind, the POUF Bag merges IN GOOD COMPANY's design language with elevated modernity.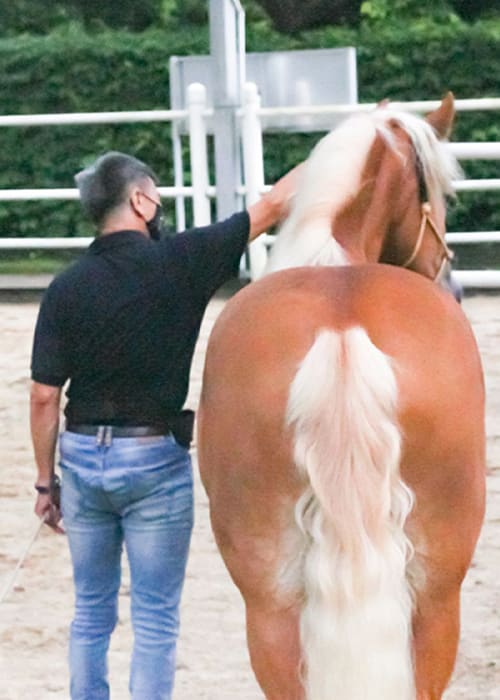 You've met the mini horses — but now it's time you get to know the lives of all 17 horses (and their trainers) at EQUAL a little better.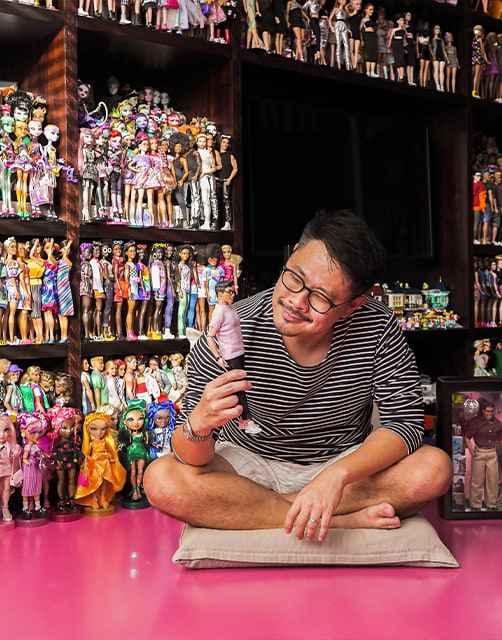 When hobby transforms into obsession: local Barbie collector Jian Yang lets us in on the origins and inner workings of his world-renowned doll collection, and his handcrafted doll-sized paper dresses.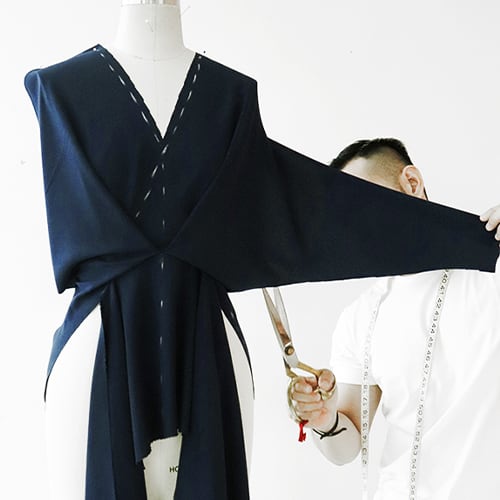 We follow Kane Tan, our Artisanal Director, into his creative space to demonstrate how a final paper pattern might be created from his direct work on the stand — before it is sent down to the production team.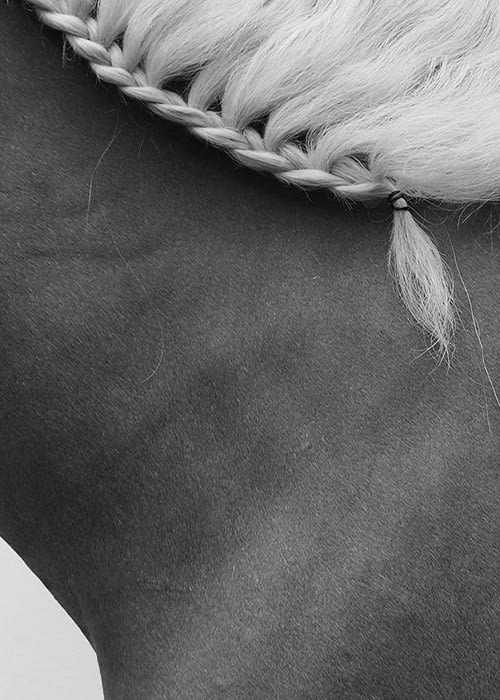 The work that EQUAL does is important and multi-fold. Not only do they rescue animals, but these horses and cats are re-trained to go on to become therapy animals in animal-assisted programmes, helping people in need.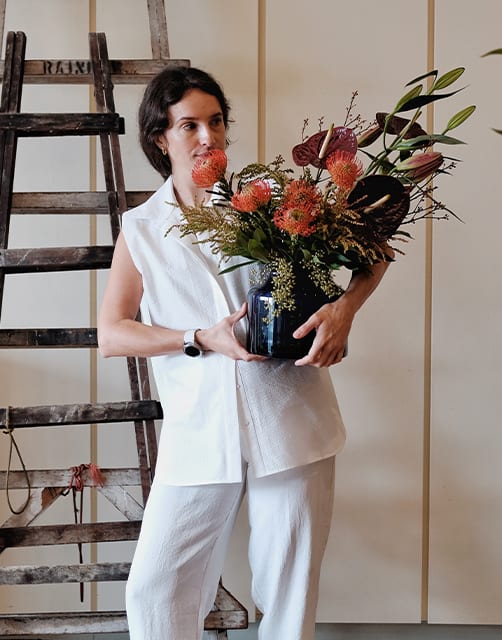 There's something about people who work with flowers — and we got to know exactly what it is when we chatted with Charlotte Puxley, who's behind @charlottepuxleyflowers.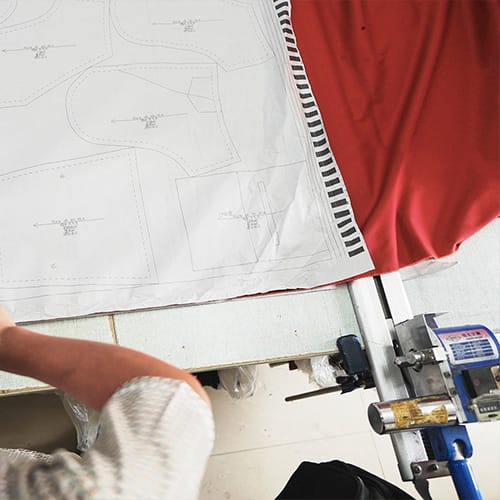 Located in Taixing, a country-level city in Jiangsu province, China, the illustrious IN GOOD COMPANY production facility is a three-story country house nestled within a quiet farming community.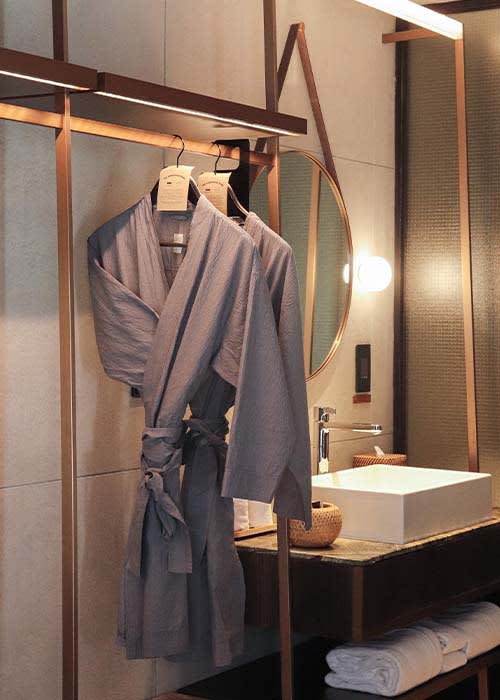 We hear the clinking of glass against metal. Soft voices hang in the air. Yet the seductive knowledge of private affairs remains tucked away — in the secluded corridors of one godown turned riverside solace: The Warehouse Hotel.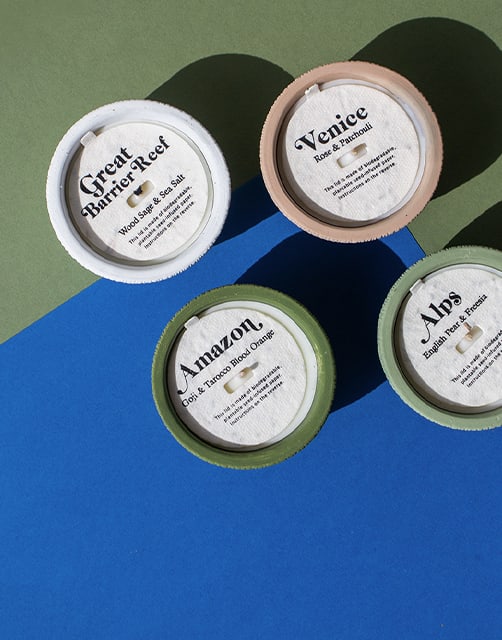 In the third of this four-part series featuring our favourite homegrown picks for their festive offerings, we meet with Pass It On — a company embodying a steadfast conviction to make sustainable urban living a necessity.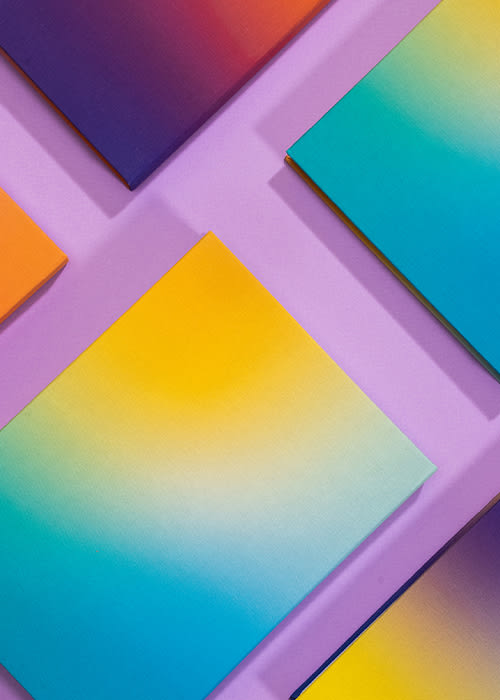 In the first of this four-part series featuring our favourite homegrown picks for their festive offerings, we speak to OFFCUT by Allegro Print on their unique take of giving paper offcuts a new life, and the meaning it tacitly imbues.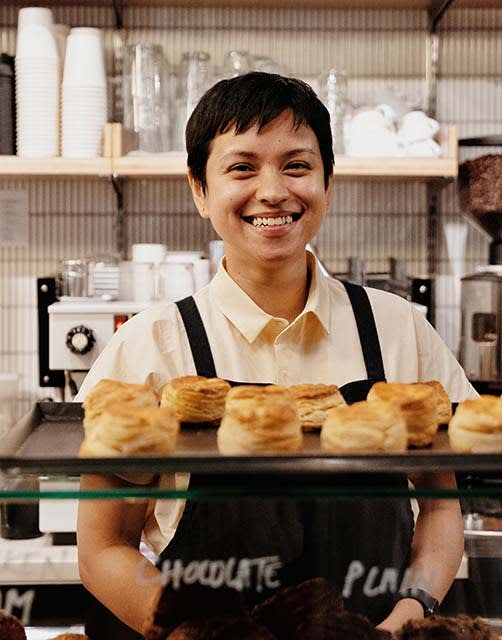 The third and last of a three-part series dedicated to some of our homegrown makers who have near perfected their sweet craft, we speak to Naadhira Ismail of Mother Dough.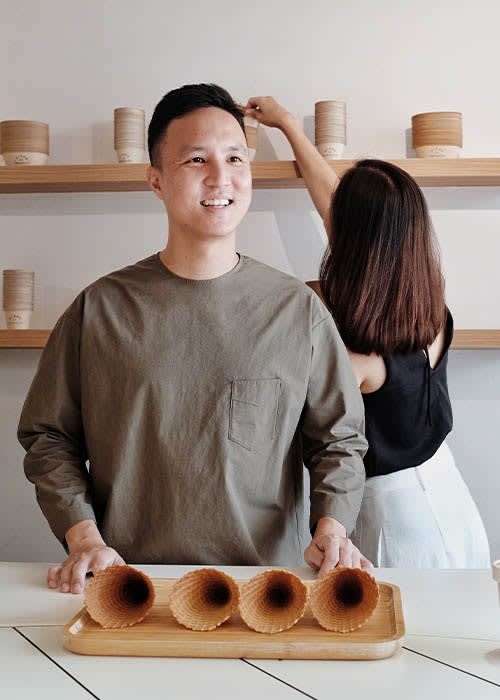 The first of a three-part series dedicated to some of our homegrown makers who have near perfected their sweet craft. We're joined in conversation with Edwin Lim: founder and maker of the wondrous gelato space in question.