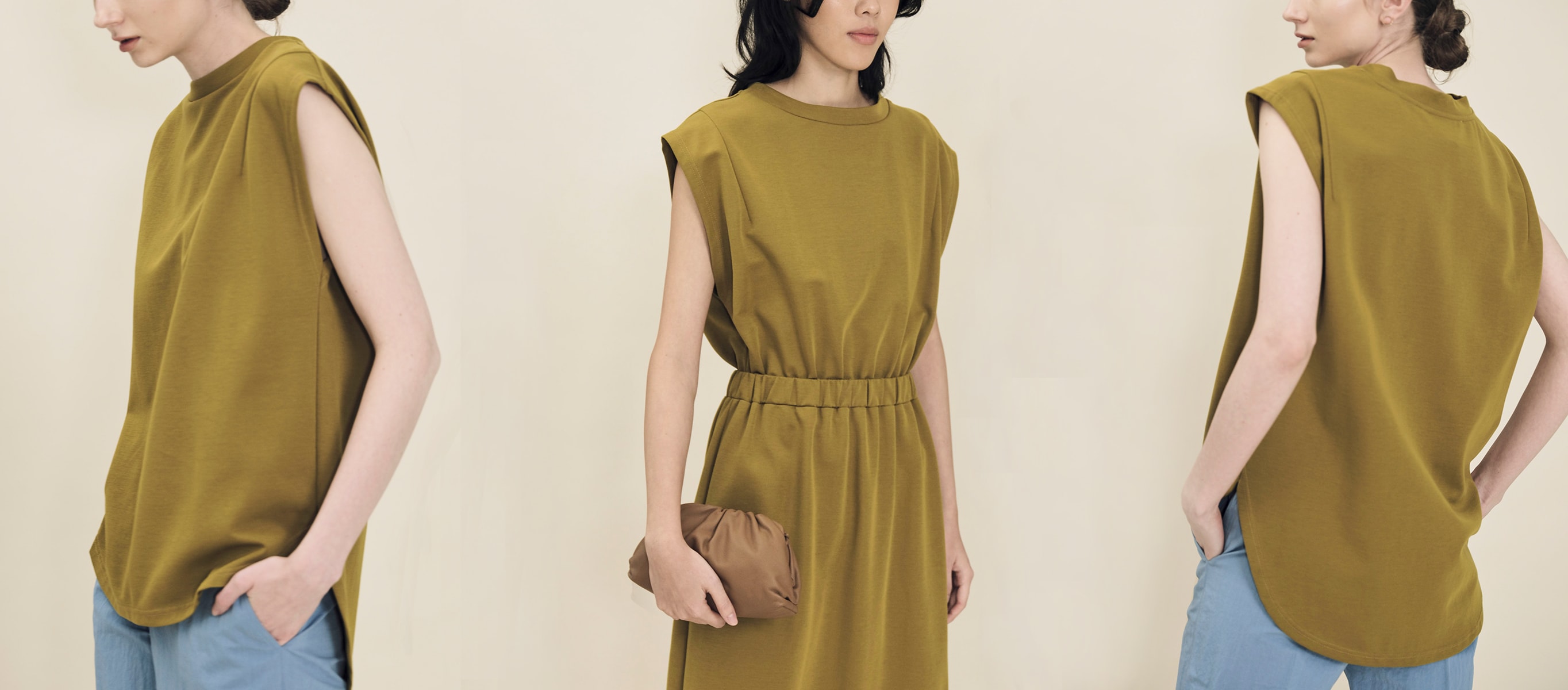 THE FABRIC FOCUS:
Our Signature Cotton Jersey

05 March 2021

The continued choice of our signature cotton jersey fabrication over the years holds significant weight; to us, the material is one that ensures unparalleled quality to the wearer. For many of us living in the tropics of Southeast Asia, we find the jersey to be a perennial fabric pick that is lightweight and remains cool to touch; furthermore, our jersey is purposefully customized, ultimately to feel good on you — the one who chooses to wear our clothes.

Along the creative process of our designs, we pick and choose different strains of jersey alongside its desired purpose; from crisp smart looks with a weighted hang, or a richer texture that feels better on your skin. But one of the prime objectives behind our particularity in fabrics? We want them to last longer. We want to ensure quality in the form of durability, rather than have you purchase a wardrobe addition that loses its wear after a mere first wash. We want our clothes to last way beyond the multiple washes you'll send them for — neither losing their shape, nor their fine, luxe appearance.

The variants of our jersey largely include differing cotton blends i.e cotton mixed with synthetics such as polyester or nylon. These blends tend to be stronger, longer-lasting and capable of producing a wider range of textures to experiment with. Below, we take you through a discovery of these distinct types of jersey, the ones that truly hit the mark for us.
Amongst the variants, this bonded cotton jersey holds true to embodying the signature standard of what one can expect from an IN GOOD COMPANY garment. In order to give the fabric added weight to its otherwise lightweight quality, it is double-faced: two pieces of a single knit jersey are knitted together in order to create a thicker and stronger fabric with a smooth surface on both sides.

We love how it creates a more structured and modern silhouette for simple, refined pieces like ATLAS and IRFAN. Despite the weighted feel, these pieces easily make up for it via the comfort touch of the fabric that is conjoined with their boxy, relaxed shapes — retaining a sense of overall ease.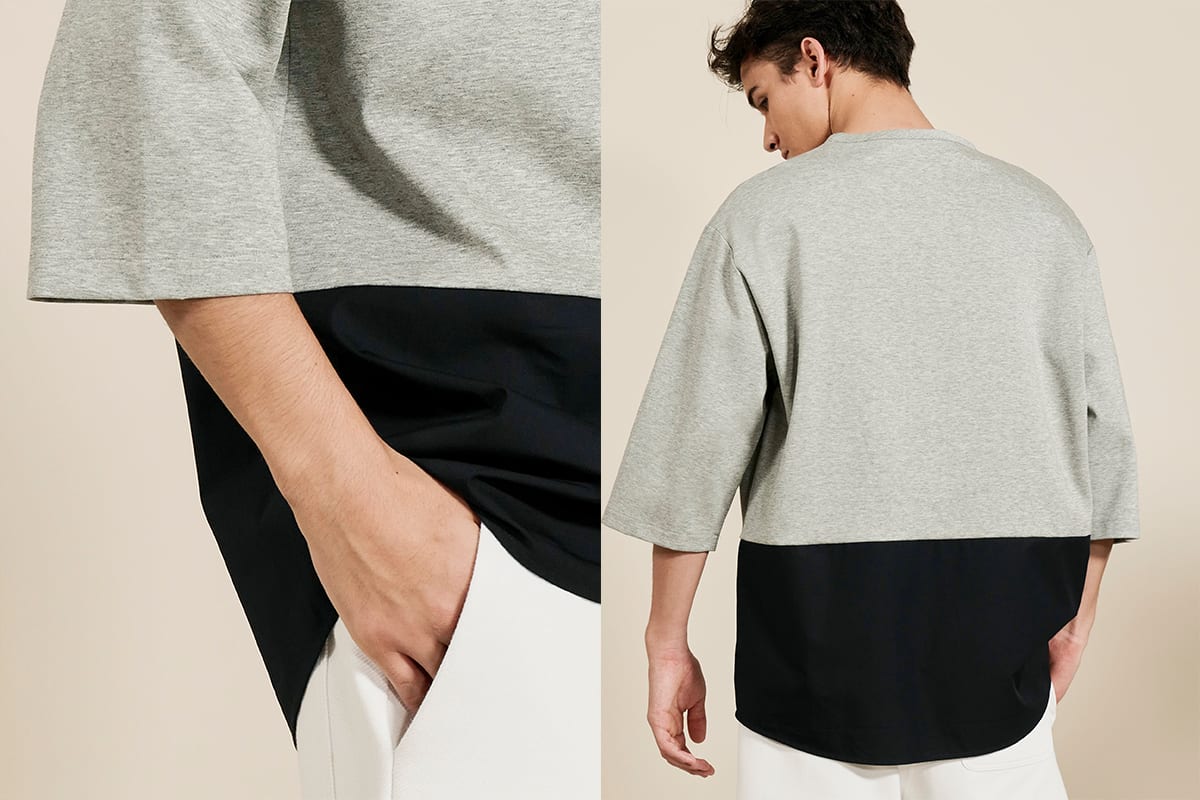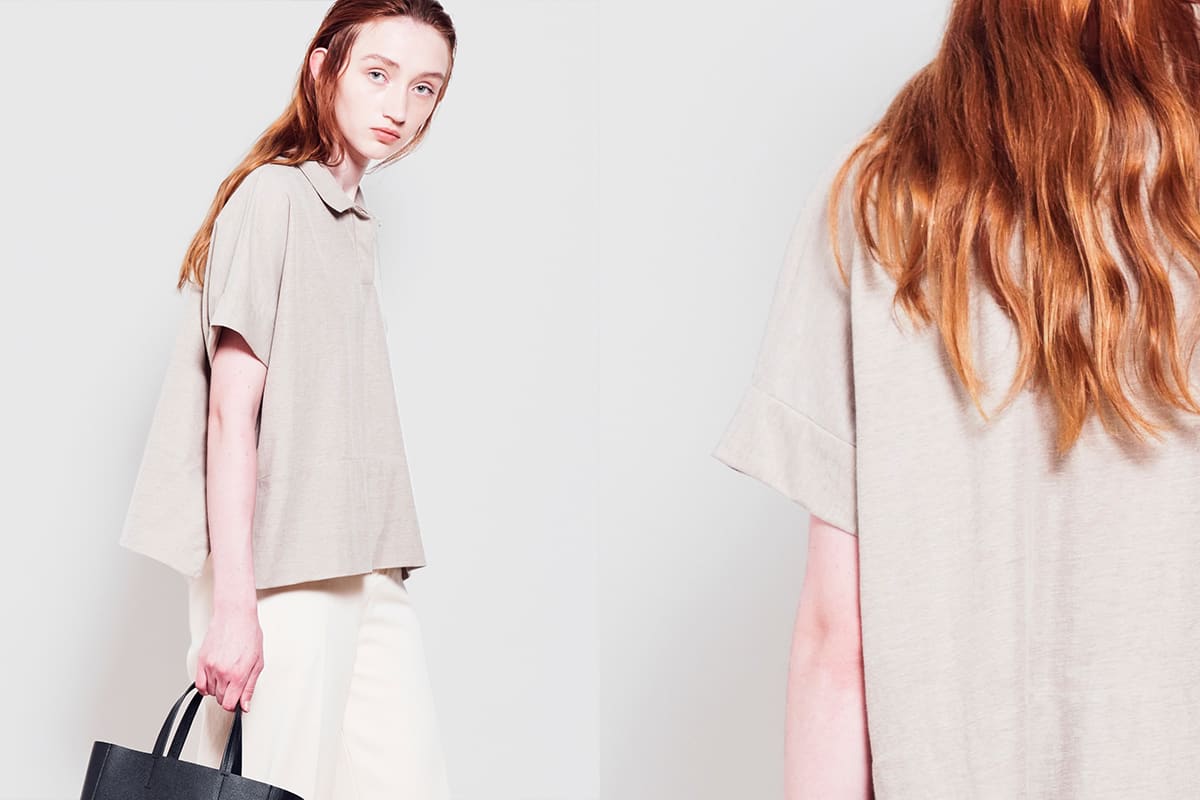 The cotton piqué is a favourable variant for designing pieces that are ideal for wearing in warmer temperatures. The piqué fabric that we opt for is regularly made from 100% cotton — and is created using a dobby loom attachment, allowing the deliberate production of a more textured fabric that features patterns of fine ribbing or cording.

Due to the nature of its weave, the fabric tends to be more airy, giving way to the warm-weather-ready quality desired of its make. This, conjoined with its subtle yet visible texture, gives elevated pieces such as PERRIE or ALANDINE a casual, relaxed twist that's suited for transitional modes of wearing.
Usually, ribbed cotton tends to be rather unforgiving, almost unflattering for certain body types, largely due to its tendency to stretch and fine structure. Yet, with the luxe make of our textural ribbed cotton, the surface texture hardly detracts from the shapely form of the jersey fabrication. Instead the material is soft, and leans to the provision of a flattering silhouette that sits comfortably on the body instead. Just like MIGUEL does.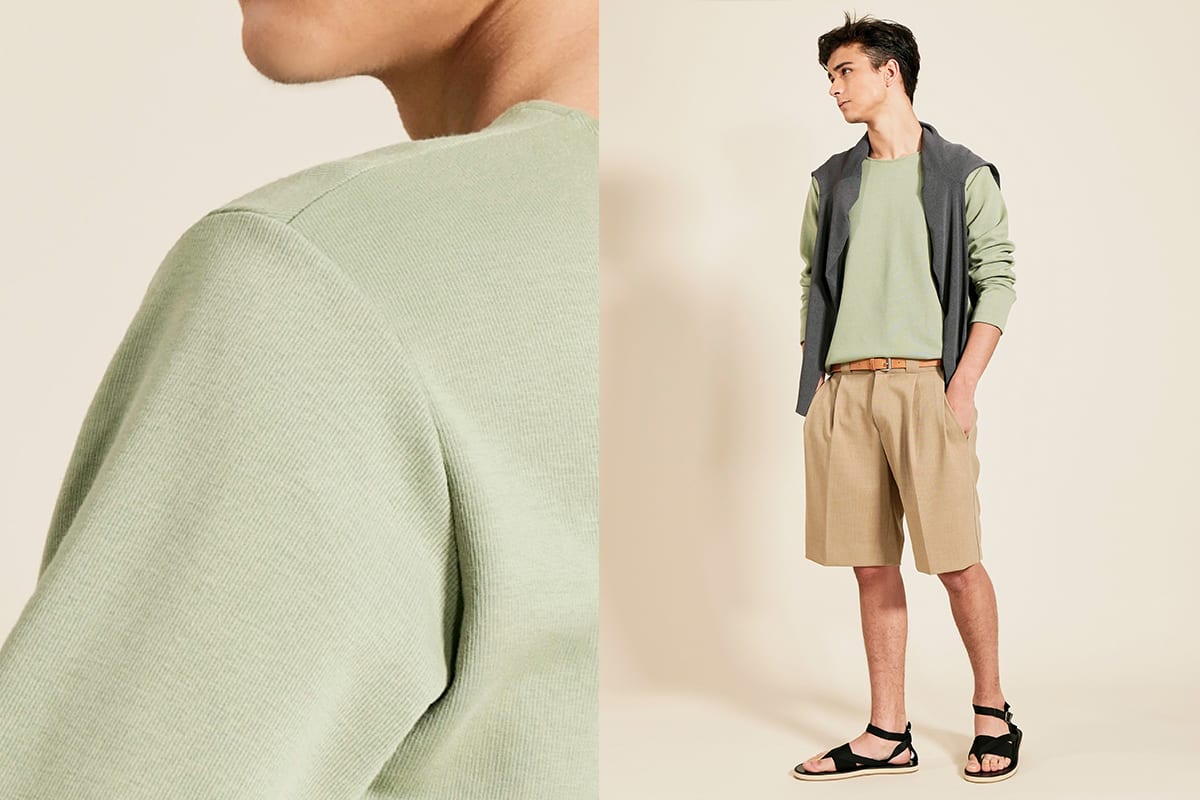 Yet another signature choice — the technical jersey fabric is one that offers the most structure to the modern, considered aesthetic of our designs. A blend of cotton and nylon, the jersey type holds its weight and adds a touch of luxe to garments — accentuating drape shapes or organic silhouettes such as the peplum flare in the GLENN top. The technical jersey's crisp, sturdy finish gives it an added nuance of stability surrounding its make, lending every piece, and every detail made in its fabrication a certain sense of deliberateness.
The new organic cotton jersey for the DEREK and GABRIEL tops marries our careful approach towards more environmentally-conscious processes, together with the long awaited update on our signature cotton jersey fabrication. The cultivation of such organic cotton premeditates chemical-free processes, the use of non genetically-modified seeds and even ecodyes — the latter of which has already been accounted for via the sustained use of natural dyes for our pieces.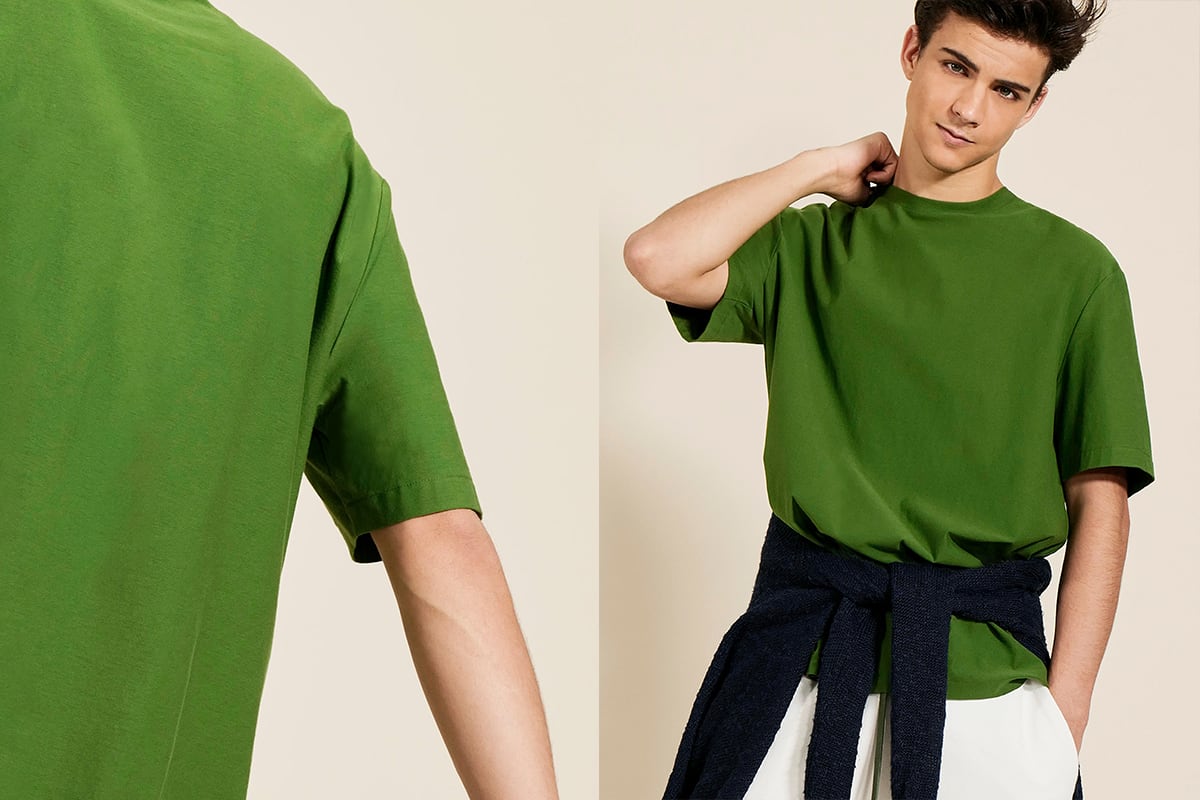 We desired to produce a novel new texture; an improved version of our signature cotton jersey. It was to lean towards a learned, premium sense of quality, without forgetting the familiar, comfortable feel of cotton on the body. And so we experimented with an alternative technique in preparing the fabric; rather than simply washing the jersey, the material undergoes a pre-wash and steaming process that shrinks the fabric in order to achieve its refreshing crinkle texture.

The debut of the new organic cotton jersey, and our continued efforts to experiment with various textures of the fabrication, comes alongside a signalled shift towards striking a fine balance; between finding character pieces that reflect a mode of inventiveness and consciousness, without losing sight of a sincere understanding of our fundamentals — a modular wardrobe that effortlessly dresses with purpose.

Discover the featured styles from Capsule 20 here.