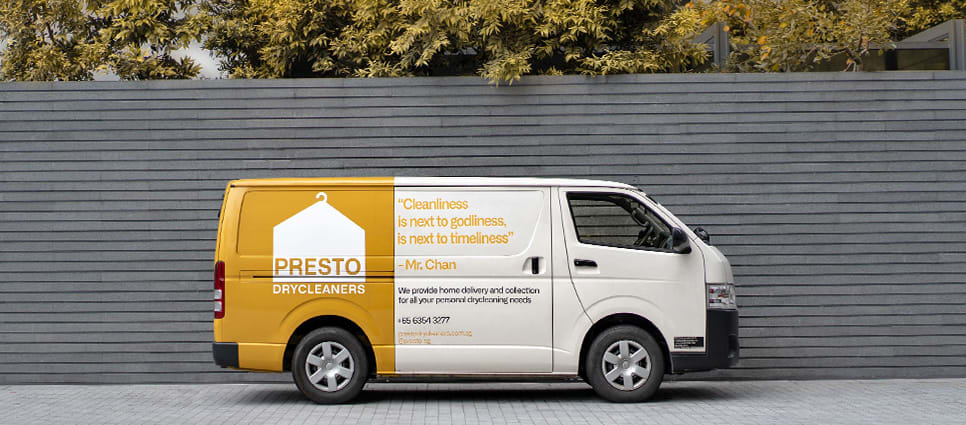 YOUR PERSONAL LAUNDRYMAN

Just like us here at IN GOOD COMPANY – Presto Drycleaners has always dealt with the nature of clothes and given their due attention to detail. Now, after years of due diligence in doing what they do best – garment care – they've expanded and re-branded themselves in a new era of professional laundering.

Just one of the many local brands that we like, we're happy to be working with Presto in a collaboration that makes sense in so many ways. We make clothes; they clean clothes.

While we've always known of Presto's reputation – they have been around for 25 years, and have 15 locations islandwide – it was their spruced-up brand and store concept that brought them back into our radar.

Flashback to 1992 in Lake View.

Mr. and Mrs. Chan – the founders of Presto Drycleaners – had one collective goal whilst setting up their humble shophouse: it was simply to be "Your Personal Laundryman" (also known as their former tagline).

It's a simple message, but nonetheless one that carries its intended meaning forward. Presto Drycleaners was meant to be a go-to space for anyone who needed help caring for their clothing items: especially when it came to natural fabrics that could not be easily washed with just water.

There was no doubt about it: their steadfast commitment to their customers and quality of garment care was something that shone through for us – motivating us to look towards our future collaborations together.

We got in touch with their experts with some pressing questions.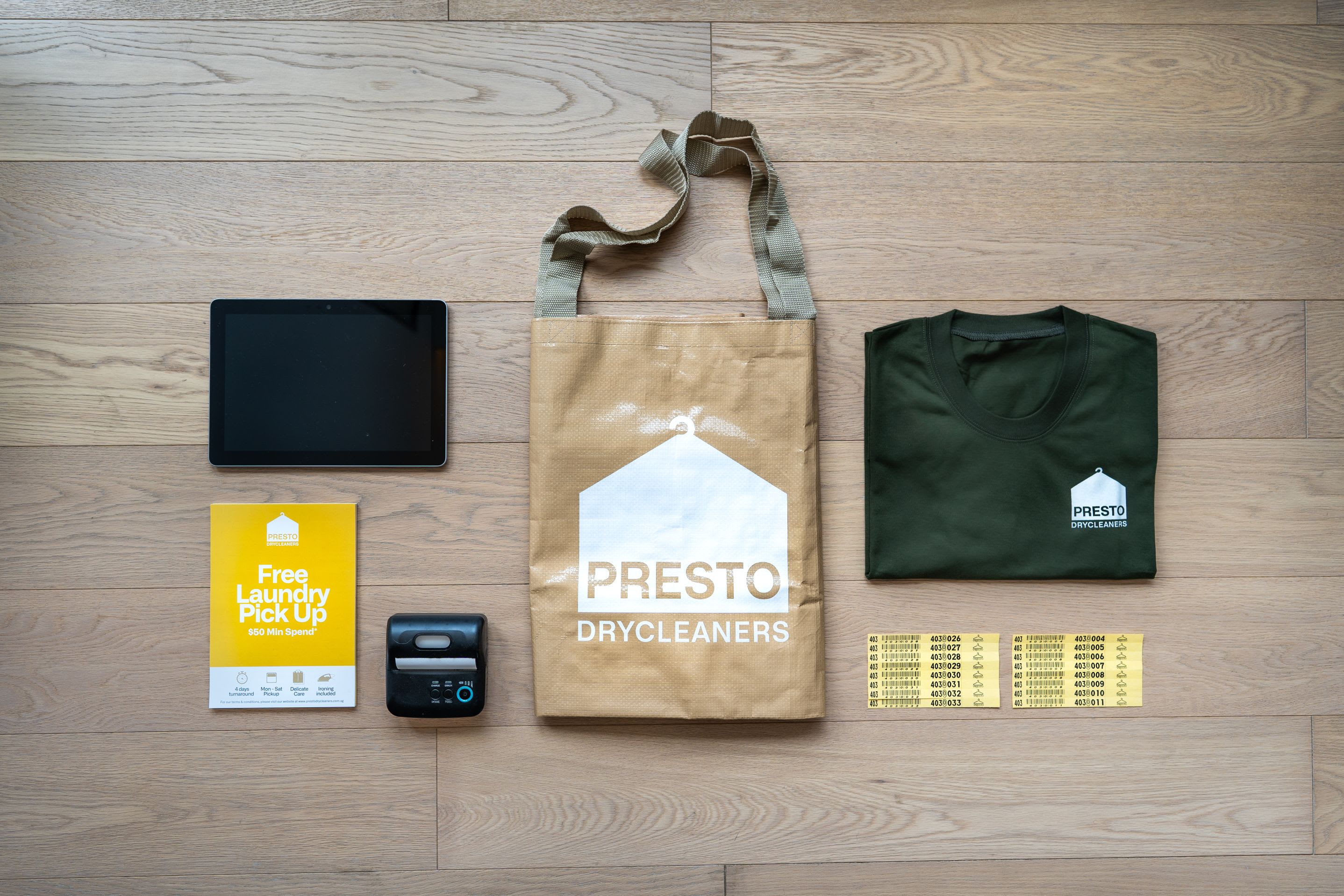 How-to-Care with Presto
In conversation with Presto – the clothing-care experts:

What would be your most recommended fabrics for our perpetual summer-like climate?

A: Cotton and linen are definitely all-time favorites. Cotton is highly absorbent and remains comfortable throughout the day. Linen on the other hand, is highly breathable as the fabric features an open weave.

Will Dry-cleaning preserve the materials of my clothes for longer than home laundering? Why?

A: Dry-cleaning is not necessarily 'better' because not all fabrics can be laundered and not all fabrics can be dry cleaned. Presto will typically recommend reading the care label of the item, understanding the fabric and knowing the purpose of cleaning to best select the appropriate cleaning method.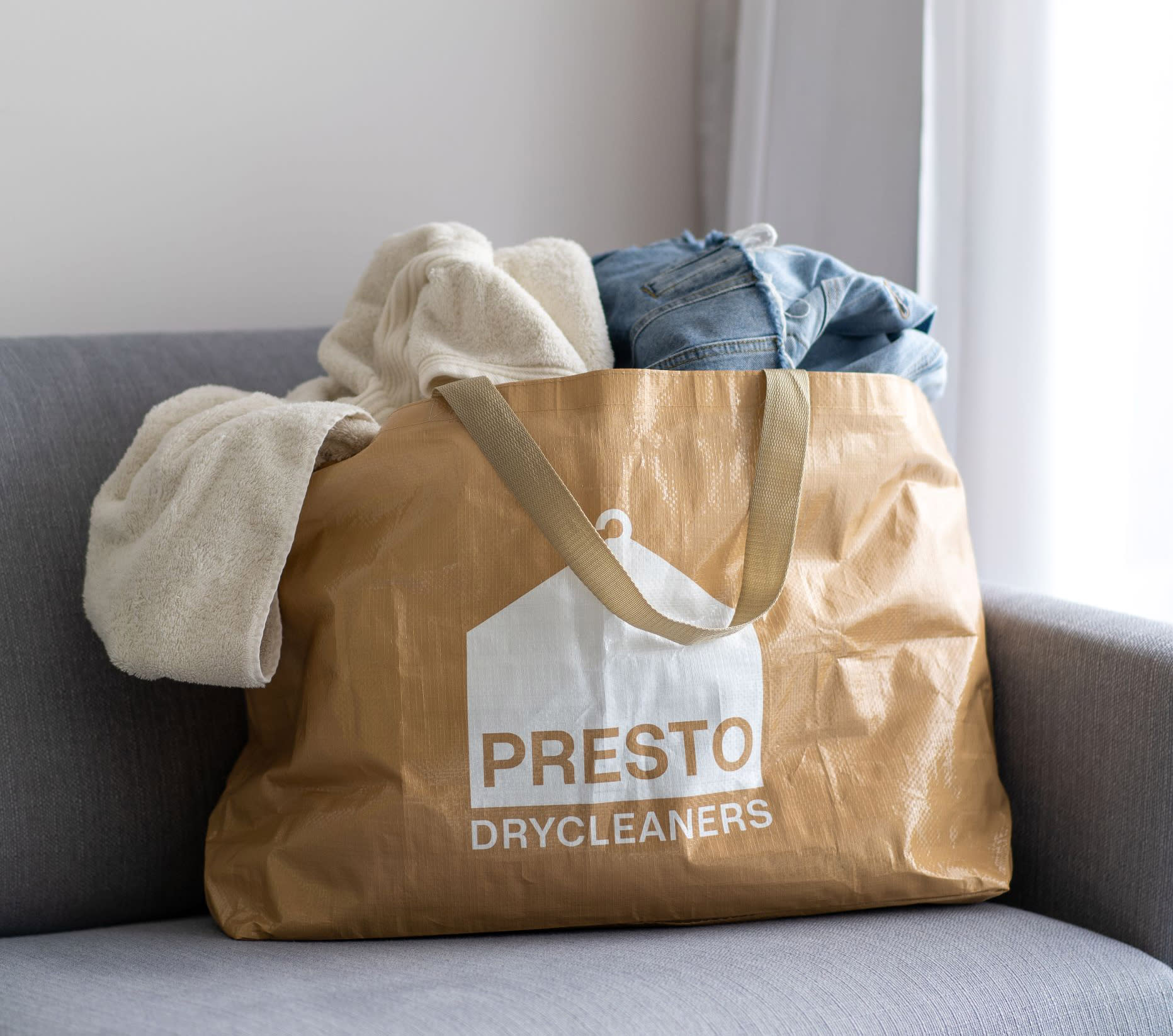 There are of course benefits specific to both dry-cleaning and laundering at home -

Uses of Dry-Cleaning:
- minimizes the risk of shrinkage/distortion of fabric
- preserves the vibrancy of fabric's color
- removes grease and oil-based stains more effectively
- maintains the texture of the fabric

Uses of Laundering:
- in the comfort of your own home
- removes common stains
- produces fresh smelling garments

Ultimately, dry-cleaning is a cleaning method which is more suitable for wool and delicate materials.

Does leaving my clothes in a hot-aired bathroom help to 'steam' my clothes?

A: Yes, it does! However, the humidity and heat in the bathroom may affect certain fabric types which may shrink or distort while steaming. At Presto Drycleaners, for many delicate fabrics which cannot be tumbled dry, we hang and line them up in our Boiler Room which is filled up with hot dry air.

P.S. If you ever require a mini patch up, Presto Drycleaners also offers an in-house alteration service at their ION Orchard outlet.