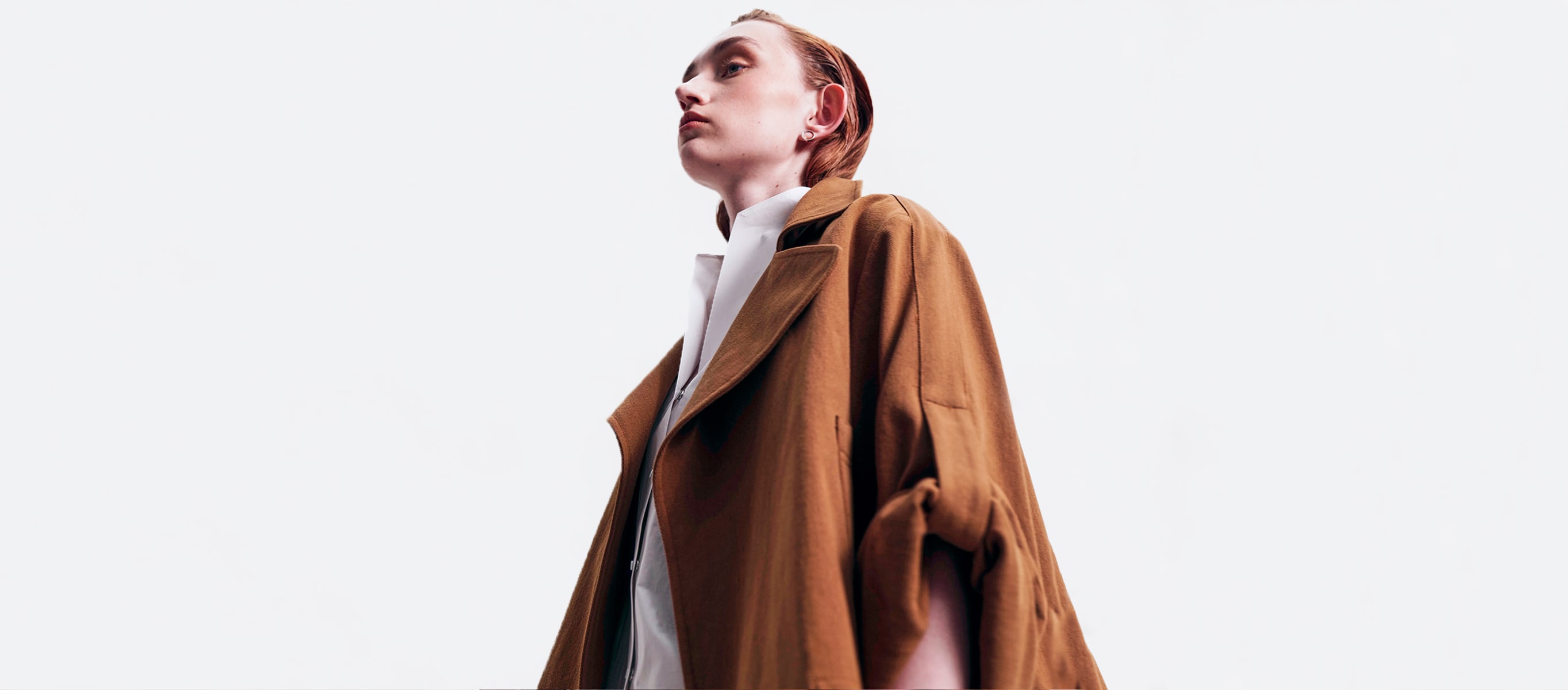 Ways of Wearing | How to build a capsule wardrobe

27 October 2020

A capsule: a condensed version of a form that retains the essence of the original.

Initially, the term 'capsule' in fashion was used to describe a few select pieces that represent the creative vision of a collection. The capsule wardrobe however, consists of a relatively small set of key pieces that would represent your own personal sense of style, and ideally, see you through many looks that would last a long time.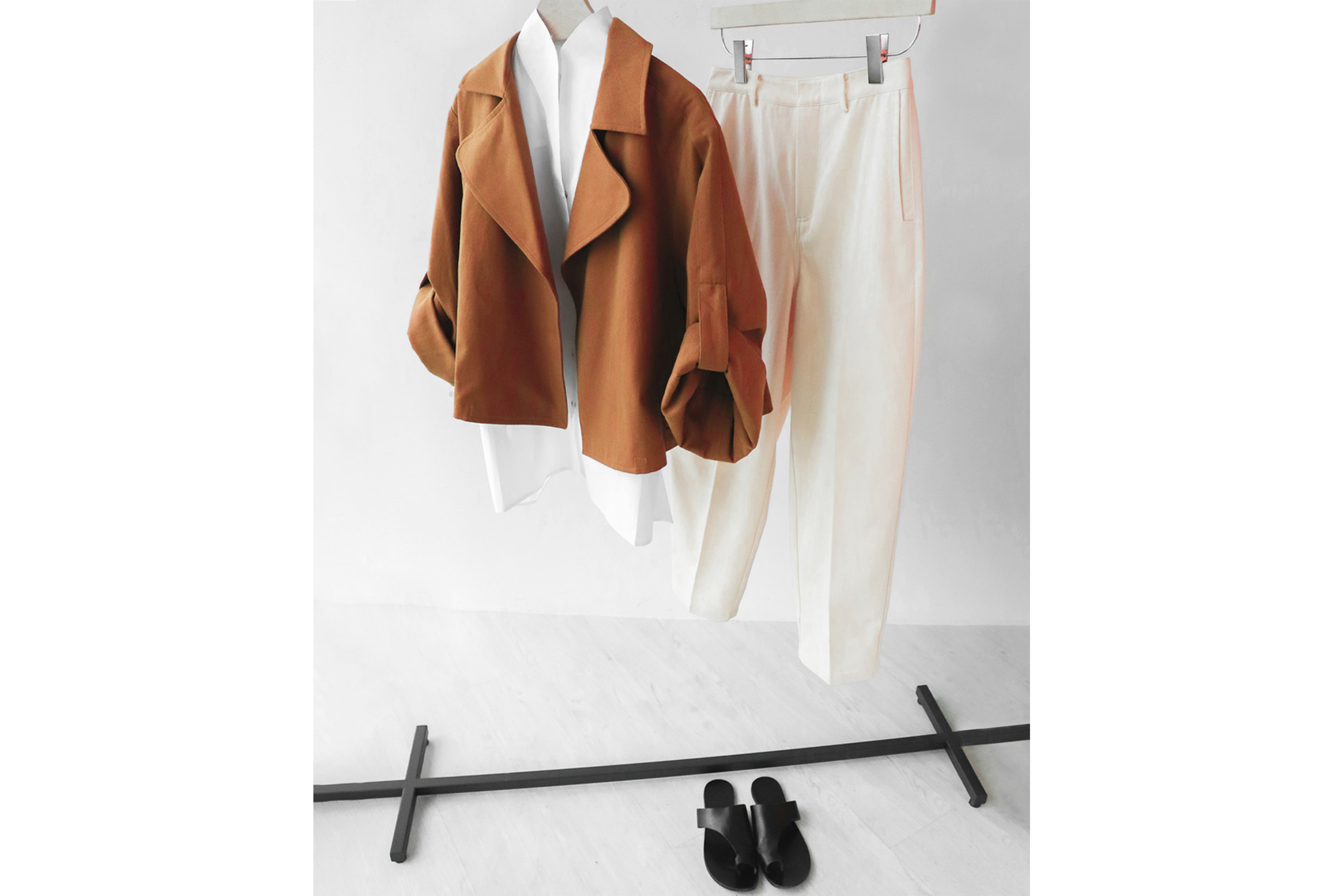 The novelty of the capsule is something
that sits well with us: the idea behind it
being one of purpose and ease of
transition, with quality clothes that do
not weigh its wearer down.



So what goes inside a capsule wardrobe? The key to this is selecting illustrious pieces that will go the extra style mile; the building blocks of pieces that are versatile, essential, and interchangeable. This can range from easy staples to dressier picks that can get you ready in a flash — even when the occasion is a surprise and comes out-of-the-blue. And, if you're asking us? These are our team's favourite picks when it comes to creating a capsule wardrobe.


Capsule Essential #1 — A Good Pair of Tailored Trousers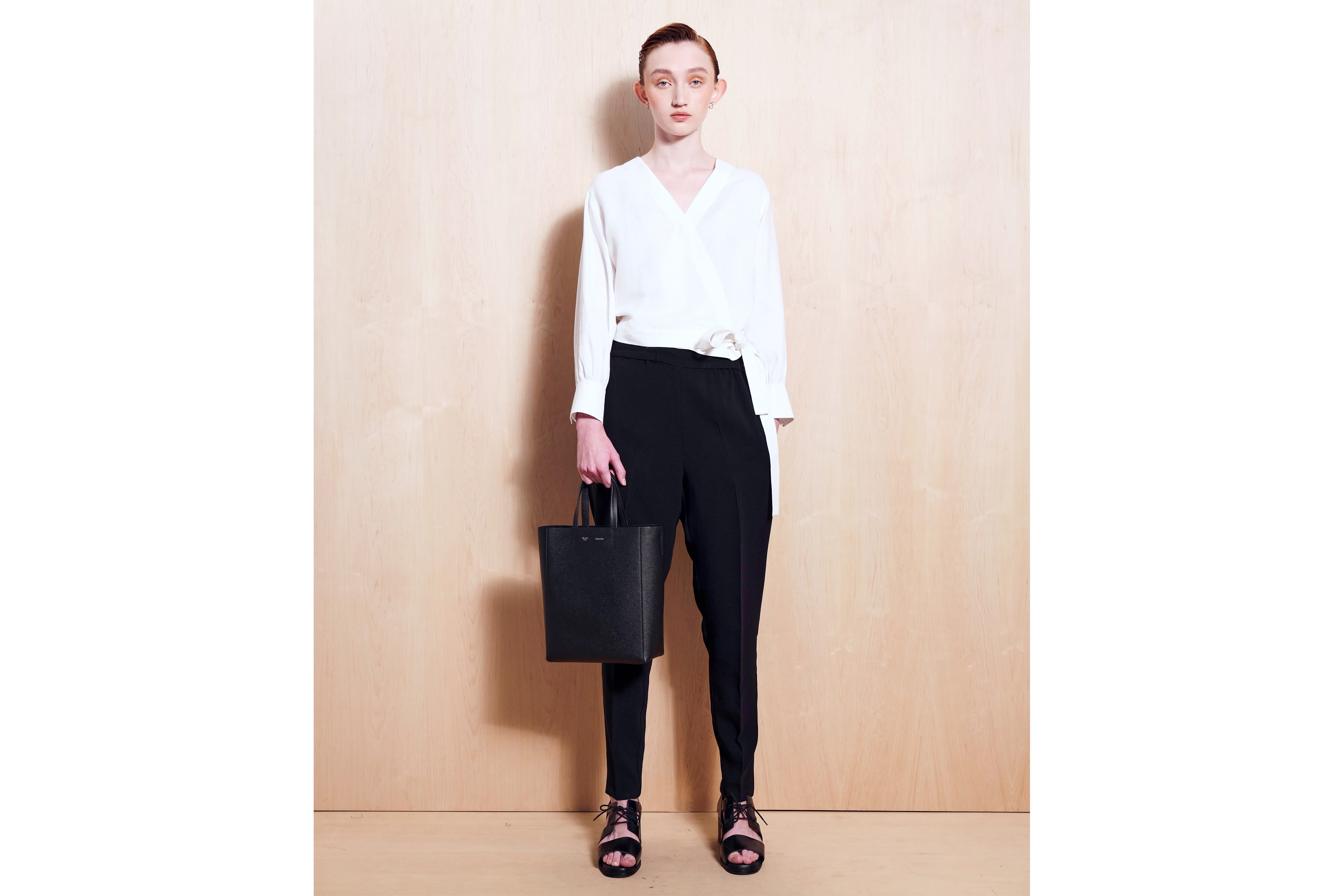 It's all about the fit and lengthening profile (find a pair that sits higher on the waist with tapered lengths). More than mere workwear staples, black tailored trousers are an instant look polisher that flatter and sharpens a look. We're liking DEAN for this purpose. It has a beautiful weight made from Triacetate and an elastic waistband design that's comfortable all-day long (and for after meals). That's right — we've made the elasticated waistband trousers stylish. And flattering.




Capsule Essential #2 — The White-shirt Alternative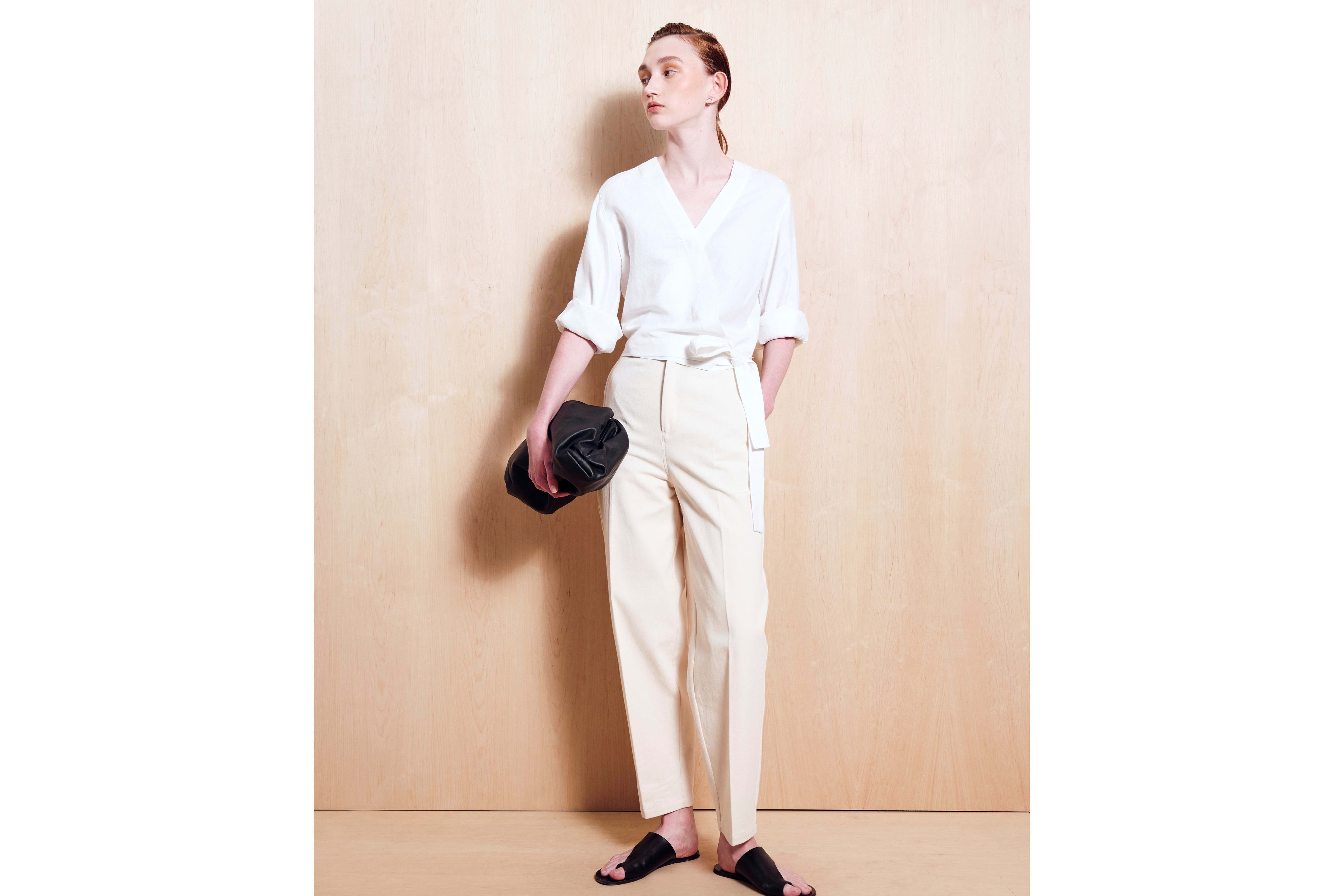 White shirts are a fail-proof essential for any wardrobe. There are, however, only so many of the same that you can own. Take it up a style notch with a white wrap-around top instead. BETHANY is that one top of elevated proportions: performing as a classy alternative for you to turn to when you need to get some fancy into that fit. Linen's a stylish option for our climate, and with its cropped and focused silhouette, pairing is made easy with just about any bottoms.




Capsule Essential #3 — A Modern Cropped Jacket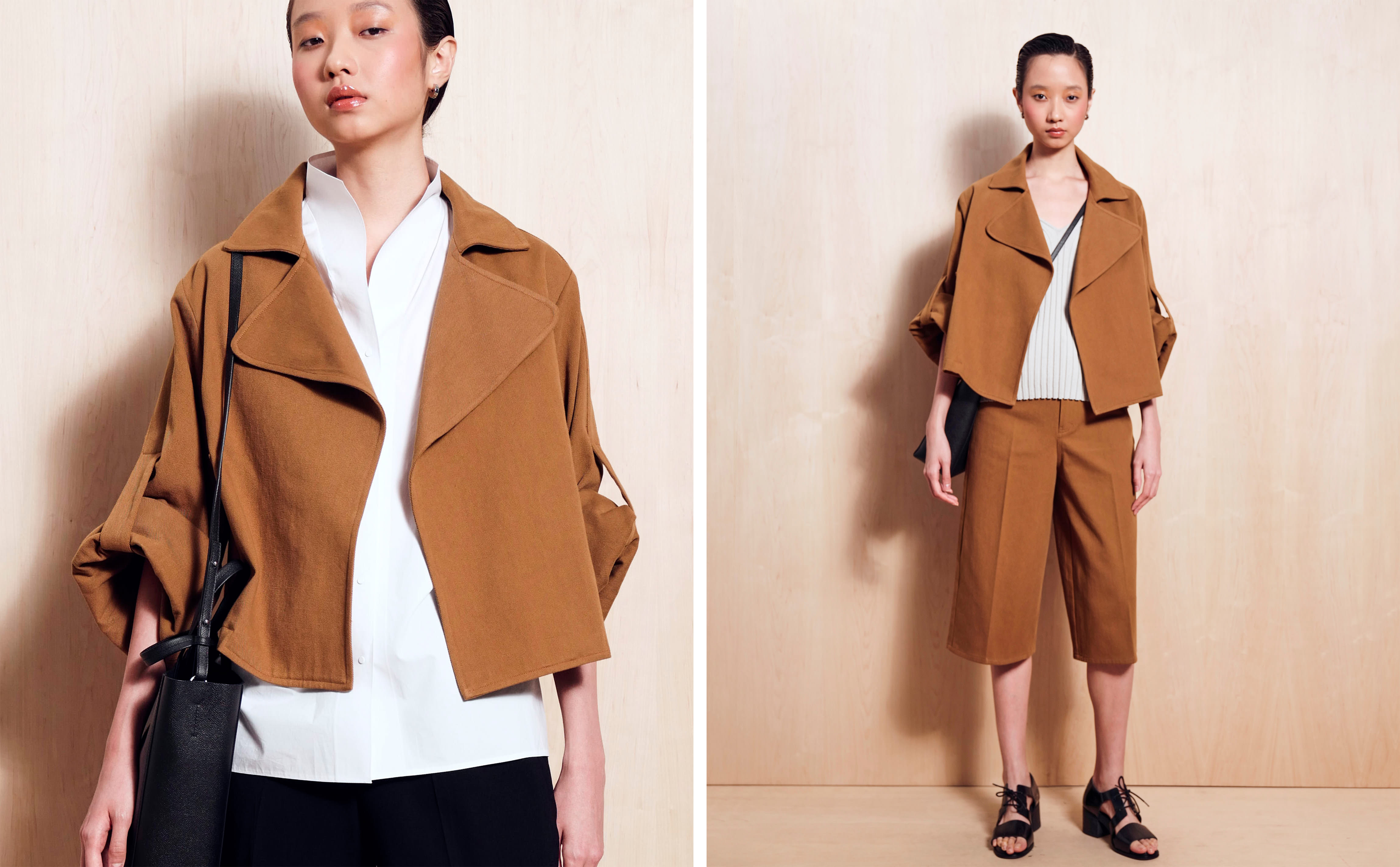 The trick to any capsule wardrobe is to get creative with your layers. And the golden rule to layering is proportion, proportion, proportion. In this case, if you're looking to lengthen legs, wear it cropped on top. It is also a stylish alternative to traditional blazers, and certainly less stuffy. NIKOLAS is great for this — an open-faced jacket that is nonchalantly structured and stylish in a cropped modern length. Keep this on the back of your chair; and when needed — just throw it on and go.




Capsule Essential #4 — Chic Tailored Culottes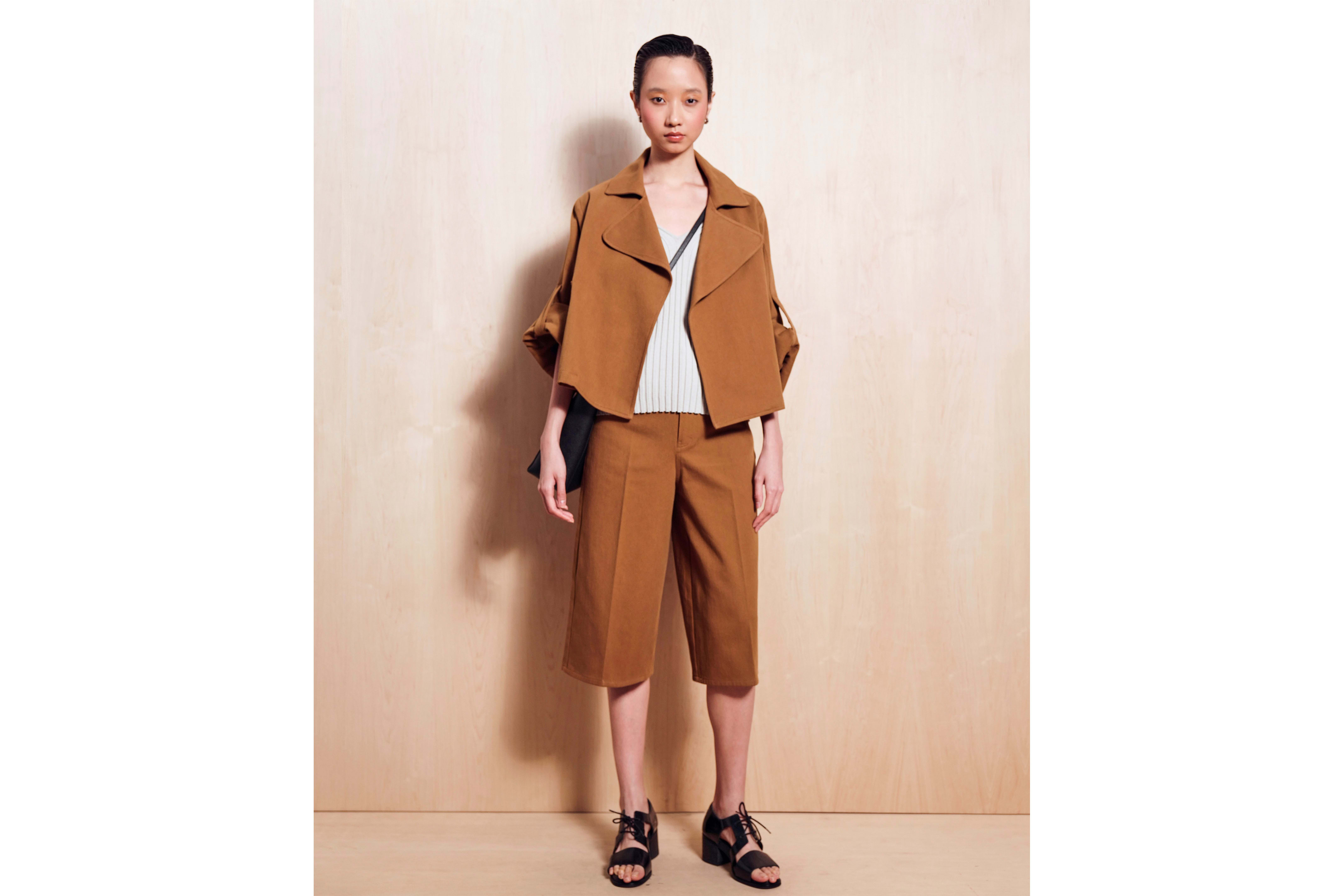 Other than trouser and skirt staples, a modern option to switching up style uniforms can be a pair of culottes. Choose a pair that has tailored lines and are cut close to the hips for a better form. Depending on the look, you can choose between wide-cut or straight-cut legs. Our pick for the most versatile of looks is NAIROBI culottes, a versatile in-between. Designed with a modern cropped length that works well on any height, these chic culottes are also a neutral shade of Tobacco that makes ultra versatile pairings. Better yet, match this cropped pair with NIKOLAS jacket for a strong, tone-on-tone look.



Shop the Looks here.