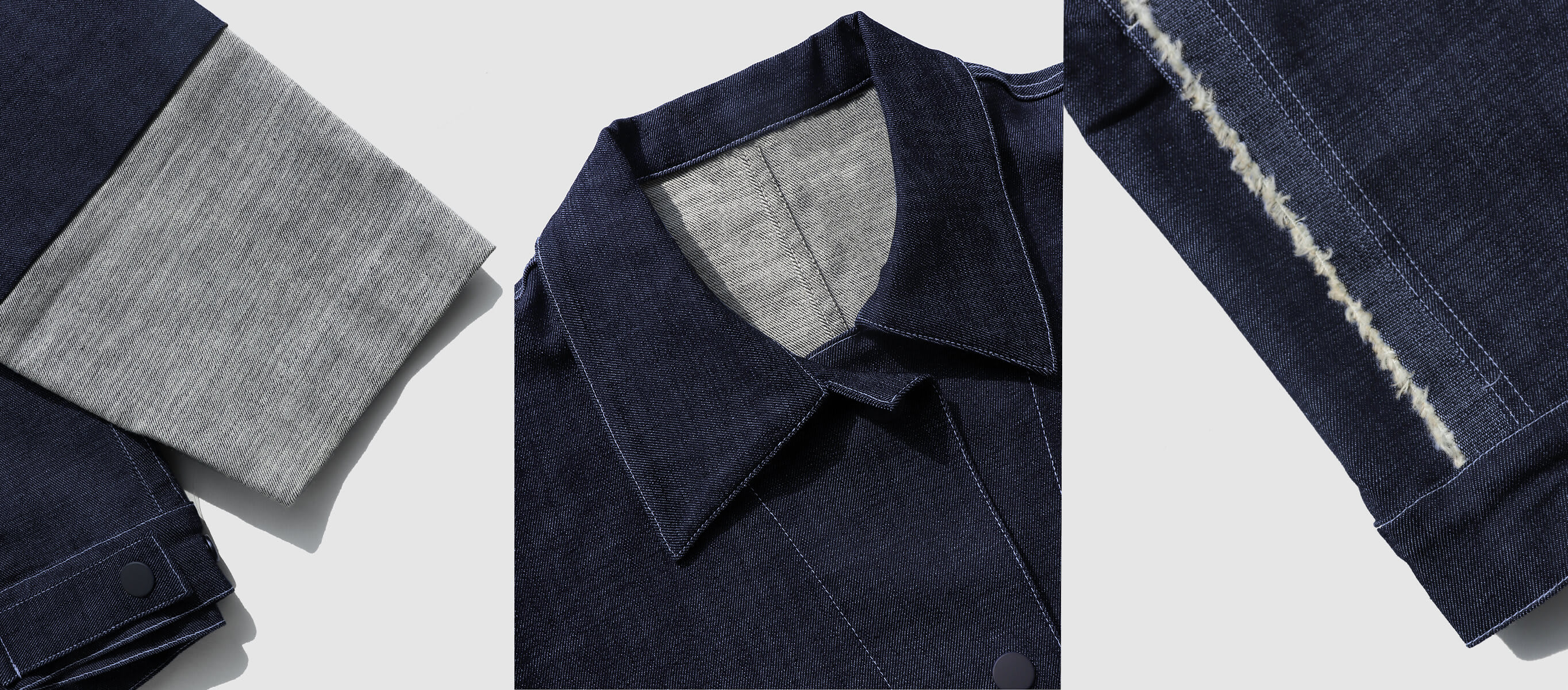 Ways of Wearing | The Denim Take-over

23 January 2021

It's safe to say that denim will never go out of fashion. It is, after all, considered to be a classic in its own right. In this vein, we can see how denim falls alongside the likes of the sophisticated black dress, the elevated white shirt or the tailored work blazer. Neither a trend, nor a one-stop affair — denim will retain its place in the closet for the long run, but that never meant it wasn't going to change with the times. Take the jean pant for example — it's been worn skinny, flared, high-rise...all to suit temporal trends and fashion inspos of the minute. Now the once casual attire is even considered an appropriate form of smart work attire in recent times (if done right). Perhaps we have the age of #WFH to thank for that.


And if you're thinking of how else to stylistically maximise denim wear in your outfits? Look no further, we'll take you through some ways of wearing this versatile material — with our favourite pieces from New Arrivals.

Style #1 - Pair with a White Tee

Opt for something low-key with an elevated white top tucked into the relaxed straight-cut of denim pants. It's not a classic pairing without reason. And we're loving FLEETWOOD for its tailored, hip-hugging fit and lengthening profile. When paired with HANNES, the modern utilitarian twist of the entire outfit is taken to another level: with FLEETWOOD's contrast cuffs, and HANNES' soft-padded shoulders. Tuck the tee in, and it maintains a close fit on the hips that produces a more streamlined look for easy, off-duty days.

Style #2 - Don't Stray from Denim-on-Denim

With a denim jacket like GOYA, wear it effortlessly over jean pants like FLEETWOOD: their similar wash fabrics do the trick better than you'd think. Just make sure to wear a top that's a little more pared-back underneath GOYA and you've got yourself a crisp outfit that works seamlessly together.
But don't fret: doubling up on your denim doesn't mean they've to be a perfect match. When it comes to a soft-washed denim piece like IBIZA, the focus is on texture and the artistic drape work of the soft top. By pairing it with a structured cropped jacket like GOYA, a strong yet subtle contrast is created. Add a sleek pair of tailored trousers or an elevated skirt to complete the look.



Style #3 - Do Denim in a Dress

A denim dress can be seen as the ultimate form of what it means for denim to be elevated. Be it structured like LAURIE or softly tailored like PERTH, a denim dress hits that node between casual chic and occasion dressing. Switch it up by wearing a white button-up shirt or high neck top under LAURIE, or opt for weekend brunch-worthy PERTH by pairing it with a quirky bucket bag like CESTA. Or you could always apply the rule of Style #2 and throw GOYA over either to achieve a directional outfit.


Explore more of our Denim edit here.