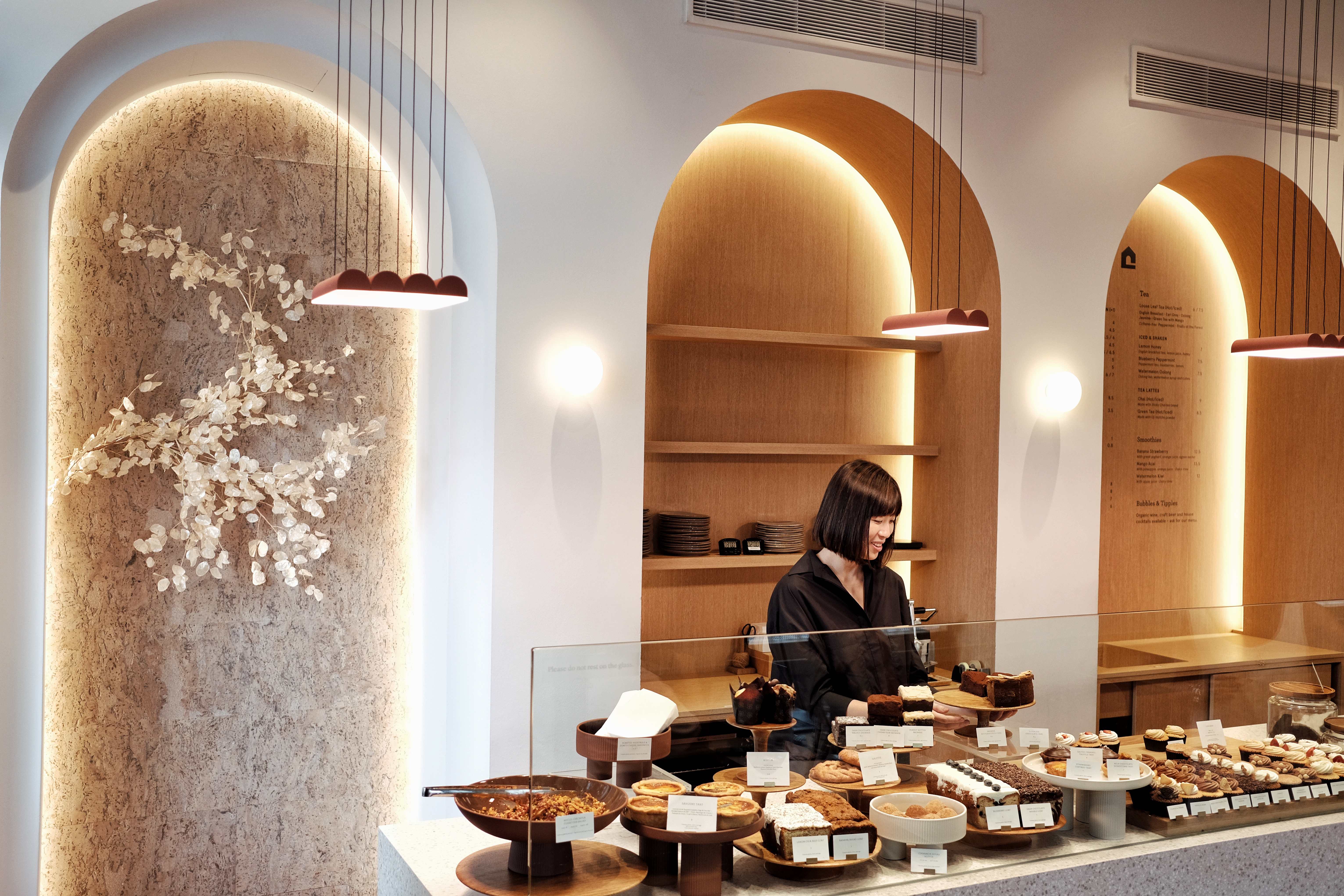 | THE MAKERS' SERIES |
The second in a three-part series dedicated to some of our homegrown makers who have near perfected their sweet craft.


Good food is simple in its delight. The first sip of a morning brew, the lingering sweetness of cream atop a cupcake, and the honest sentiment of a heartily cooked meal…all culminates in the rejuvenating experience of Plain Vanilla.

And poised like a humble caricature of it all — in the gentle corner of Neil Road — sits their latest abode.

A literal decade after her first store opening in Holland Village: Vanessa sets her eyes beyond just being a go-to spot for the sweet-toothed soul. We speak to her about building her various visions: from distinctive menu options, the lifestyle frontier of the brand, and most assuredly, the growing communities she seeks to surround Plain Vanilla with.
Heartiest congratulations from IN GOOD COMPANY to Plain Vanilla (the longest partner we've been in collaboration with!) for celebrating 10 years of unyielding authenticity — through the simplest joy of food.
---
Read on for the coffee chat with Vanessa Kenchington, founder and maker of Plain Vanilla.
It's a remarkable thing to be in the F&B business in Singapore for ten years. To most, you're the most dependable place for a cupcake, but you've definitely shapeshifted and adapted your way to stick around for so long. What are some of the biggest milestones for Plain Vanilla over the past decade?
Opening our doors for the first time in December 2011 was a first big milestone for us! I remember the day (and the thrill of it) pretty vividly. Then with our second, now flagship, store at Tiong Bahru, we went from a 150 square foot space to 1400 square foot premises — and that allowed us to do so much more. The years that followed were monumental: we rolled out a range of bakes that epitomised some of what we love to eat, launched our small but highly curated homeware selection under Plain Vanilla Home, started working with Allpress Espresso to serve what we believe to be the best coffee in town and created a deli menu with all our favourite salads and sandwiches that we serve daily in stores. Last year, in response to the Circuit Breaker, we launched our online bakery offering islandwide delivery and, in April this year, we launched our fifth store in the heritage neighbourhood of Neil Road.

The intention was always for Plain Vanilla to be a lifestyle brand and I'm very proud of the work we have done to grow ourselves in that aspect. Several years ago, we launched Plain Vanilla Foods: a range of grocer-style products that includes small batch cookies and granolas that we currently retail at Isetan supermarkets. It means a lot to us to know that we are able to reach more customers and have them take a part of our bakery experience home to enjoy.


We haven't changed things
with the way we bake since day 1
and being conscientious
and uncompromising
in maintaining our processes
—including baking fresh daily —
helps to uphold our standards.
How do you keep to your brand values of keeping things simple, whilst making sure to evolve over time?
We try very hard to focus on what really matters to our customers and to do a few important things really well. It's not always easy to do this; often our ideas are innumerable and we have to remind ourselves to slow down, and that being impactful is of greater value than chasing growth or being opportunistic. One principle we hold close to our hearts is not to live by trends but to prioritise longevity and be intentional in our efforts.

What we've learnt from our customers is that the greatest value we can bring as a brand is to embody the belief that satisfaction in life can come from the simplest things - whether it's a thoughtfully-made slice of cake, a hot cup of coffee or a beautifully crafted dinner plate. We want to stay true to this purpose and that makes for a compelling compass as we grow.
Is there something you've enjoyed doing from day 1, and still do till today?
My work day starts in the kitchen with the team and that is something I hope will never have to change. Over the years my role in the business has evolved significantly; I spend far less time in the kitchen than I did in the early days. However I still greatly enjoy being hands-on and would love to do more in the kitchen if time allowed.

One other thing I relish greatly is the opportunity to be able to work alongside like-minded, equally driven and authentic colleagues. The 100-strong team who have found conviction in our brand purpose and made a choice to accompany me in this journey...they're the blessings I count daily, and I don't take them for granted.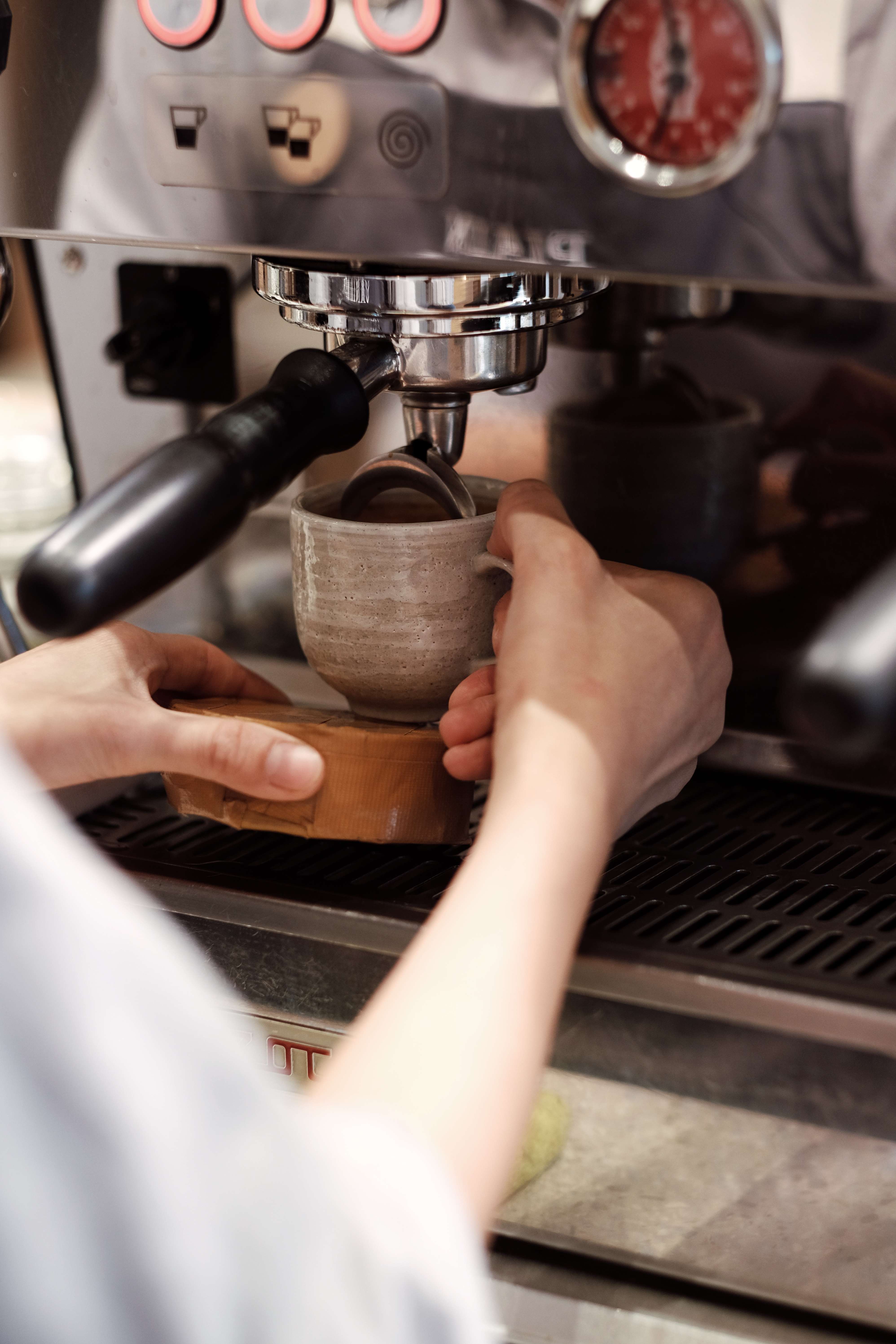 that satisfaction in life
can come from the simplest things
- whether it's a thoughtfully-made slice of cake,
a hot cup of coffee
or a beautifully crafted dinner plate.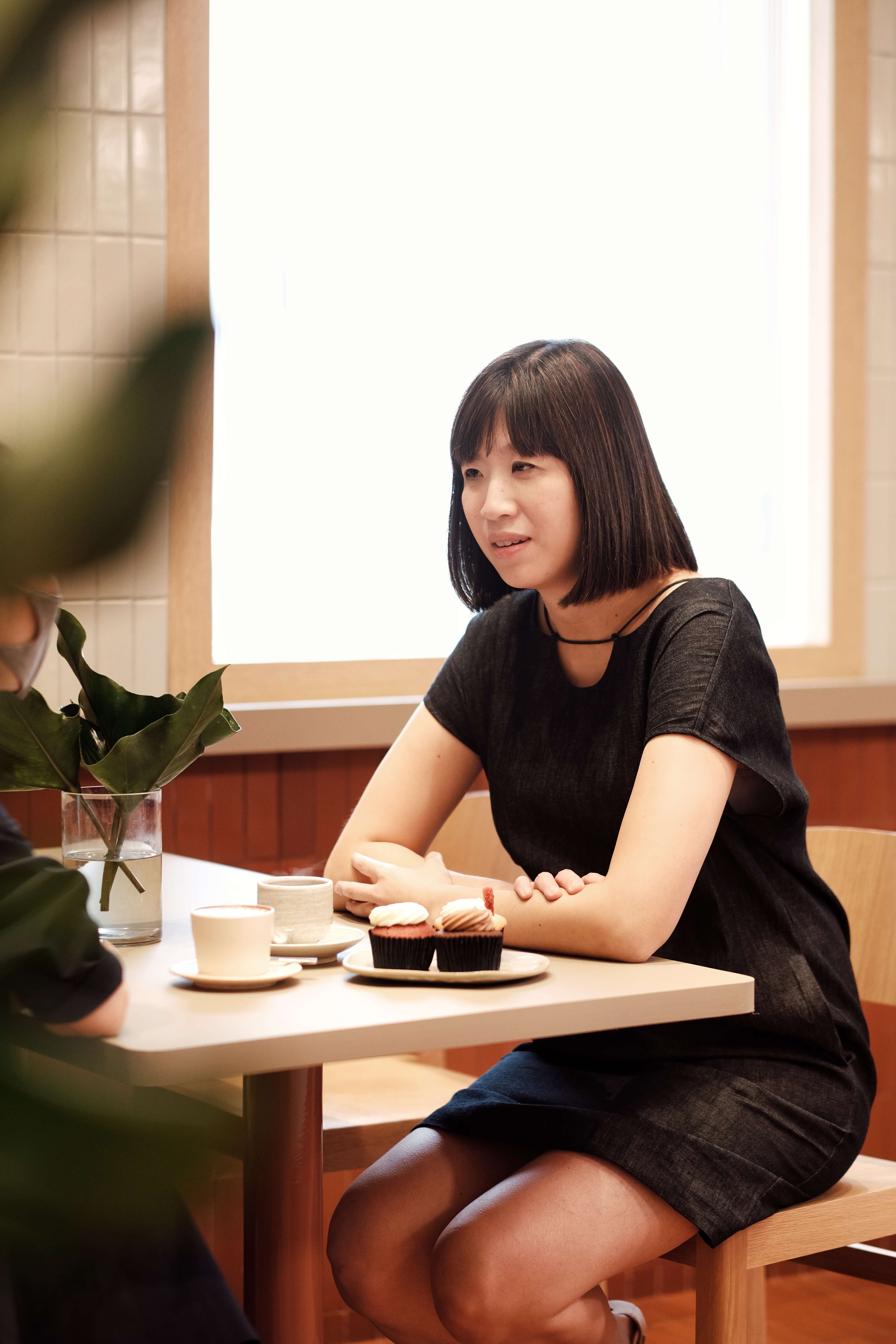 Vanessa is wearing the CLOONEY Dress.
Compared to when you first started, the cafe culture is so abundant in Singapore. What sets Plain Vanilla apart from the rest?
I would like to think that it is our commitment to being authentic in the pursuit of what we believe in.

I don't think of Plain Vanilla as simply being in the business of serving food & beverage...rather, our day-to-day endeavours are much more about being thought leaders of what we believe is a well-lived life, and demonstrating the belief that simple can be satisfying.

For us, that means focusing on doing simple food consistently well and making every effort to favour tradition and comfort over trends. Keeping this in mind over the years helps bring meaning to our work, and we've learnt that customers can see that too.

How have you understood what's most important to your customers? How has your customer base evolved over time?
We pay close attention to what customers are saying about us on public online platforms and, from time-to-time, we send out customer surveys, but we've often found that on-the-ground sentiment is the most helpful. The team in store makes a lot of effort to build relationships with our customers and internally we share notes and feedback. Often our most loyal customers stay with us because they know they can rely on us for consistently good and simple food, genuine interactions with the team, and a quiet respite from life's hustle where they are reminded of the good things in life.

In the early days, many of our customers were sweet-toothed foodies but I am happy to say that we now have a strong following of coffee enthusiasts and brunch fans. Many also come to us for their gifting needs which to me is testimony to the simple satisfaction our bakes can bring. We've gradually also made headway with the crowd in the East, thanks to the prevalence of food delivery options — a long way for us given our beginnings at Holland Village!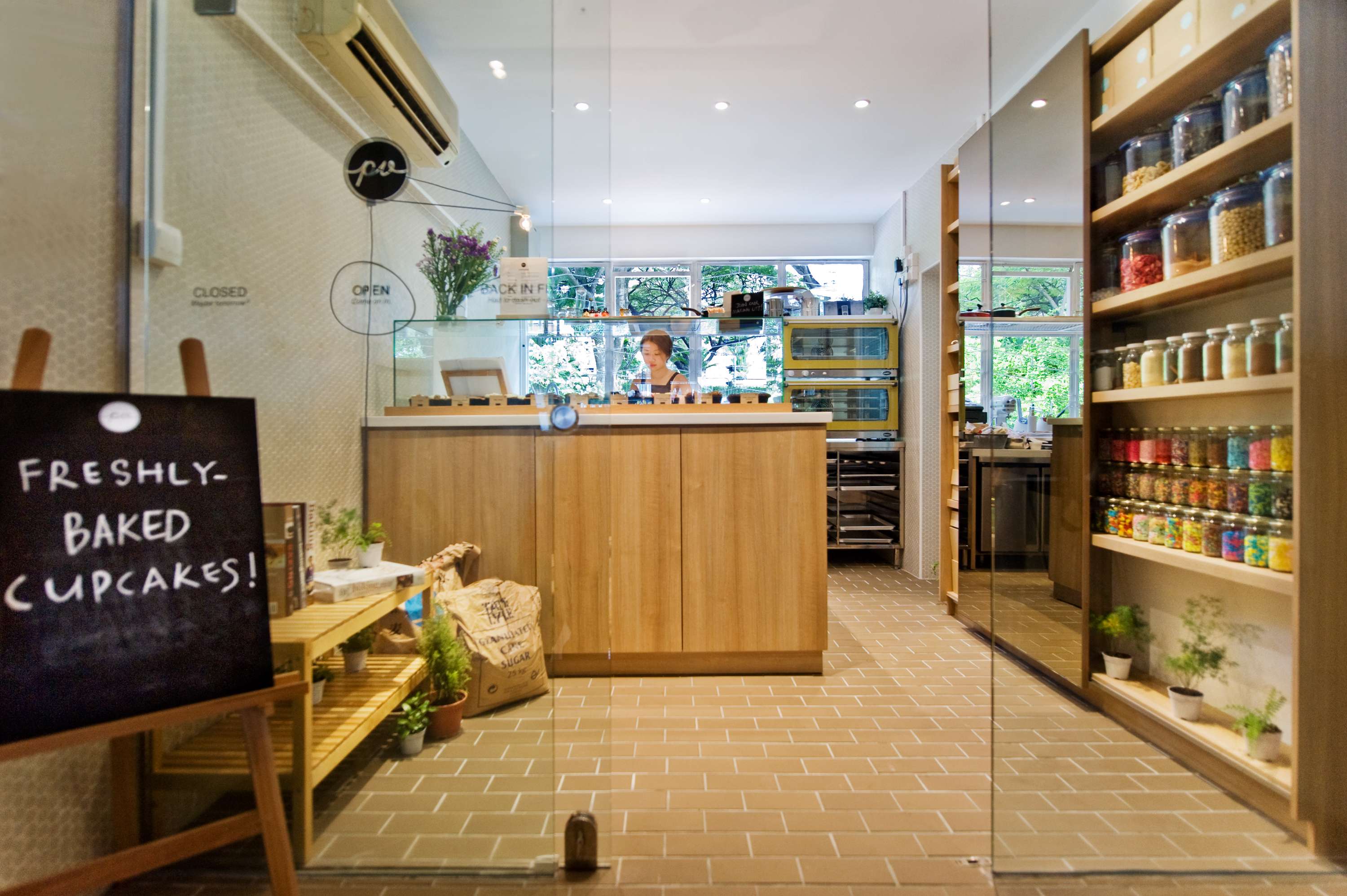 Plain Vanilla's first store in Holland Village.
You've got a total of 5 stores; do any of them hold special significance for you? Take us through the inspiration, the clientele, the vibe around your spaces!
In picking store locations, we made a deliberate point of selecting neighbourhoods that we believe we could put down roots and build communities in. I love the Tiong Bahru estate: for me, it is the quintessential modern-day kampung and I am hard pressed to think of another local neighbourhood that shares a similar vibe.

Upon the first steps into our store, we want everyone to feel at home and relaxed whilst inspired by the beauty and architecture of the heritage buildings that surround us in the estate. Many who live in the neighbourhood embrace the authenticity of the estate and are equally authentic themselves. We have found it very enjoyable and easy to get to know the young families and couples who call the estate home.

Having spent most of my childhood in the Bukit Timah area, the Cluny Court store is also special for me. At 200 sq. feet, it is our most compact store: what makes me the most proud is how we managed to achieve efficiency of a space without compromising on its interior aesthetic. It is a beautiful store, with a modern take on colonial elements, and many subtle details inspired by the shorea trees housed in the nearby arboretum. Our customers are also a fiercely loyal bunch, lamenting on more than one occasion our scheduled store closures — nothing makes us more aware of their affection than knowing we are missed!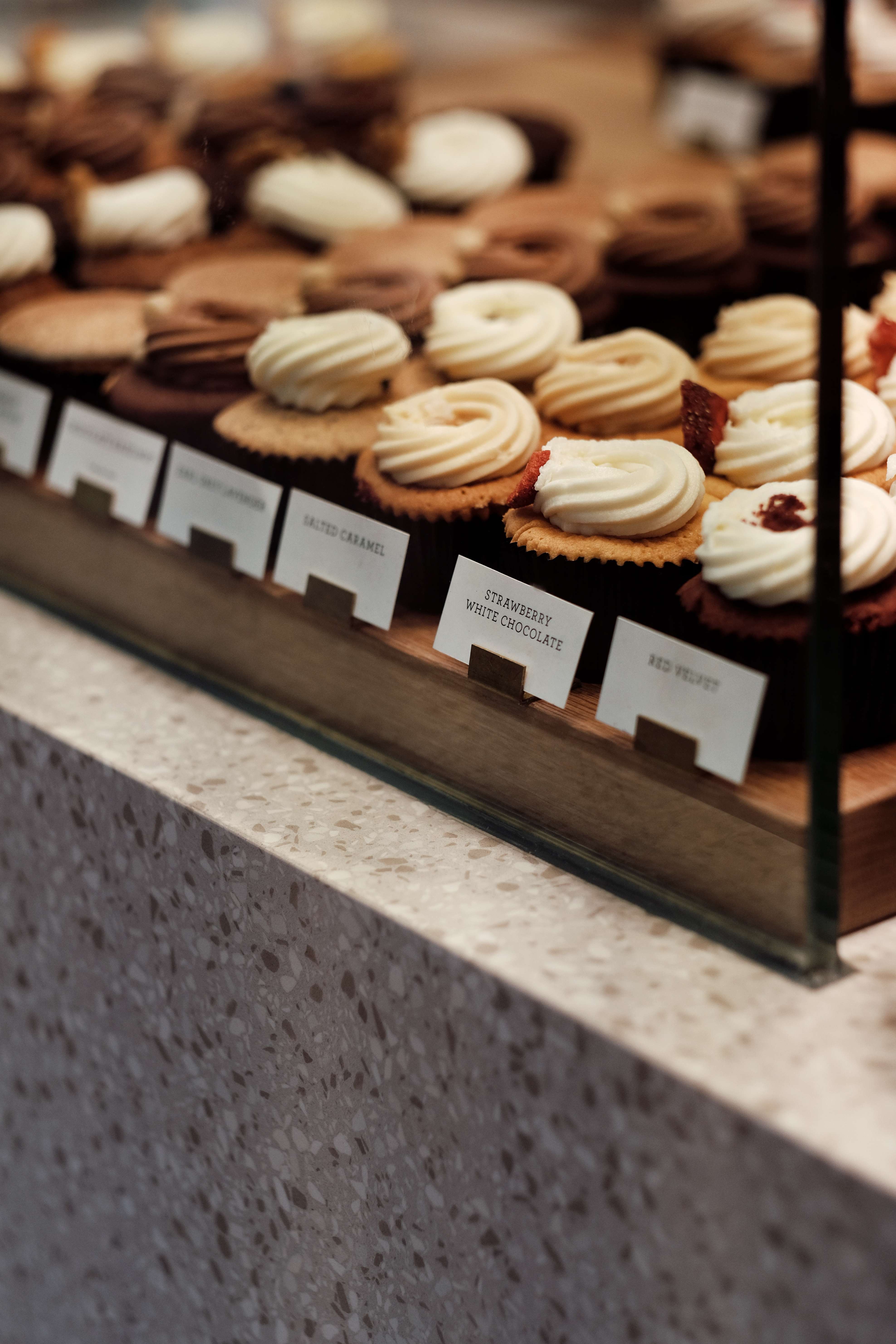 How do you ensure utmost quality over the years?
We haven't changed things with the way we bake since day 1 and being conscientious and uncompromising in maintaining our processes — including baking fresh daily — helps to uphold our standards.

We've spent years building relationships with our ingredient suppliers and have chosen to stay with many of them, eschewing more commercial or convenient alternatives where the quality has not been up to scratch. Our egg supplier knows we are particular about the freshness of our eggs and will handpick trays for us before delivering them; the same goes for Alan and Lily, the husband-and-wife fruit stall owners whom we have worked with since our Holland Village days.

One thing I am particular about is also customer feedback; as a team, we are known to investigate and reflect on every constructive piece of feedback we receive from customers. Often this may mean further R&D on a particular product, followed by internal taste tests before we roll out new and improved recipes.

It is a very deliberate effort to ensure we bake and serve our best every day without fail.

Tell us about your expanding menu and what you're looking to create with these meals?
The food we serve is one of the most impactful ways in which we can demonstrate what we believe in, so every menu audit is driven by a desire to do just that.

We want our food to manifest the belief that simple is most satisfying — often that means going back to basics and honouring classics or traditional methods. We've taken that approach with the wholesome deli menu that is available at every store, and more recently at Neil Road, where we have started offering single-origin coffee and a selection of classic, hand-shaken, naturally-infused cocktails.

We also want to make ourselves more inclusive towards the larger community. For us, that has meant catering not just to dine-in customers but also to those who might desire a quick lunch on-the-go. We are also working on a breakfast range of breads that we hope to share with customers before the end of the first quarter of 2022.
How has the pandemic changed things for Plain Vanilla?
Apart from the hygiene measures we now implement at all stores, the most significant change has been that we've established an online presence in the last year. Our foray into digital channels has shown us that being there for our customers need not be in a brick-and-mortar sense alone, and there is plenty we can do for our customers online. We are continuing to think of ways to improve the online customer experience...in fact this month we'll be launching a newly improved website in a culmination of these efforts.
What are some of your favourite places to eat around your stores?
The Tiong Bahru market is probably top of the list for me. When I do have time to make it down for a meal, the Hokkien Mee from Hong Heng Fried Sotong Prawn Noodles always hits the spot.

When I used to live in the estate, my children would also often eat at Ah Chiang's Porridge or we would have the occasional family meal at Cheng's @ 27 down the road from the Plain Vanilla store.

For date nights, Bincho at Hua Bee is pretty special for me and my husband!