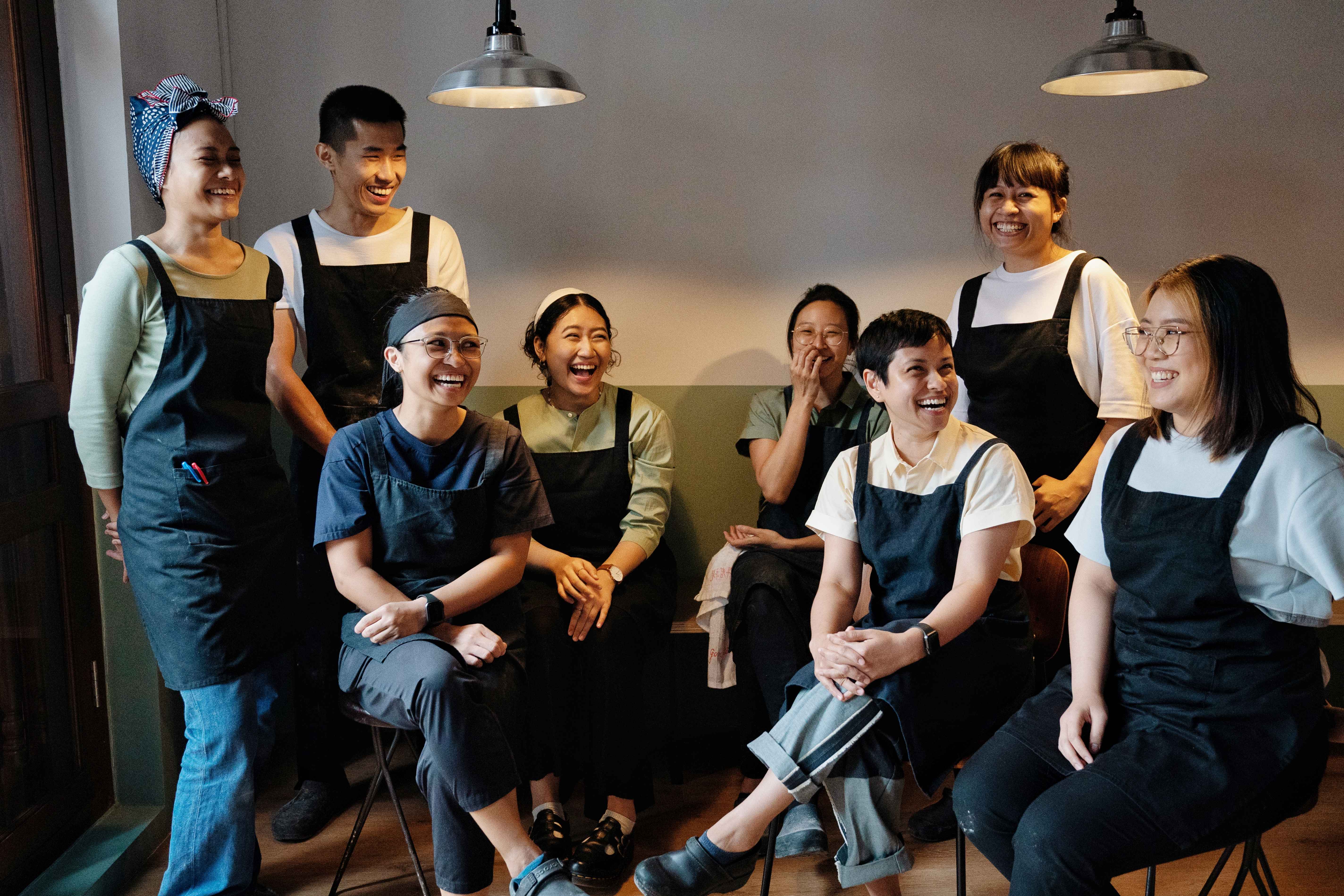 Sweet Spots We Love: Mother Dough
3 September 2021
| THE MAKERS' SERIES |
The third and last of a three-part series dedicated to some of our homegrown makers who have near perfected their sweet craft.


It's 10:45 AM. A quiet line of unlike individuals has begun to form on a warmly lit front porch; some perch on sage-coated benches, whilst others peek eagerly through an almond-inspired frame.

Hungry yet dedicated to the sensorial character of one small, honest bakery — this unassuming group of individuals gather themselves along a blistering row of shophouses, only to gain their limited access to the unadulterated goodness that is Mother Dough.

As if right on queue: the russet front doors swing open, and the roaming aromas seep out — from enchanting notes of dough in the oven to crusty toast on the pan.

The devotees pour in. The bread is baked. And the wait all makes sense.

The first seed of Mother Dough planted itself in the Kampong Glam district; and so it only made sense that their narrative would continue where it felt right. We speak to Naadhira — the founder and mother of Mother Dough herself about the values she holds dear in building her space, the organic, honest communities she's grown and of course — the experimental nature of her bread.
---
More from the Mother Dough kitchen — with Naadhira Ismail — below.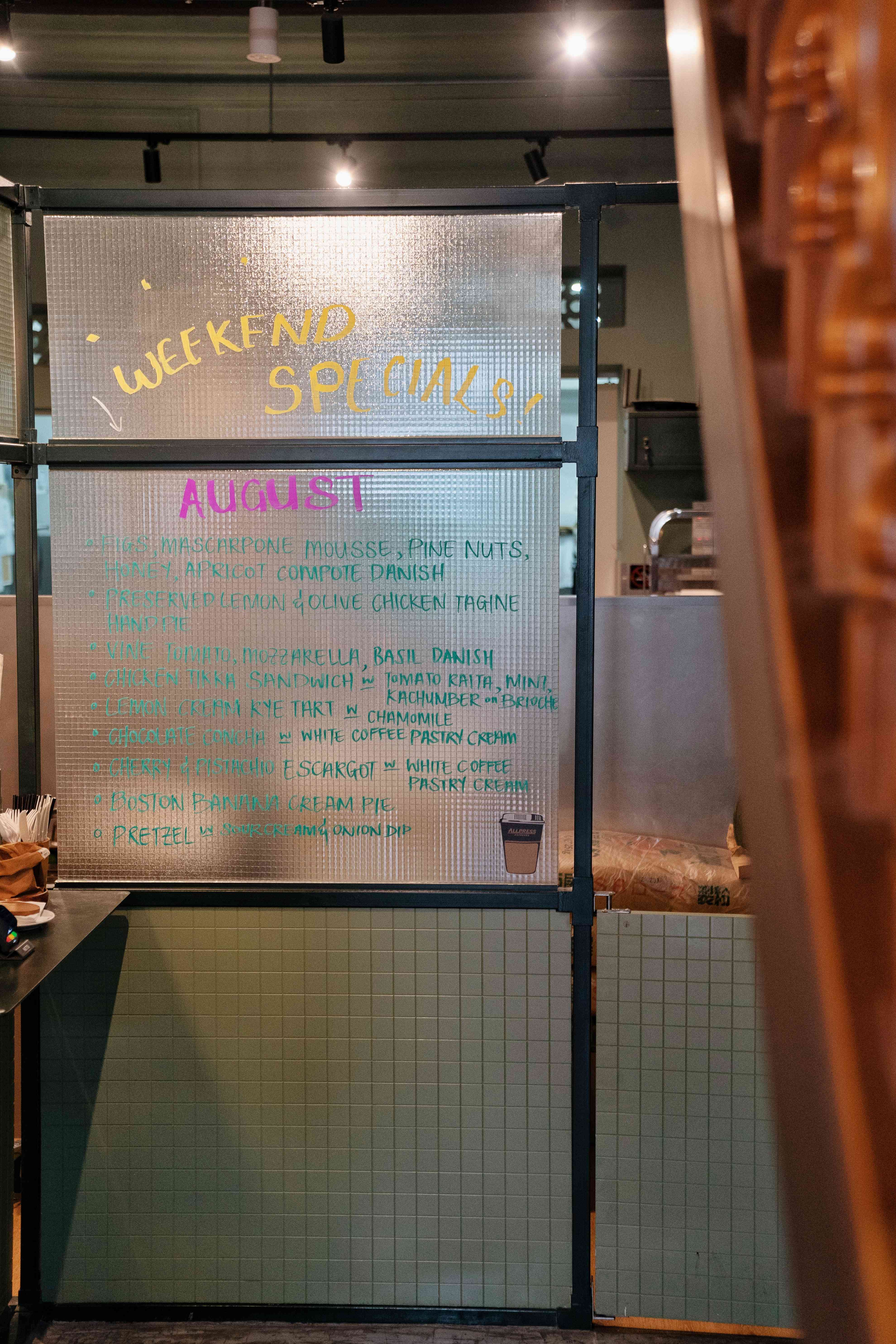 When Mother Dough first launched back in 2019, it became a sensation seemingly overnight, with a fan base that grew so quickly yet completely organically. What do you attribute that success to?
Mother Dough started in 2017 as a one-woman pop-up project before the first shop was set up in May 2018 in the Kampong Glam neighbourhood. Having just come back from New York City after 4 years of immersing myself in the baking and pastry life there, and coming from a different industry before that, I didn't have much F&B connections here. But I had really good support from friends, family and neighbours. I truly appreciate this organic growing process and till now it has kept us grounded for us to just focus on making the products better each day.

What is the ideation process when it comes to designing your menu and deciding which baked goods to put out? Was there ever the temptation to go with "Instagram worthy" items?

Our menu is pretty much motivated by what we'd like to eat when we go to a bakery! Books, travels, stories, history inspire the conversation too. My head baker, Marilyn, and I are constantly hungry and this somehow sparks endless conversations that generate fresh ideas.

We always try to keep it as real as it gets and steer clear from the idea of things being "Instagram worthy". Our photos and videos are taken on our phones as the bakes come out of the oven or while we're cooking. That's pretty much it! It's important for me to keep things honest and real, in every aspect of the business.

Describe the Mother Dough personality in 3 words.
Grit. Fresh. Honest.

Is this what you look for when building a team? Tell us more about the team you've assembled behind the counter.
It definitely is! My bakers and service crew are just a beautiful bunch of people that are skilled, reliable, committed, with good energy and just genuinely care for the bakery and each other. I'm so thankful they chose this bakery to spend their time at, and to create all these wonderful food and family meals!
It's important for me
to keep things honest and real,
in every aspect of the business.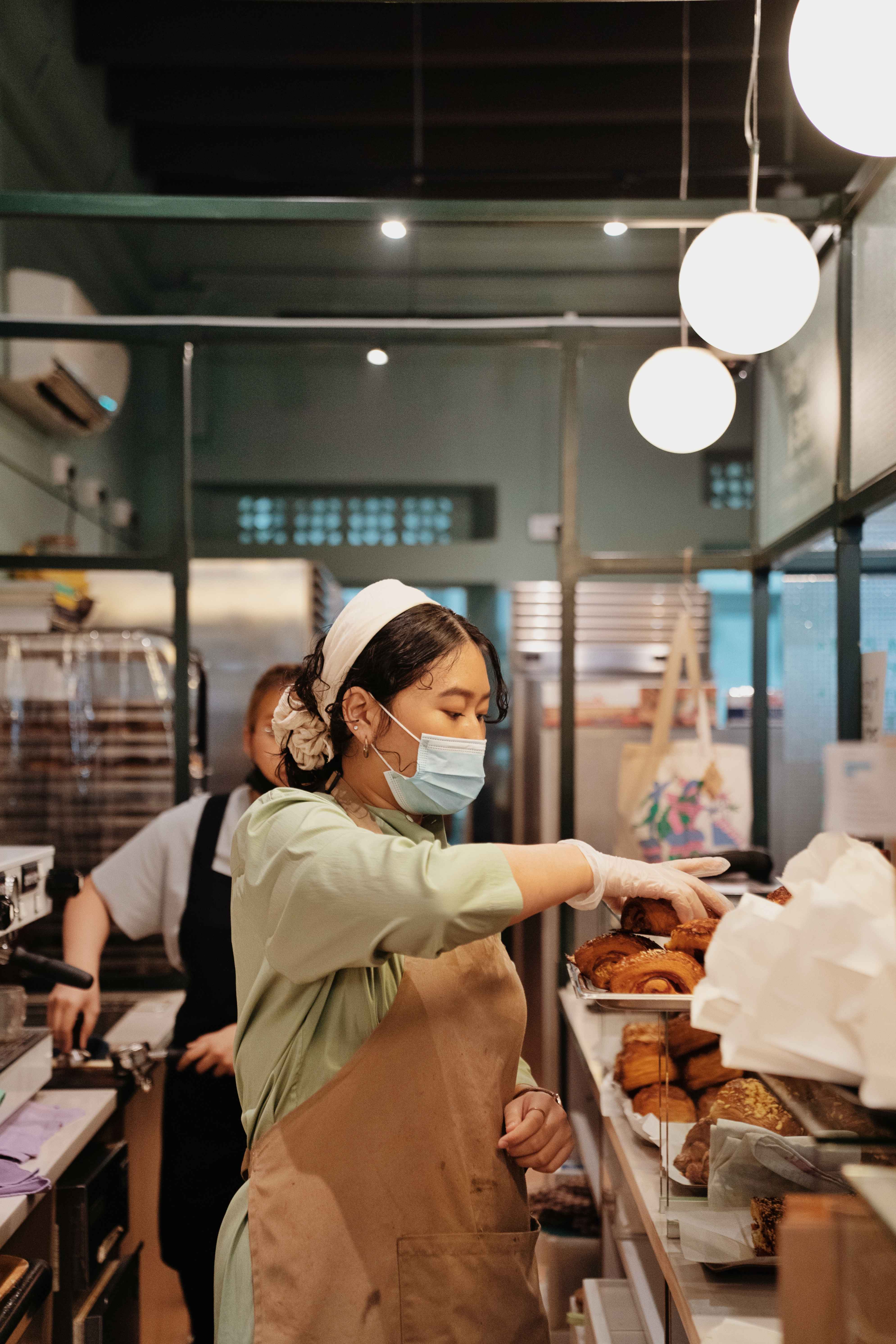 Aisha is wearing our MAURICE Top.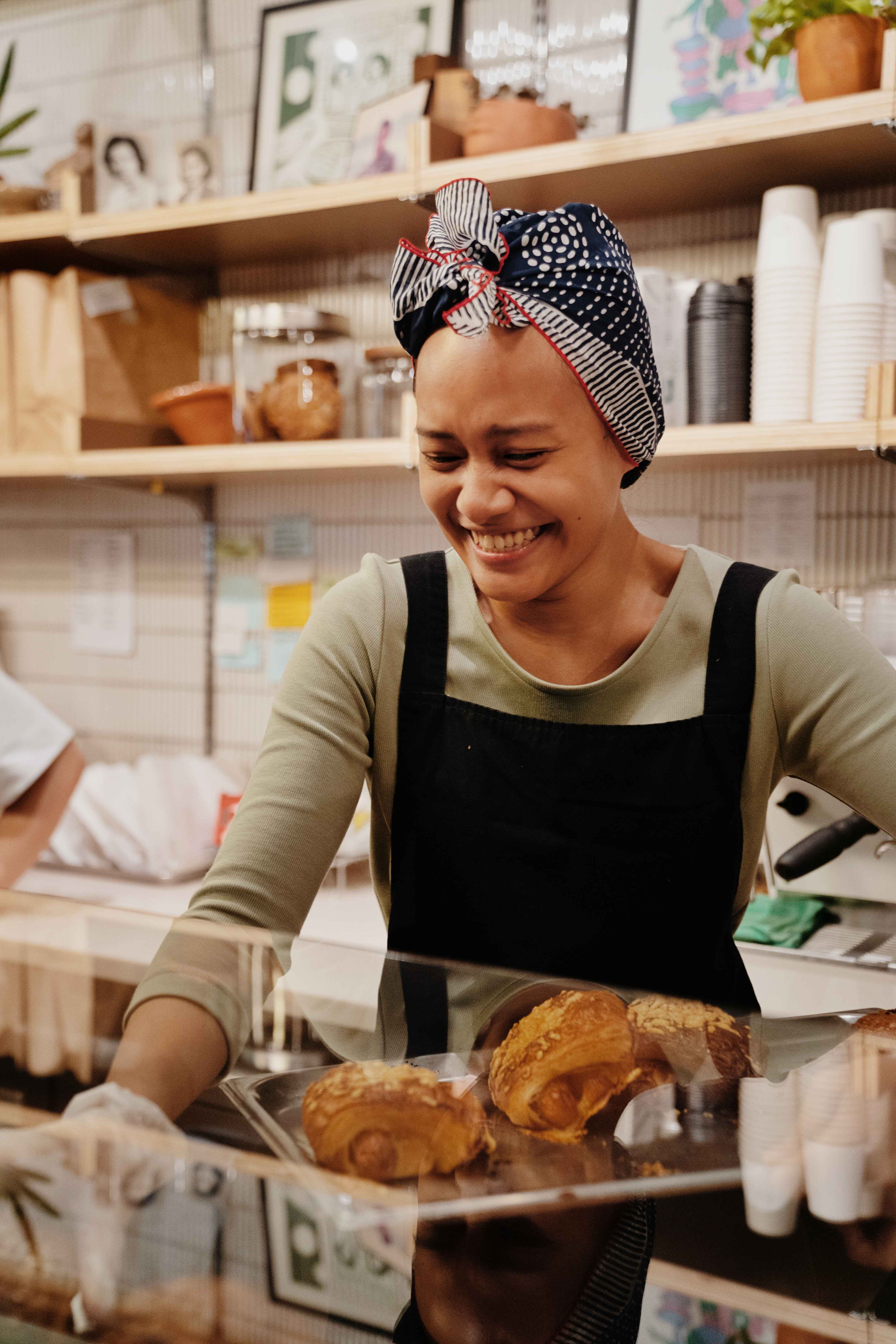 Izzy is wearing the MIGUEL Top and the exclusive BATIK BY ONIATTA Handkerchief Scarf.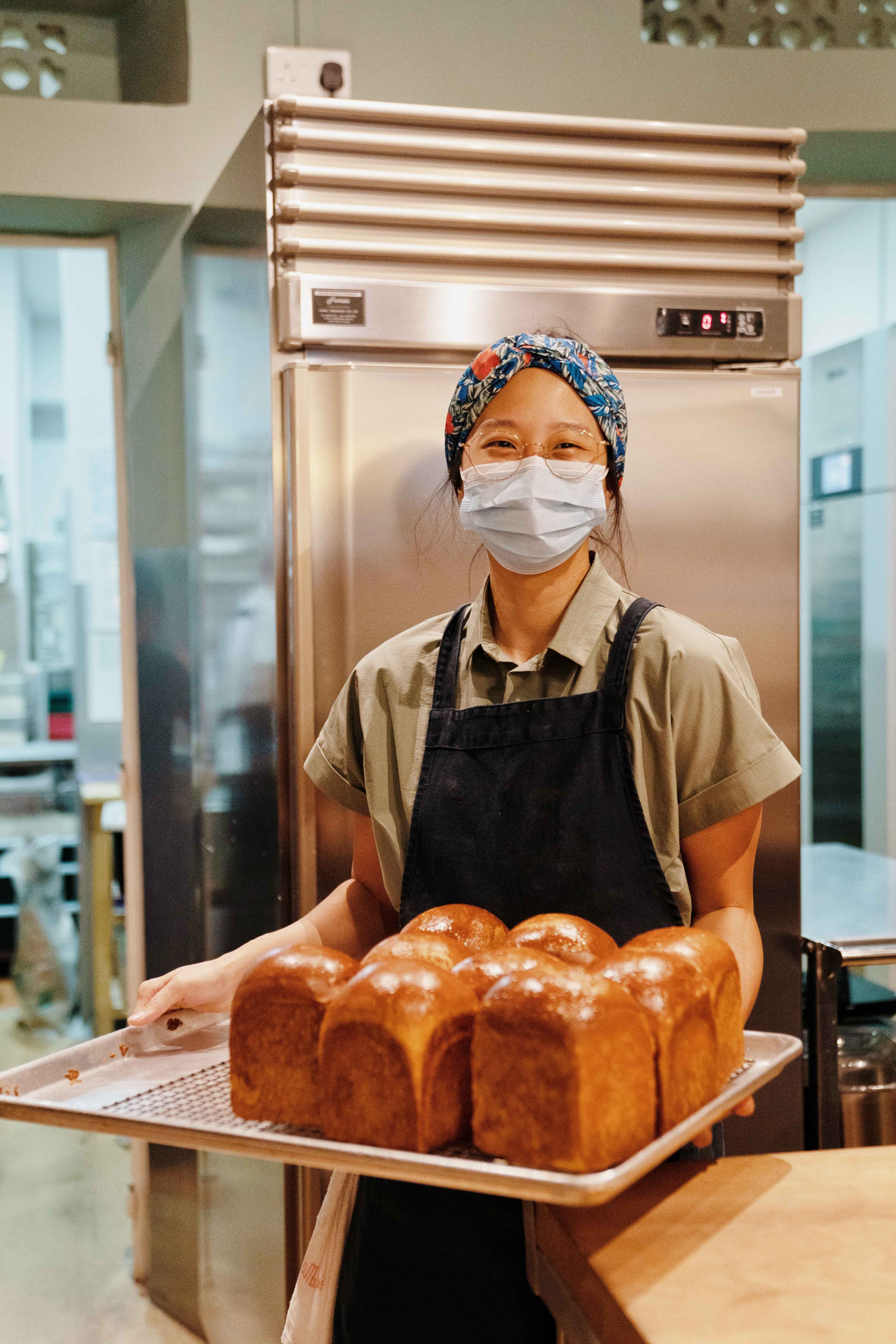 Marilyn is wearing the CHARLES Top in Pistachio.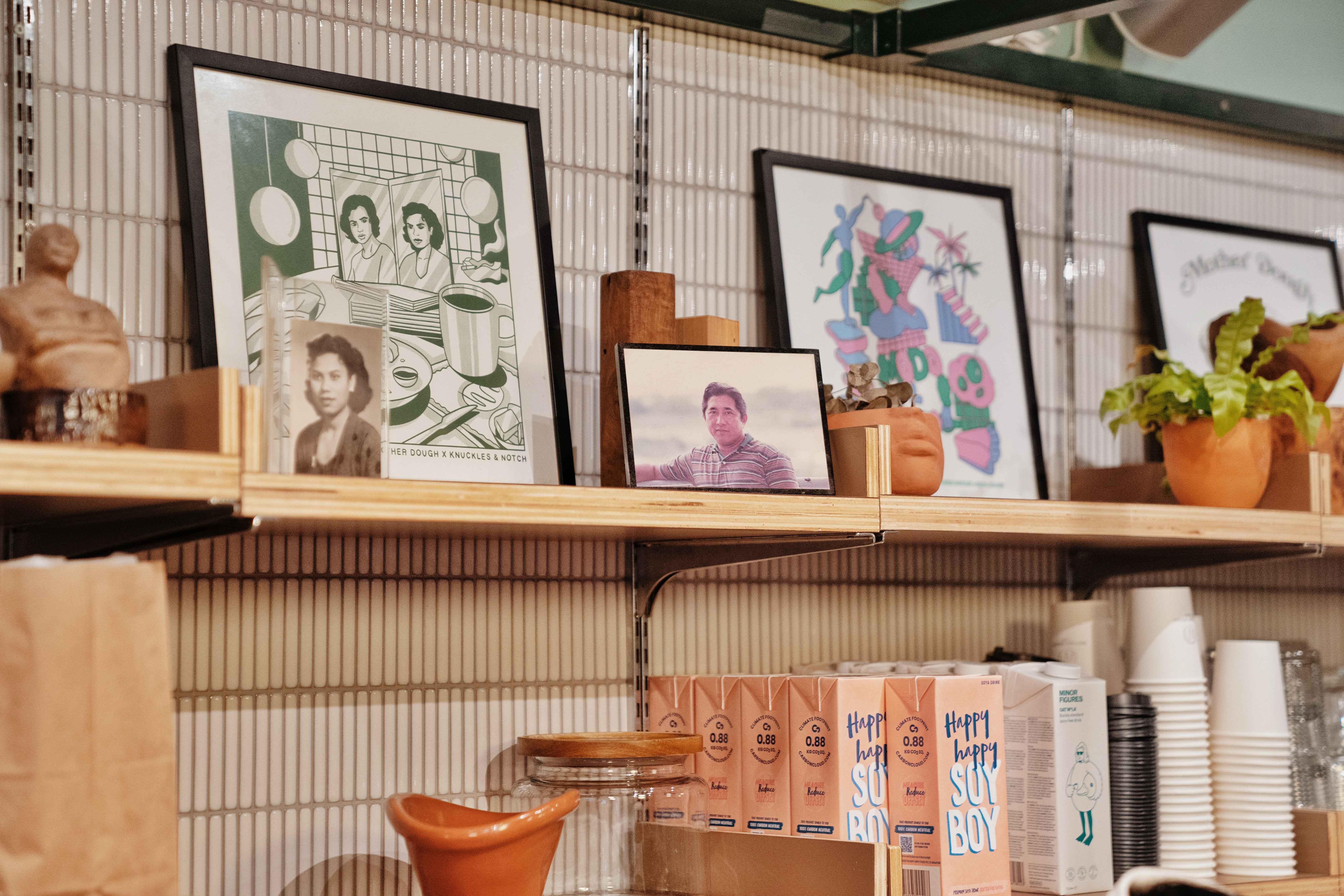 What led to your decision to be located in Arab Street? Was it about building a community?
The Kampong Glam neighbourhood is so rich culturally. From the colourful historical past to the vibrant energy it exudes today, I'm so proud to be part of this community and cultural continuum. It is a community which allows me to be rooted to my ethnic background but at the same time celebrates diversity.
What are some of your favourite places in the neighbourhood to eat/drink at?
Epok-epok from Sabar Menanti. Teh from Sarabat. Hummus, falafel and pita from Pita Bakery Belado and...rendang from Sari Ratu.
How has Mother Dough evolved in the past year since the pandemic started? What are some of the challenges you've faced and how have you overcome them?
The pandemic has helped accelerate the development of our online ordering and delivery service platform. We have also moved to a bigger space in February 2021. With the current economic climate and uncertainty, it sure feels like we are taking a major risk as a small set-up. And this sure adds to the anxiety on top of the periodical safety management measures changes for the different phases.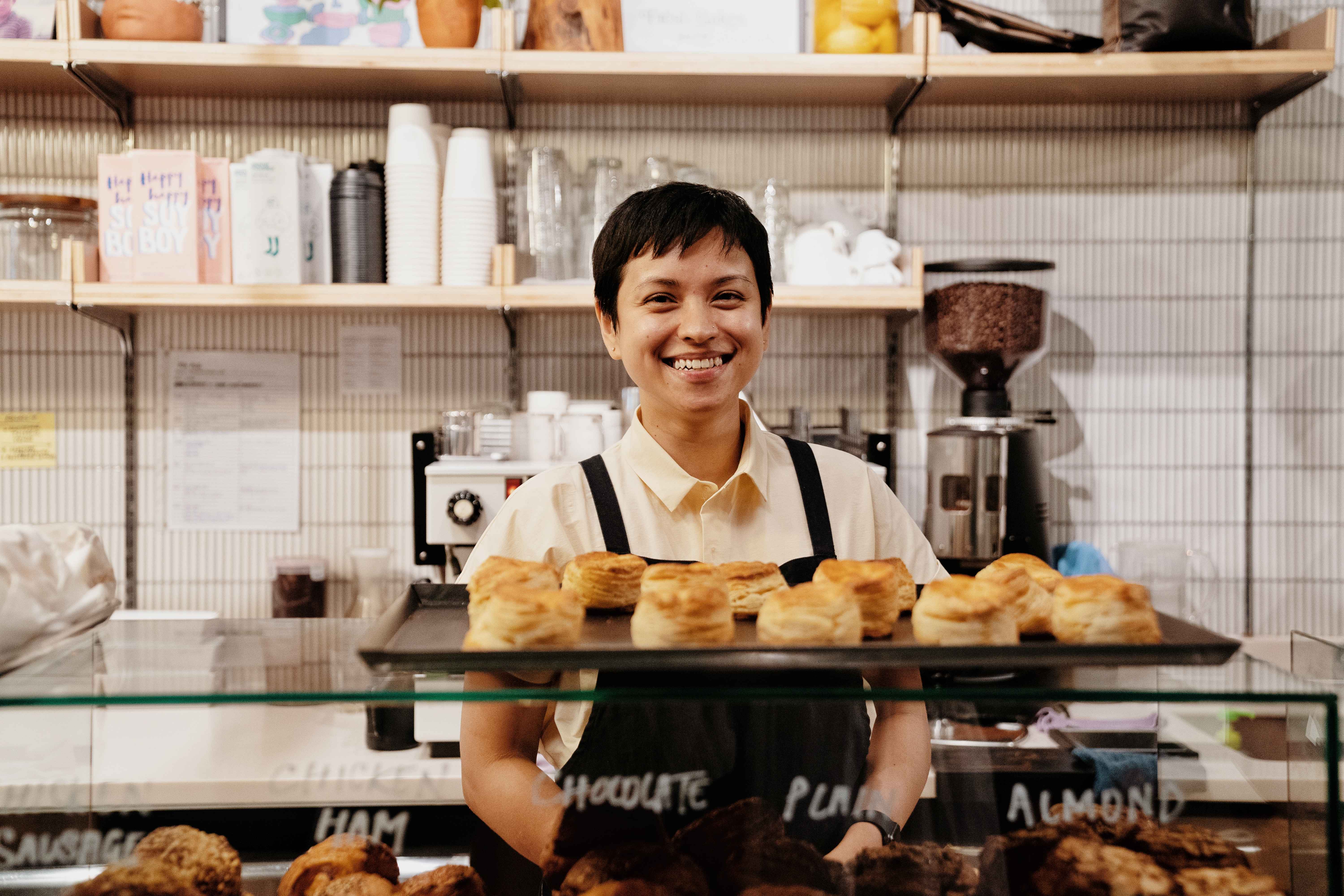 Naadhira is wearing the CHARLES Top in Butter.
My bakers and service crew
are just a beautiful bunch of people
that are skilled,
reliable, committed,
with good energy
and just genuinely care
for the bakery and each other.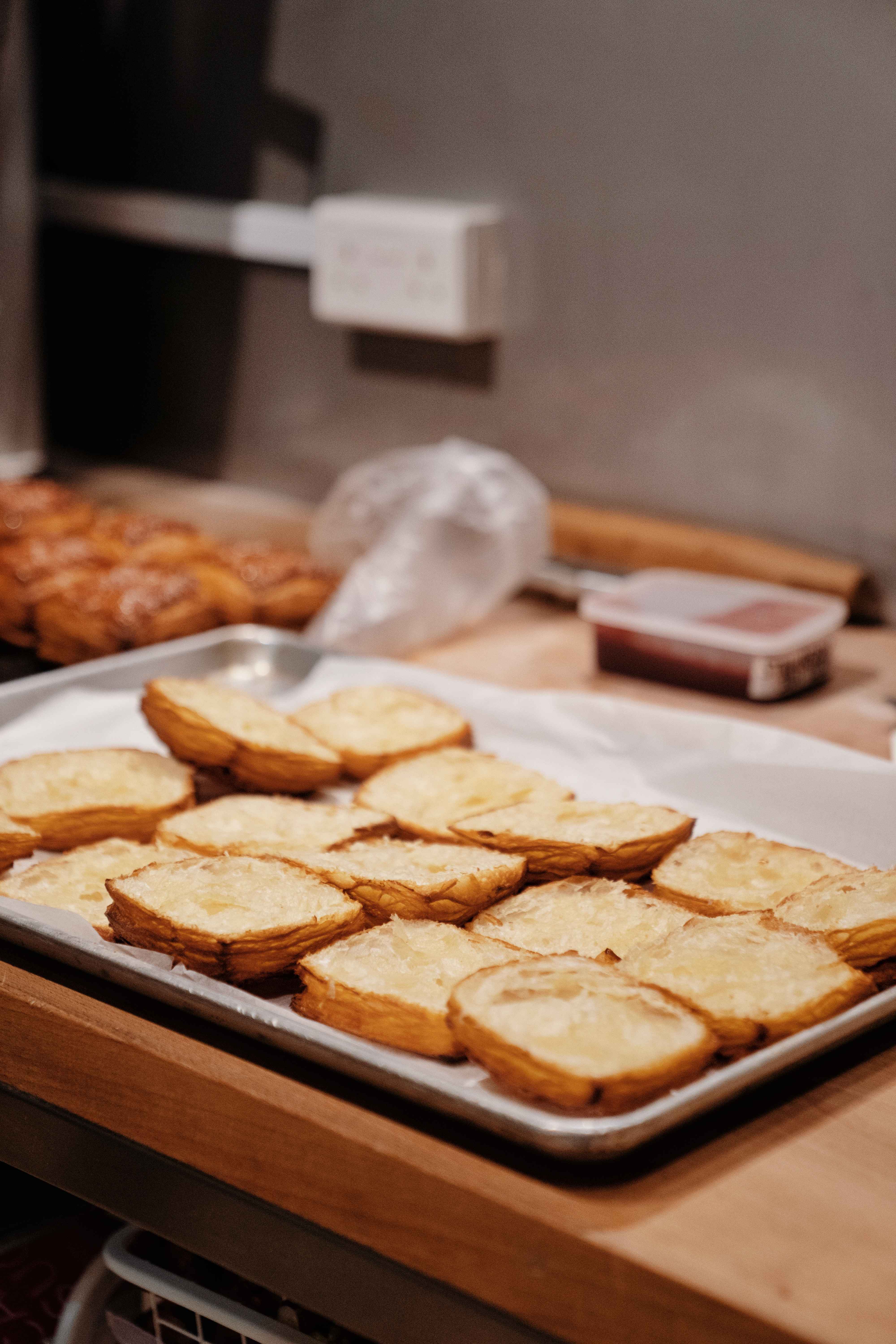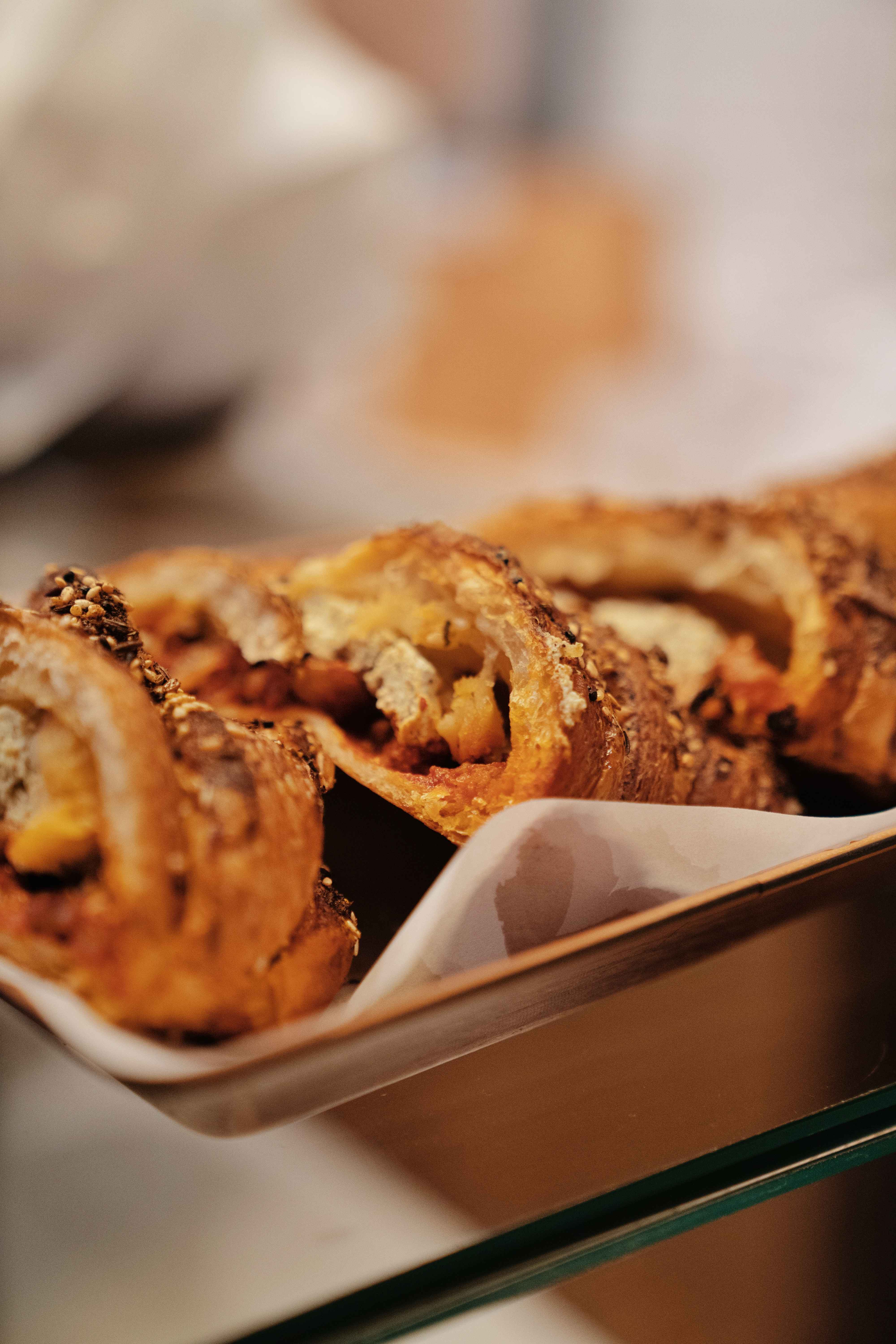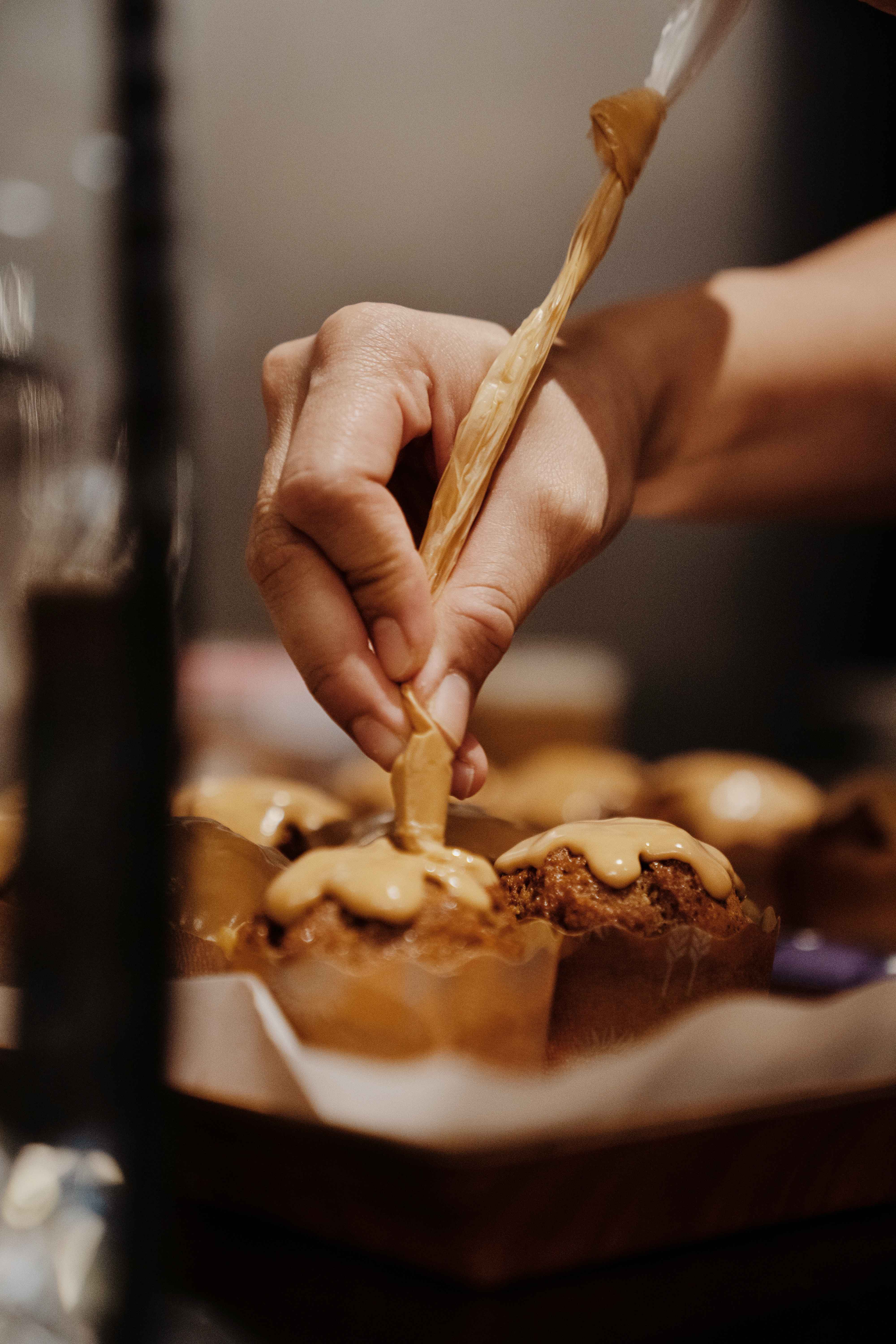 Care to share about a menu item that took longer to put together?
Surprisingly — it was actually our pizzas! We spent the longest time on those so far, and there was a period of time we were just eating pizzas every weekend…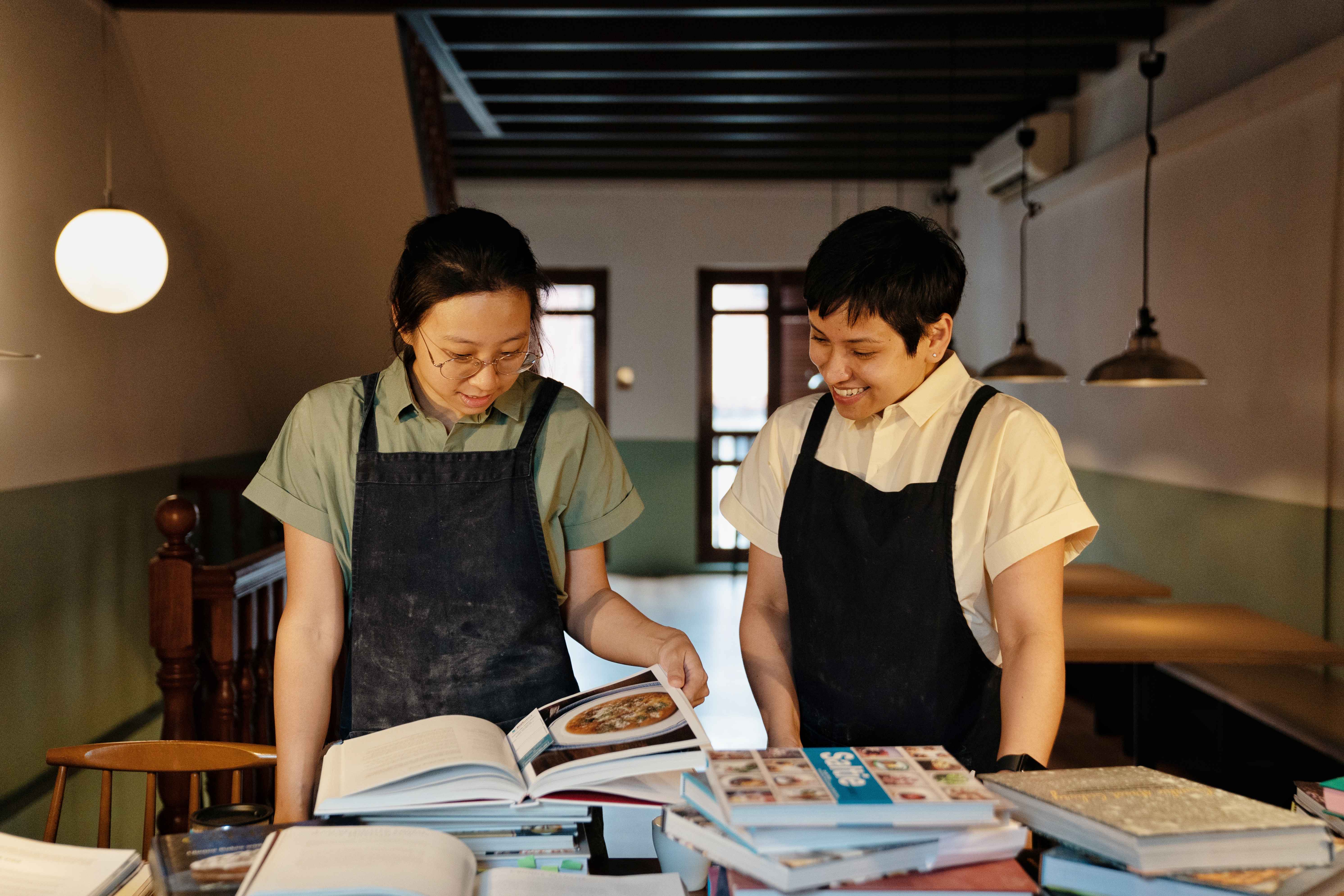 Your 3rd birthday just passed last weekend! How did you guys celebrate it?
We haven't even fully processed our first year and now we're on our third!

If it weren't for the pandemic, we'd have thrown a party in our space...but that didn't stop us from celebrating in small ways with a special birthday menu, t-shirts, vacation tunes, and just some fun times in the kitchen!

What can your fans look forward to in the coming months?
We are already changing up our weekend specials monthly! Pizza Club, every last weekend of the month.

Maybe we'll add a special Sunday fun menu in the near future, who knows?



Photographed at Mother Dough Bakery at 3 Jalan Kledek. Styled by IN GOOD COMPANY.
Find out more @motherdoughbakery or on their website here.