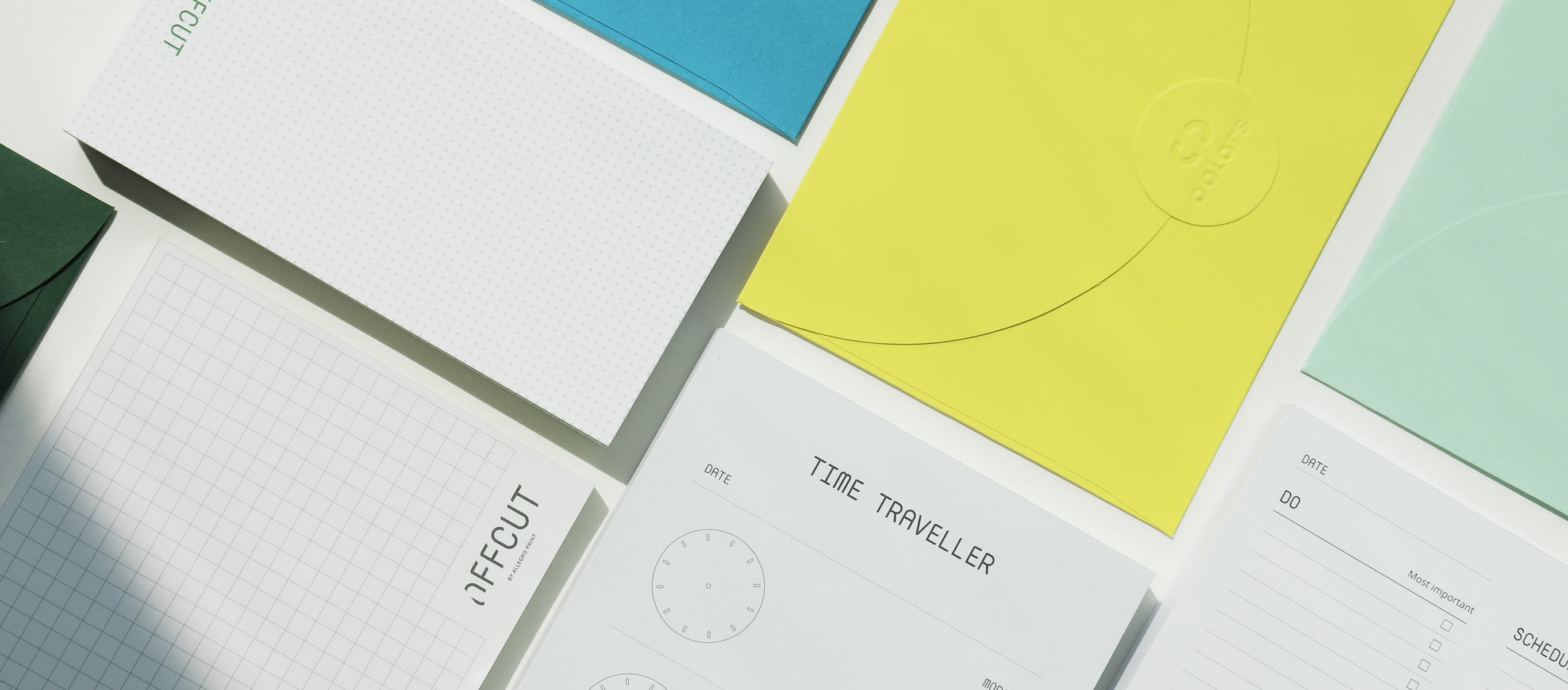 RE: On Design
A feature on the four homegrown labels featured at our Pop-Up in ION Orchard.
1. a plan or drawing produced to show the look and function or workings of a building, garment, or other object before it is made.

3. purpose or planning that exists behind an action, fact, or object.


In its minimal, honest stance: design manifests itself in aspects that accompany us everywhere, and surround us everyday; the concept drawing of a building, a foundational sketch of a device, the mock-up of a garment.

But rather than a mere basic form, it is a plan of what is to come next. It holds weight to shift an industry in a certain direction, but it naturally also ensues a cost — especially for the materials it may require, or the environmental impact it may have. It is a blueprint of a possible future, or lack of one.

Moving forward, we put the spotlight on various design conundrums faced in the manufacture industries. We'll look at how four separate homegrown labels attempt to bridge and challenge them — from coming up with everyday solutions, to wielding the power to further conversations that will educate our community.


01 | OFFCUT
by Allegro Print
How do we give meaning to something commonly thought of as unwanted?

Offcuts refer to the remnant pieces or excess of material that are often left behind after a much bigger section is cut away for production. No matter what the printed form is — be it books, magazines, cards or any sort of paper paraphernalia — these remnants are very much inevitable, and collect over time.

Post-print job, a significant amount of these paper offcuts and leftover waste are eventually discarded, due to a lack of storage space or forseeable purpose for them. But therein the problem lies: these offcuts are essentially still paper produce of extremely good quality — especially considering much of their former usage was by that of branded design houses.

How could this be better mitigated? New print projects would come in day in and day out, but did all these quality-grade paper really have to be thrown out simply because they were considered to be irrelevant to this regulated print economy?

Fraught with these questions, some at Allegro Print took it upon themselves to dig deeper — and find a solution to salvage the situation.

And so — in a bid to manage their paper waste better, they launched OFFCUT: a creative initiative dedicated to repurposing remnant paper and the excess waste materials from their regular print business.

These offcuts were then seen in a subtle new light, as fresh designs were thought up to maximise the usage of these formerly unwanted materials. Remnant card sets would be turned into useful organizational tools such as productivity matrixes, daily to-do lists and mood trackers. Leftover plastic film was redesigned into flexible, long rulers that could conveniently double up as measuring tapes. Within the OFFCUT store itself: printed wall coverings, floorings, extra wrapping paper, and even their labels, are all recreated from the spare, underutilized materials of a print job.

OFFCUT's design approach enables an alternative means of looking at production; where leftover materials should not necessarily be thrown away simply because they seemingly lack purpose, but instead rediscovered as sustainable source material for refreshing new ideas to combat waste instead.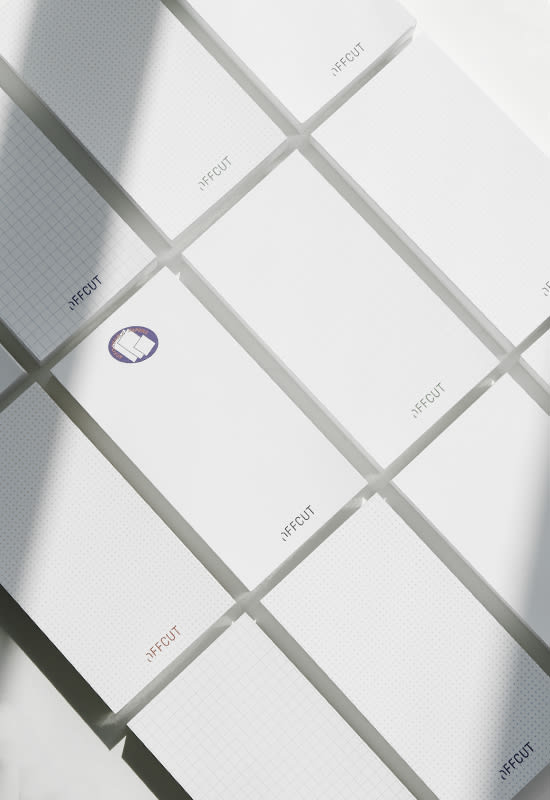 02 | OOLORS
by Allegro Print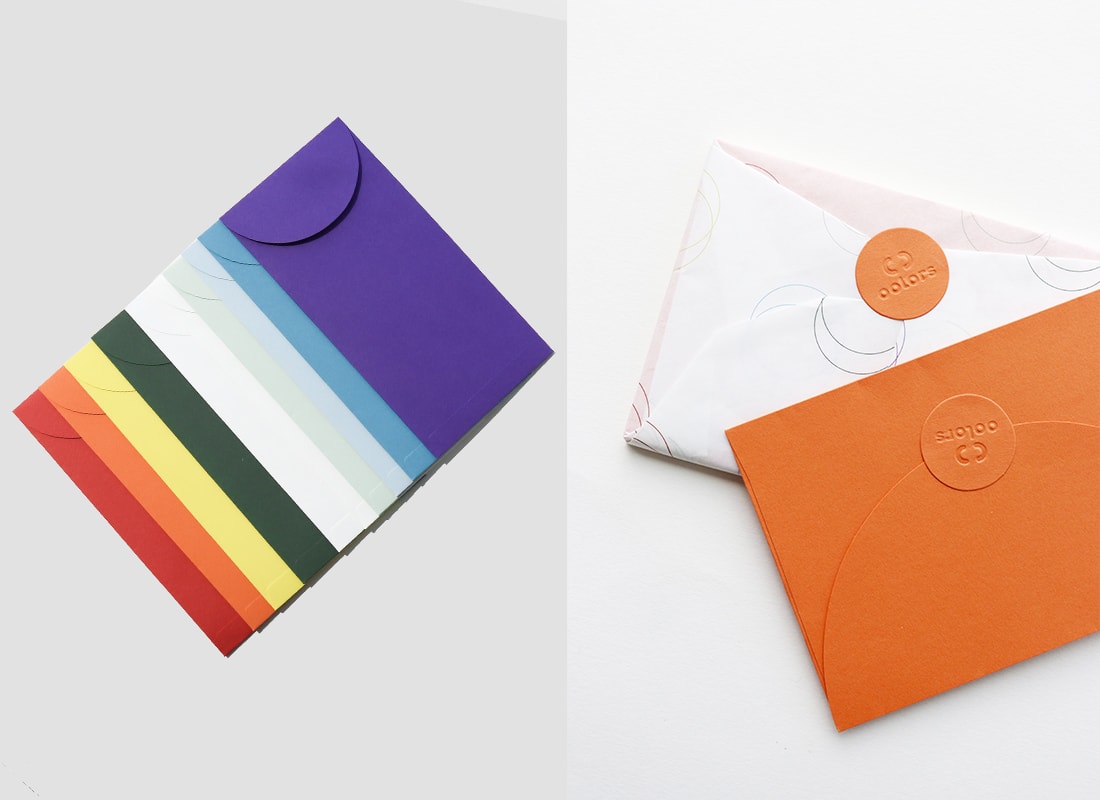 How can design truly aid in giving one an edge over the rest?

It's those rare occasions when you're conversing with someone, you spot something cool in their possession, and you point it out to them. In a nutshell, perhaps that is what OOLORS by Allegro Print aims to do with their click-and-customize solution for businesses or individuals with a purpose alike — providing them with all the base tools they might find useful in creating the simple additions to their work portfolio.

Not often would one think about the little things like namecards, brand brochures, or even classy envelopes for enclosing material — but OOLORS does. Ultimately, their design mission looks at visually adding a playful twist to these often overlooked paraphernalia, completing it with visually appealing details such as embossed textures, edging on a card, or eclectic shapes added to the print forms. And for more complex designs that require a personal touch, their online Designer Studio allows one to freely customize it with an array of digital tools to aid the creative process.

With OOLORS' newly launched platform, one can visually anticipate a final product that would be added to their portfolio — hopefully alleviating the oft apparent dilemma for many working professionals who might not be familiar with a design concept that actually works for their brand.


03 | SUPERSTRUCTURE X PANELOGUE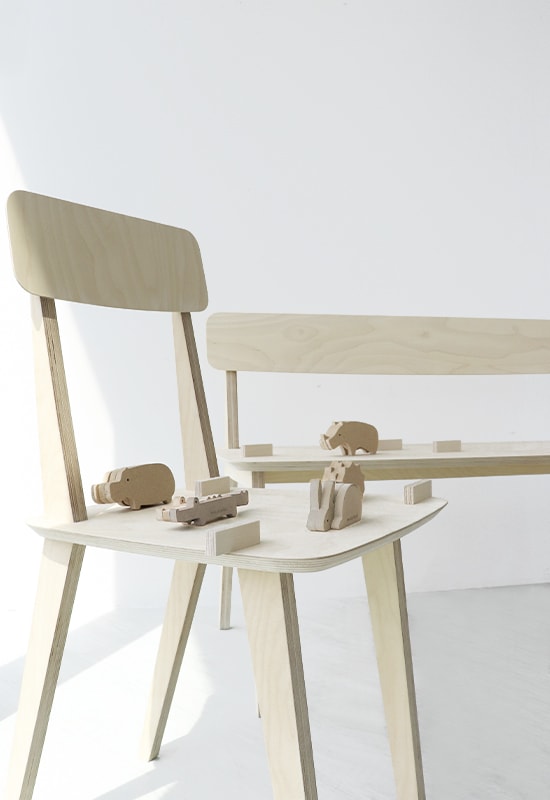 How can our available resources help enable certain progress of a sustainable urban landscape?

Between design and carpentry: the possession of knowledge of the other, makes all the difference. One cannot be eschewed from the other, especially when a necessary union sits at the end of the line in the creation of a final product.

Imagine: a furniture designer whomst is not privy to the workings of timber, like its curvatures or pliability, how then would they be able to design their chairs, tables or shelves? But as modern expectations of design are rapidly growing — possibly perpetuated by the likes of visual plethora platforms such as Pinterest boards and Instagram feeds — it comes as no surprise that the traditional industries of woodworking and materials might gradually be left behind should there be a lack of intervention.

In a bated move to merge the two, Superstructure, a partner label that sits alongside Panelogue, might just have the exact tools to do so. Within their design-engineered studio and digital prototyping workshop sits the CNC machine: allowing both designers and carpenters to test and experiment with the prototypes and materials, with no manual labour involved.

With this 'digital fabrication' approach, the barriers to entry to carpentry could be lowered for youths and design-venturers alike — paving the way for more efficient, explorative production in the long run.

And in a synonymous vein of explorative production modes, Panelogue's engineered wood boards set itself apart from other building materials, for a more sustainable frontier. With their renewable wood boards, they posit a return to structures built out of wood — just like they used to be in the past — but with a modern update on the material: from improving its structural advantages, increasing its strength, to perfecting its consistency.

With Superstructure's model of digitalization and Panelogue's engineered wood boards, a clear shift has been signalled, and an open space created — making design not just more accessible, but also opening doors for industry-level conversations.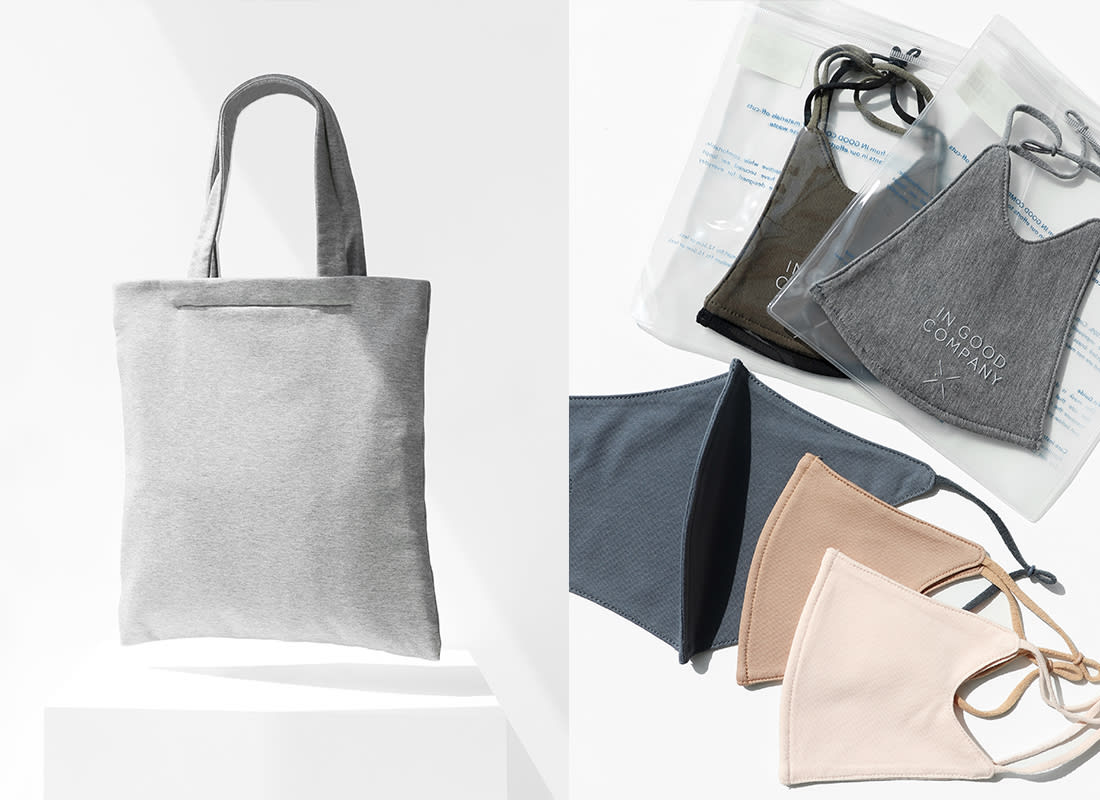 How should design cater to our everyday lives?

When it comes to our clothes, we take comfort in staying true to ourselves: with an overall aesthetic that is made for everyone, but whilst maintaining a vocabulary we can call our own.

With the stuff we wear, and the stuff we bring along with us, much of it is essentially an extension of our personal preferences, plus an extension of an identity we've temporarily assumed for the day. We try and enact that in our design needle as well; from better basics to confident occasion wear, the pairings are versatile and endless — but they're positively effortless. And made for the modern individual who might just have to be in a ton of different places all in a short span of time.

So when it comes to the objects we carry, or in recent times, the protective masks we don on our countenances, it's hardly surprising that we'd aim to strike both cords; one of visual appeal, and the other of necessary functionality. Our tote bags for example, might have been structurally updated to be able to slip in a heavy electronic device (like a laptop or tablet), but the luxe finishing overall gives way to a clean, solid aesthetic that's still desirable. Our face masks, instead, are created from the material offcuts from our garment manufacture: premium, breathable fabrics that didn't need to go to waste, and could be better repurposed this way.

We live in design — quite literally, in this case. And so it has to be constructed for a timeless flair, whilst communicating to the everchanging present, but all without losing sight of the person wearing it.
Visit us at our RE: Pop-Up at Ion Orchard to discover more.