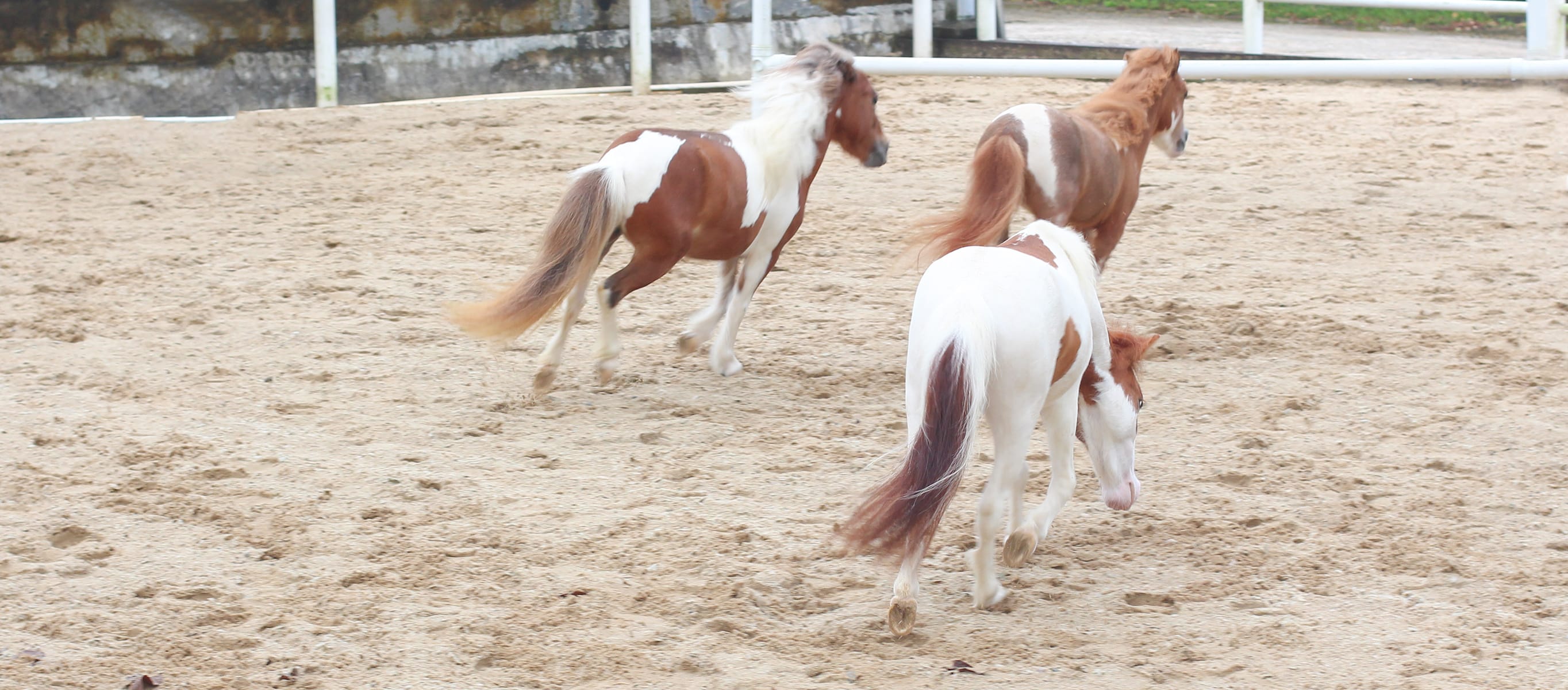 Meet the Minis

26 November 2020


We've introduced EQUAL, and the important work that they do as a charity. From the elderly to youths, the animals at EQUAL play an essential role in helping and providing animal therapy to guiding individuals-in-need. And amidst the hooved animals at EQUAL, you may find a particularly unique breed — the miniature horses. Standing no taller than 97cm high, these are fully grown adults that are the size of a large dog. Their size, together with their genteel nature, makes them particularly well-suited to visiting beneficiaries who might be located in schools, nursing homes, hospitals, and even HDB estates.

As part of our fundraising efforts for EQUAL, we've joined the small group of individuals and organisations who have come together to co-adopt six mini horses from EQUAL's stables of therapy animals in 2021.

Here are some fun, good-to-know facts about the miniature horses — their eclectic personalities, and candid behind-the-scenes shots of them as models in our newest Capsule 20 campaign.


First things first — get to know the six: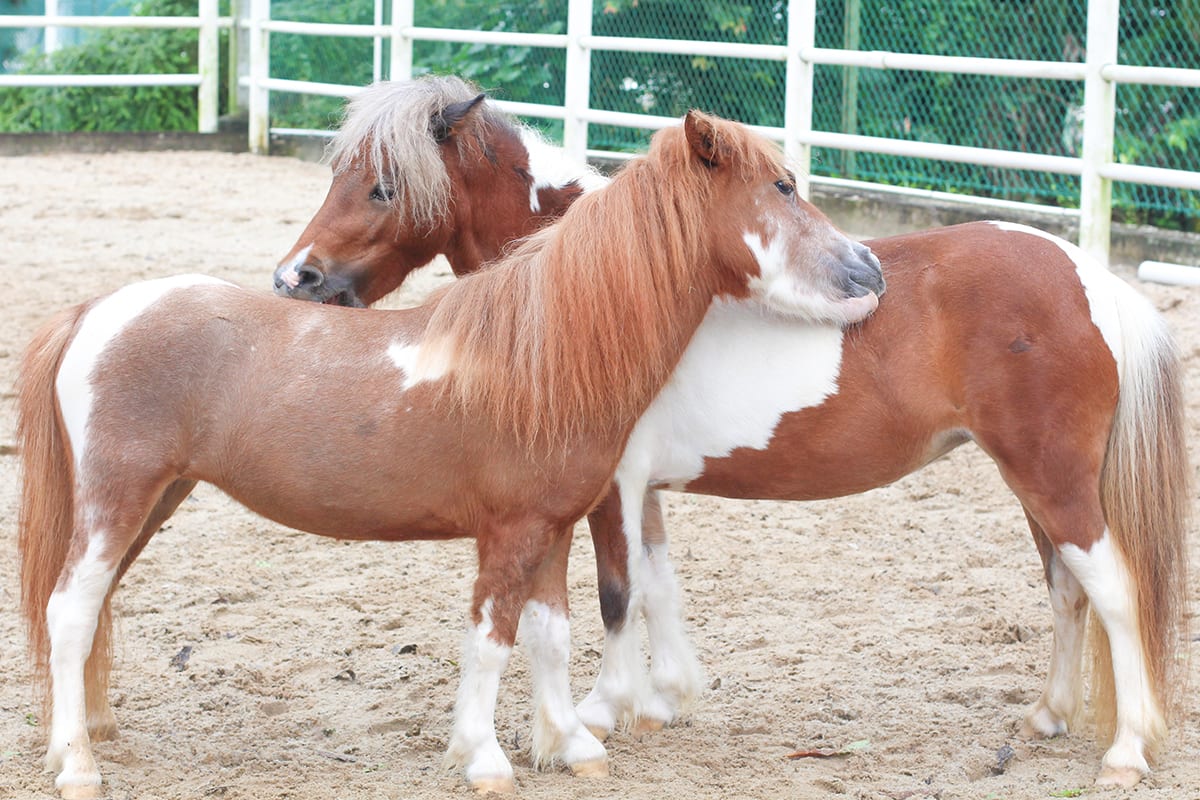 Ah Girl — The protective one (L)
Siew Mai — The endearing one (R)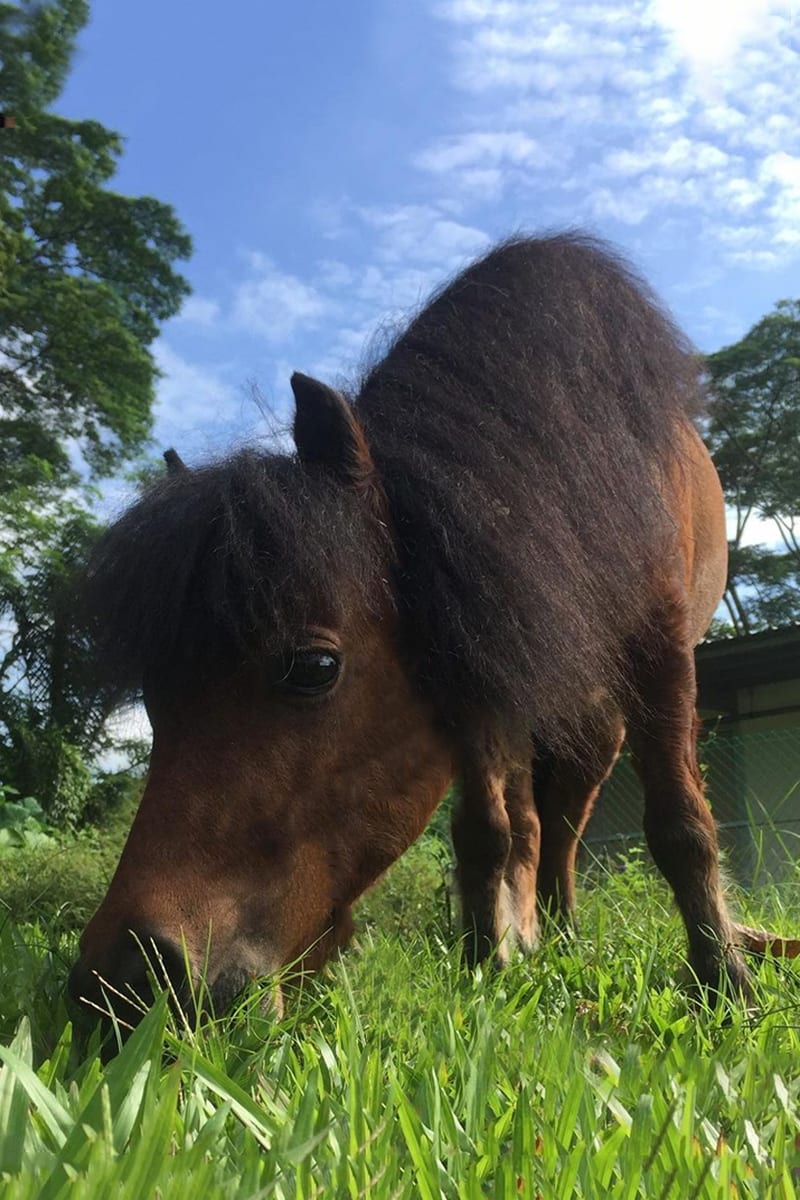 Kopi — The timid but friendly one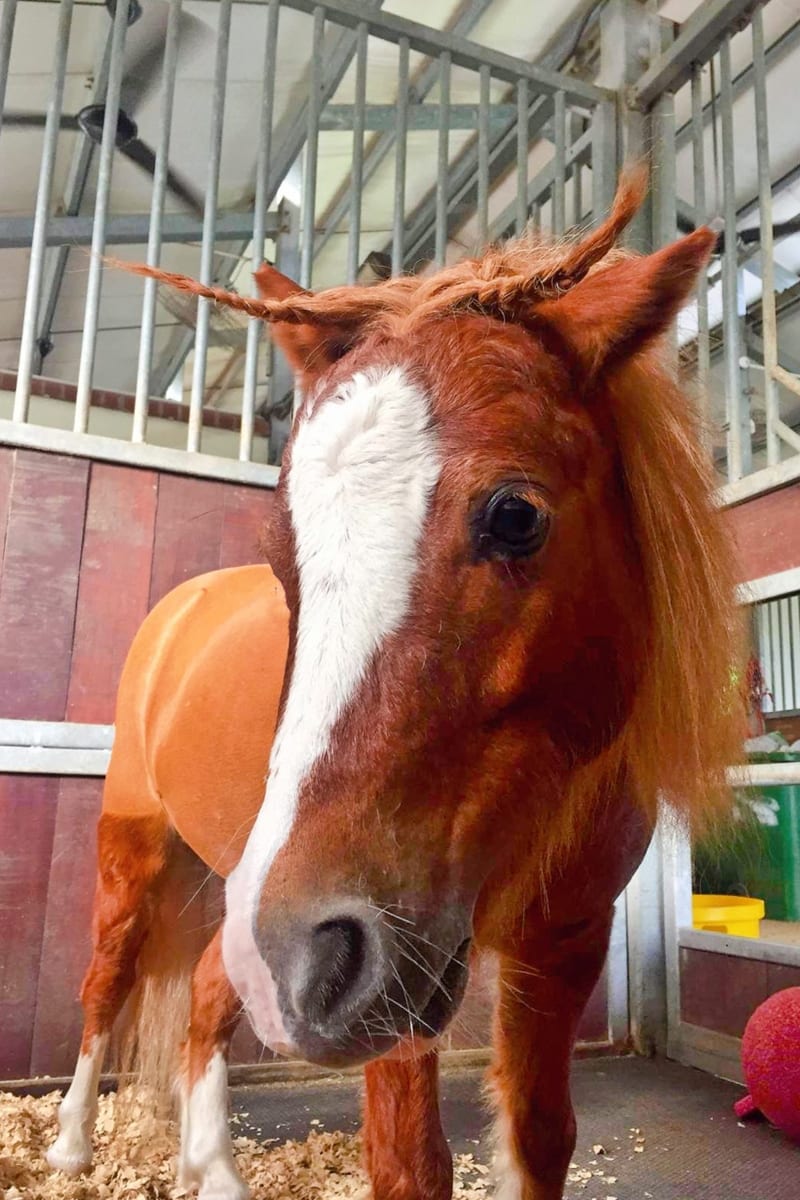 Milo — The curious but (sometimes) impatient one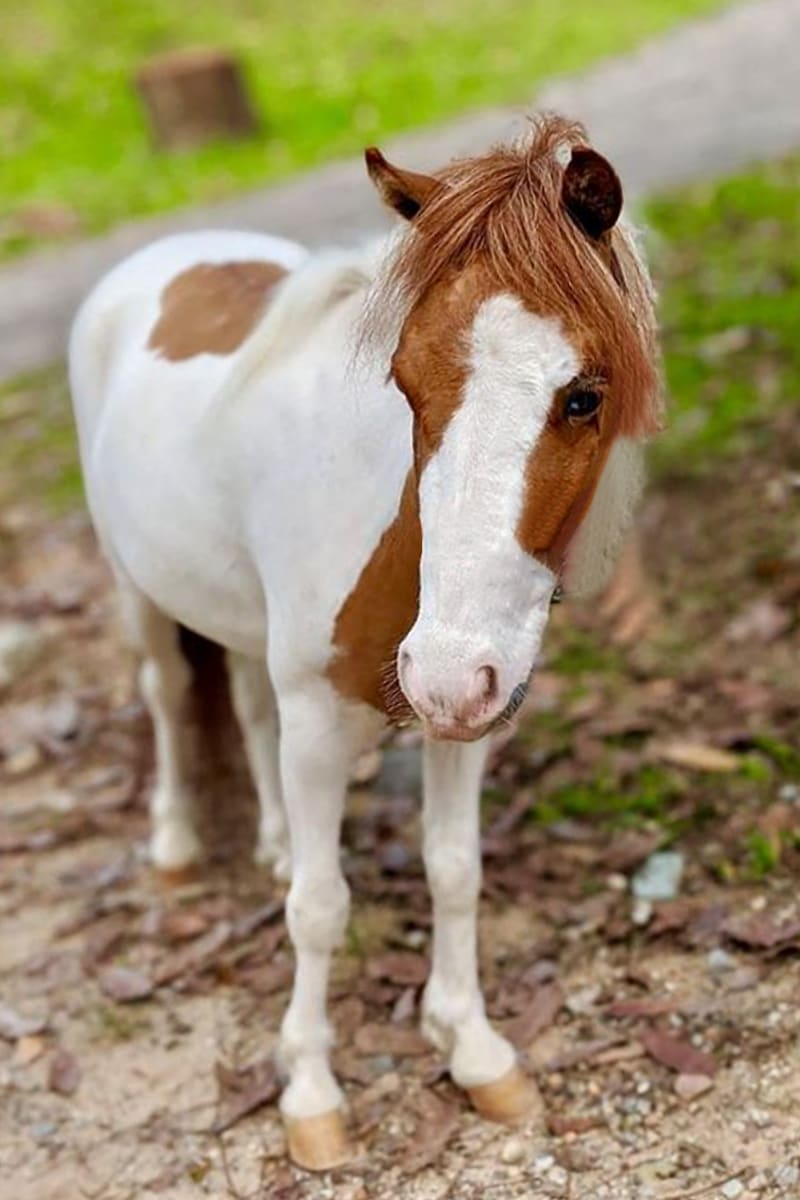 Ah Boy — The cheeky one

Sayang — The small but mighty one


We got a chance to speak to the EQUAL trainers and Mini Horses' caretakers to learn more about the Six — here's what they had to say in conversation:



How do they act with humans around?

"They're very gentle and trust is slowly built with ease."

"We spend a lot of time helping them get used to different human behaviour and actions, e.g. shuffling our feet to help them adapt to, let's say, the rickety movement of an elderly wheelchair user."



How should a stranger first approach the Mini Horses?

"The trick is to gain their trust first: let them sniff your knuckles; approach them from the side, and slowly stroke their neck to say Hello."


Tell us a funny incident from behind-the scenes of the fashion photoshoot with IN GOOD COMPANY?

"Our trainers had to lie down at several awkward positions on the ground in order to position Sayang in front of the model, all the while remaining unseen on the camera! There's no glamour behind this."
Care to share some other cute facts about the Minis?

"They're like vacuum cleaners — they spend most of their time looking for grass to graze on — be it in their stables, in the arena, along their walks — they just have to eat their tummy's worth."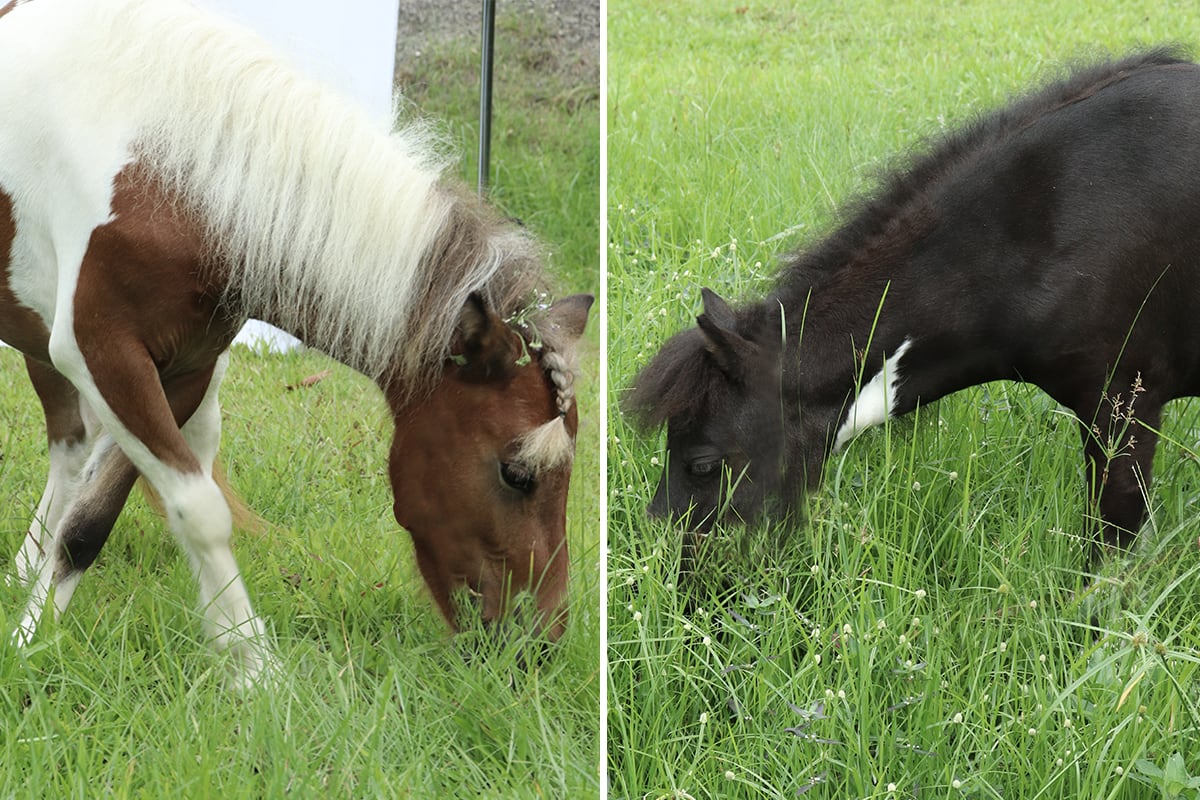 ---