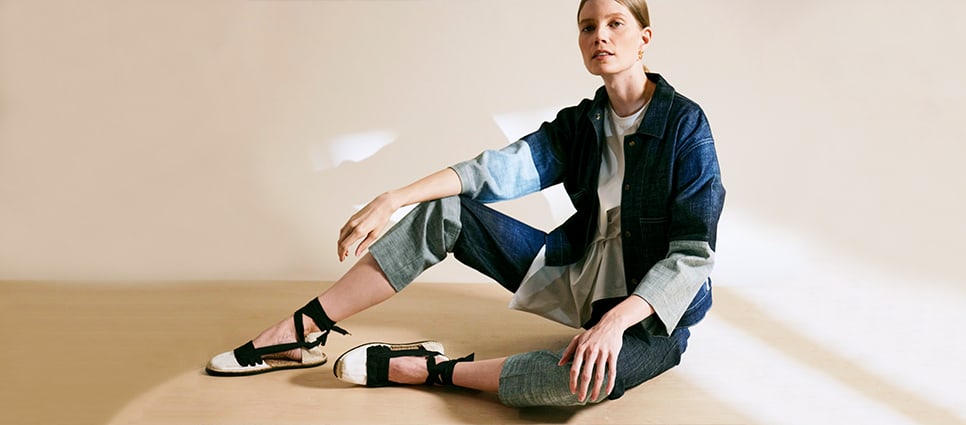 Ways of Wearing | LA MANUAL Espadrilles

19 October 2020


From humble beginnings as a footwear of the working class, the espadrille now has standing as a stylish accessory that is as chic as they come. Our favourites are from LA MANUAL, a storied brand that has been making espadrilles since 1940. La Manual is the last authentic workshop to produce espadrilles in Barcelona, Spain. Today, the family-run business continues to make these traditional Catalan footwear by hand in their workshop, at the back of their shop in an old-town side street near Las Ramblas.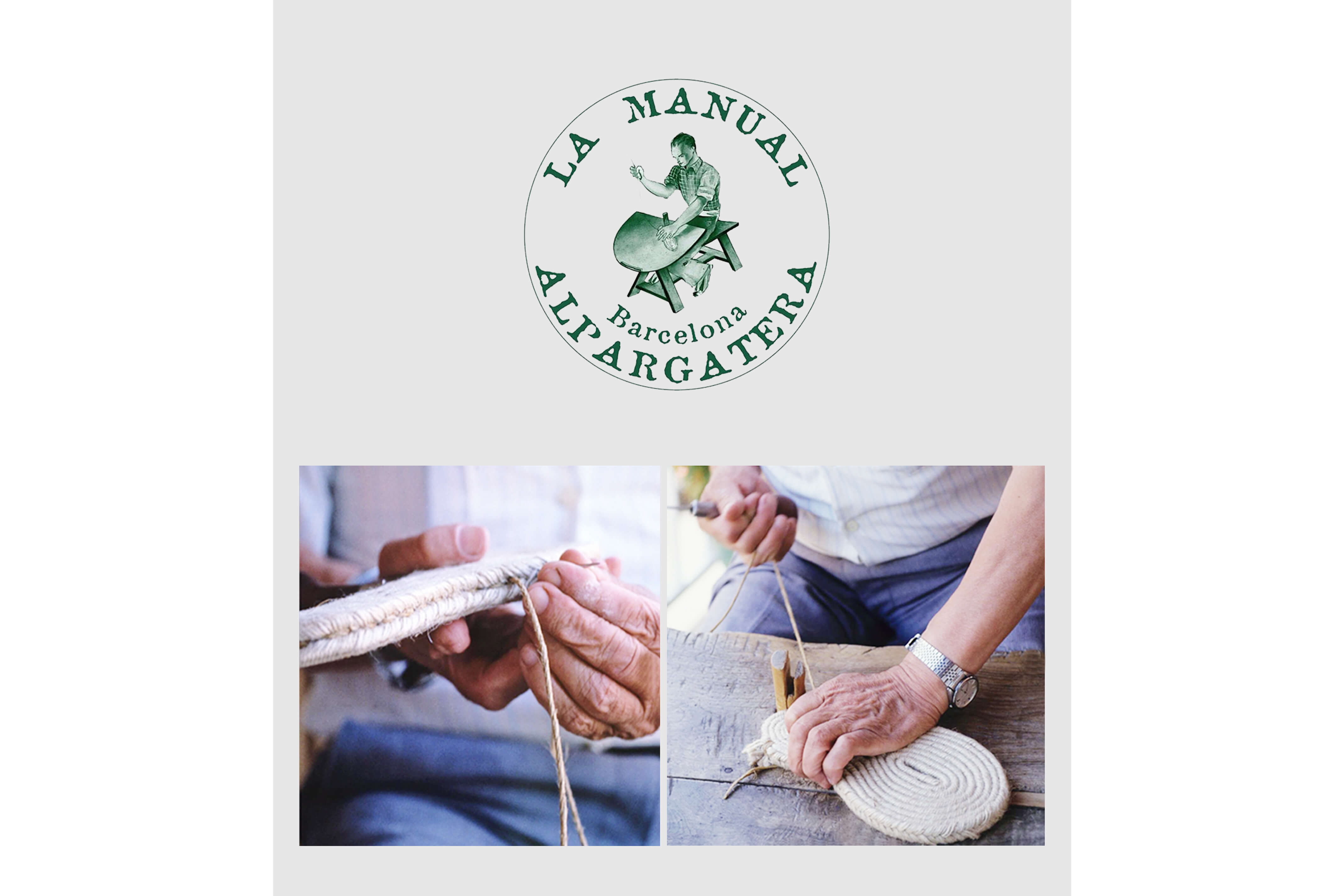 Believed to be over 10,000 years old and crafted mainly for farmers who had to work the land: the story of the espadrilles can be said to have its beginnings rooted in an ultimate need for two things — purpose and comfort.

To create the olden hemp or jute sole, the process is a tedious one; from combing the tow to remove splinters and other whatnots, to stitching it all together in swift yet forceful motions. If you think about the natural make of the sole alone, it might come as no surprise that the espadrilles were hardly an item of fashion back in its day. It was economic, functional and at most, a humble set of footwear that people needed more than anything.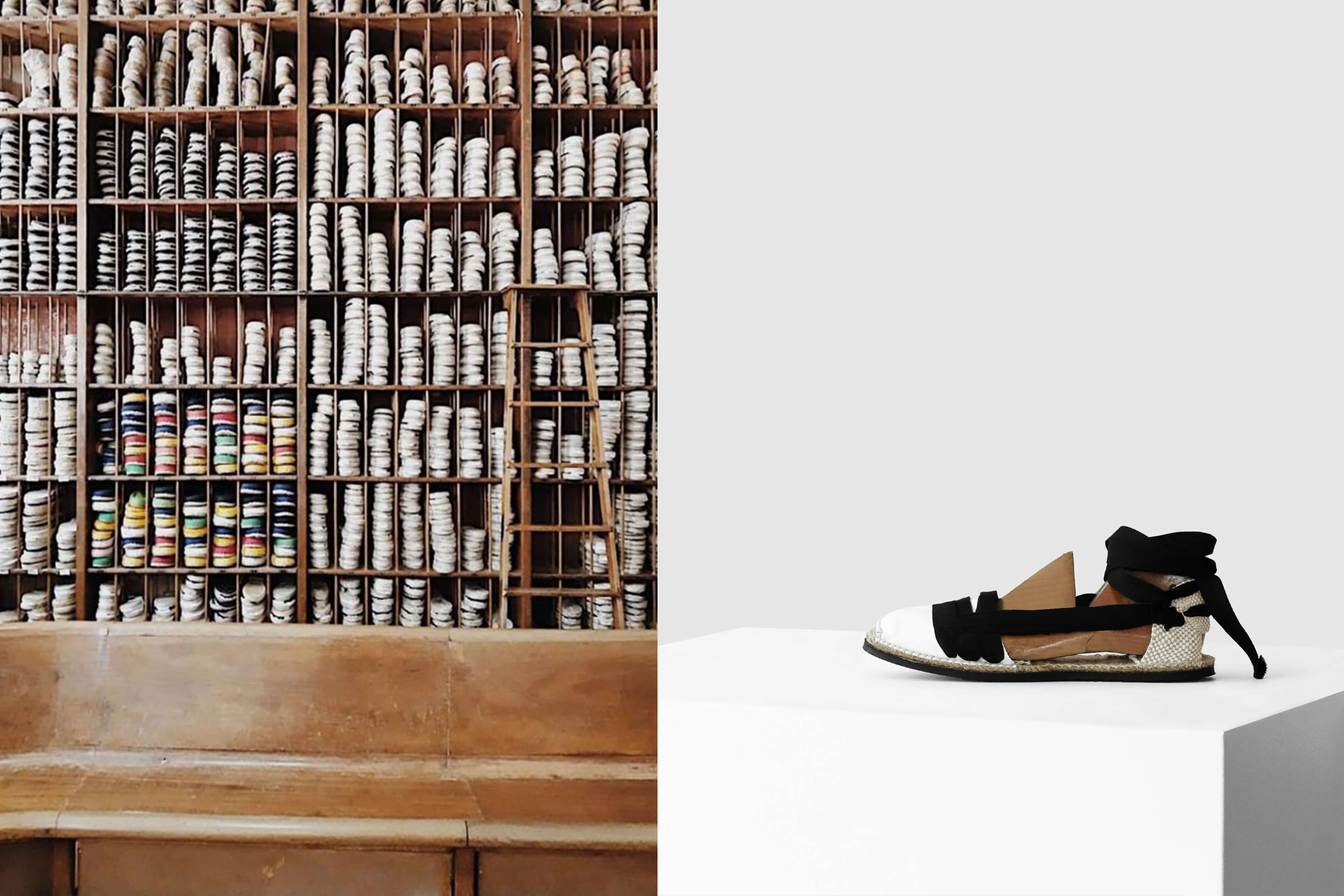 80 years on: the shoes remain a chic classic, are loved by many, and maintains its staple position as an essential that looks great with myriad looks. We love this pair that are distinct in their black and white colourway with long wrap-around black ribbons. A team favourite — these are some of the ways we are wearing LA MANUAL espadrilles.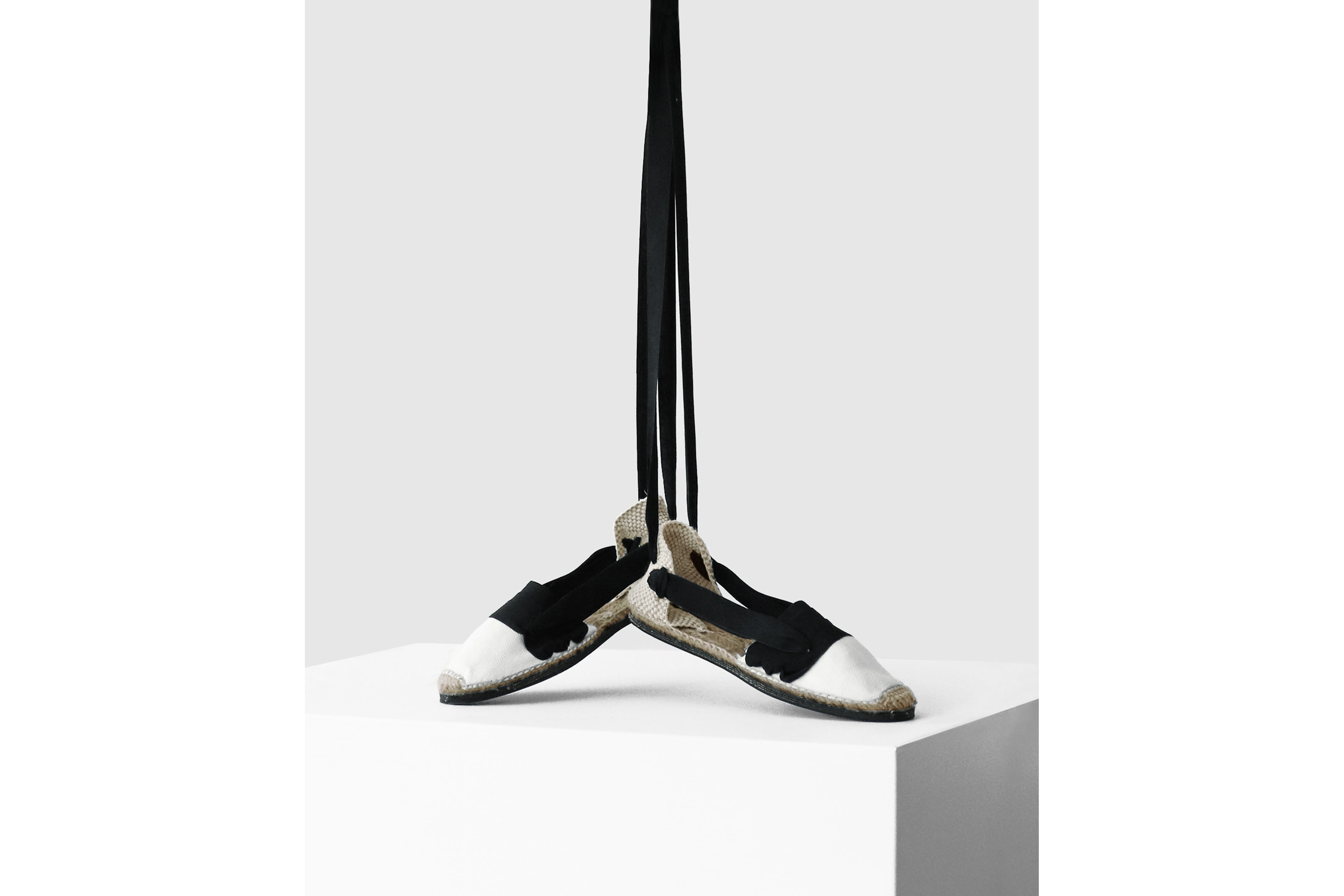 Gender Neutral. So stylish.
These sandals are a slow craft;
crafted entirely by hand, and made from
sustainable materials of jute and
recycled rubber from tyres.
---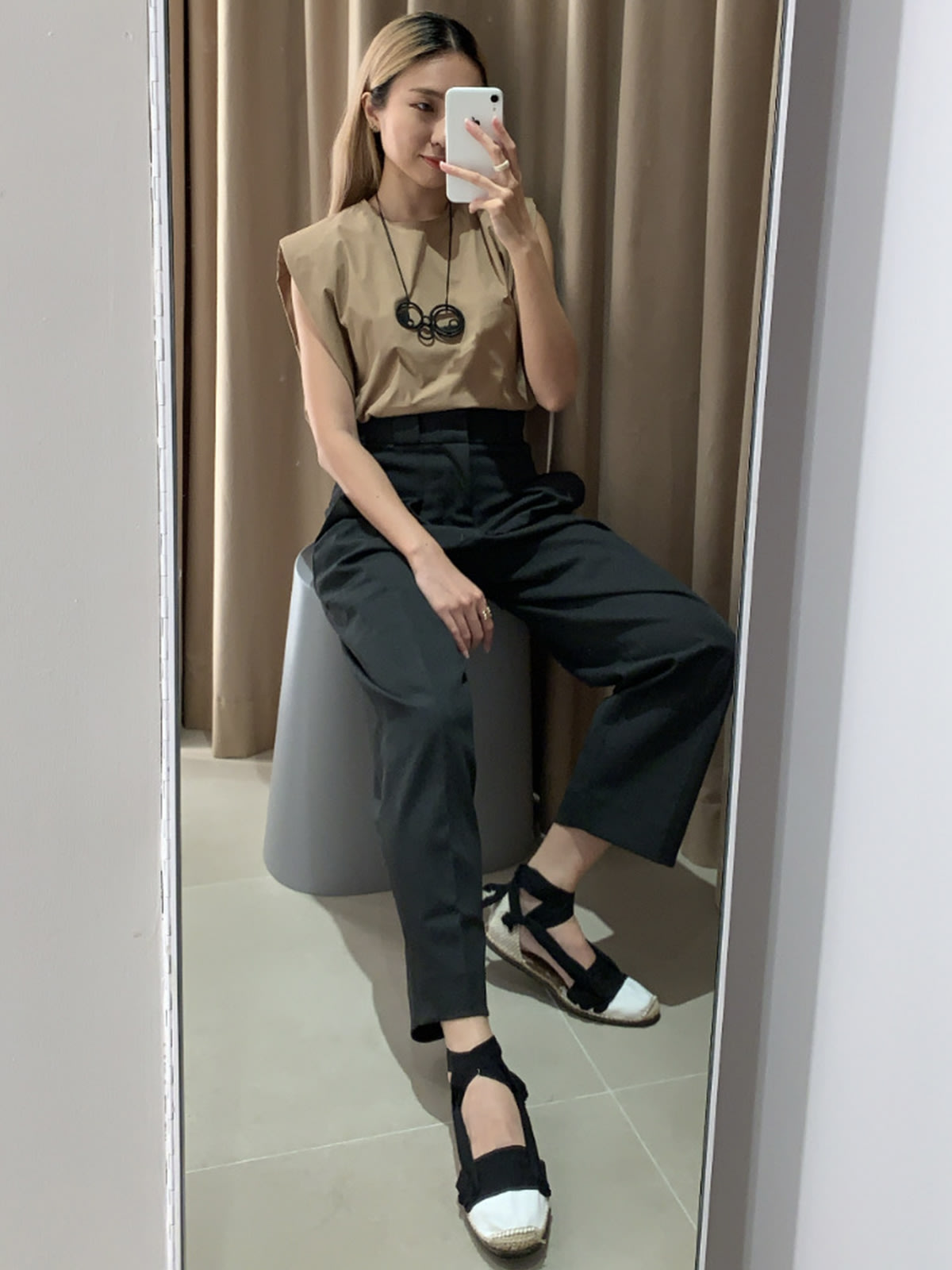 Look #1 —
Serious-chic? But playful.


LA MANUAL Espadrilles with BRUCE Top and FLETCHER Pants
Level up the power outfit: work hard; play harder. These chic espadrilles lend a playful edge to smart and serious looks that show you mean business — with a dash of sartorial wit.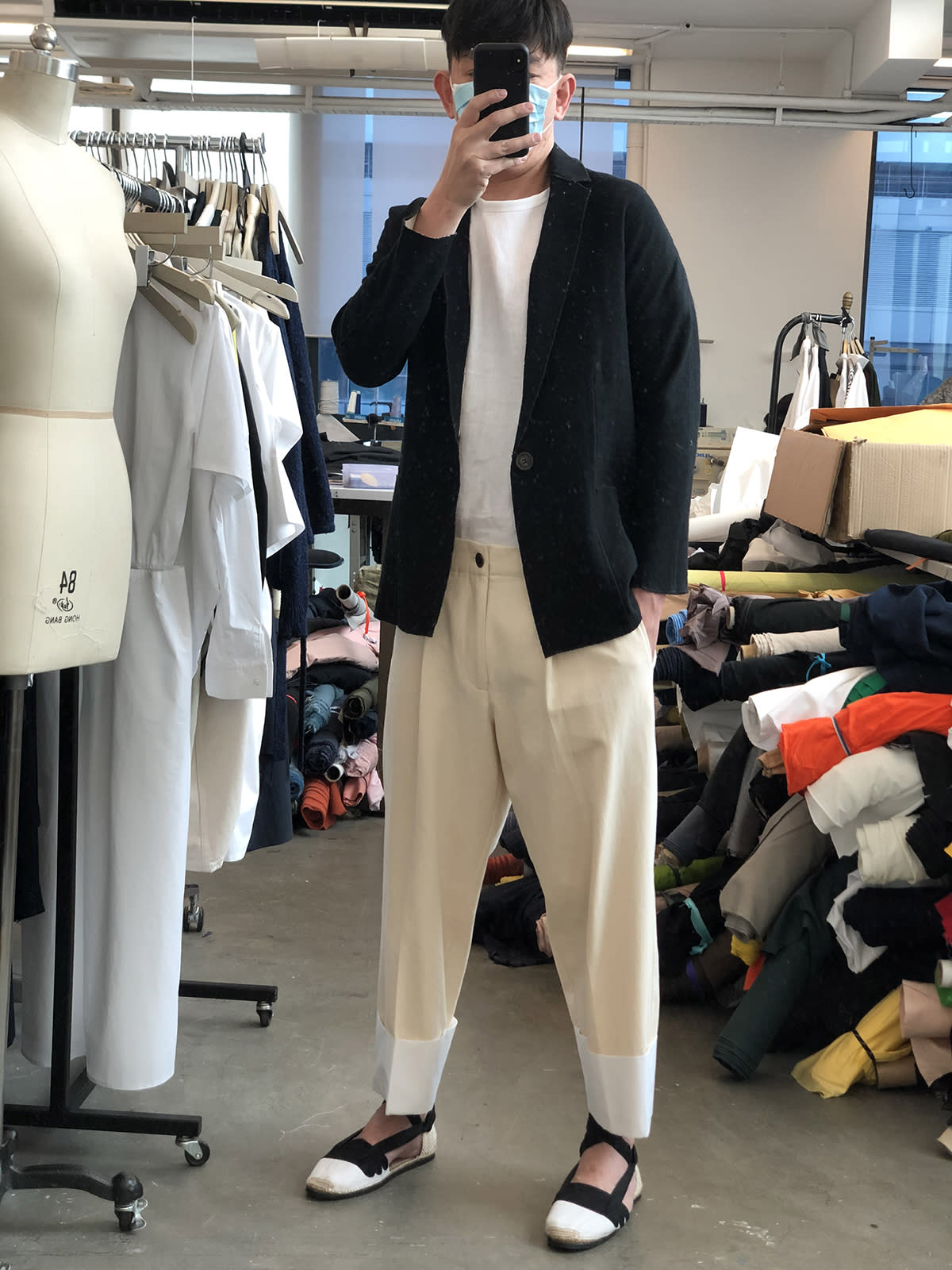 Look #2 —
Suit up


LA MANUAL Espadrilles with ARNE Jacket and KIRKWOOD Pants
The blazer takes it up a notch according to smart dress standards, but the espadrilles dress the look down for you. Whether you're going for the smart blazer look or the casual throw-it-on, these gender-neutral shoes give you alternatives to the regular dress code - especially when paired with the right accessories.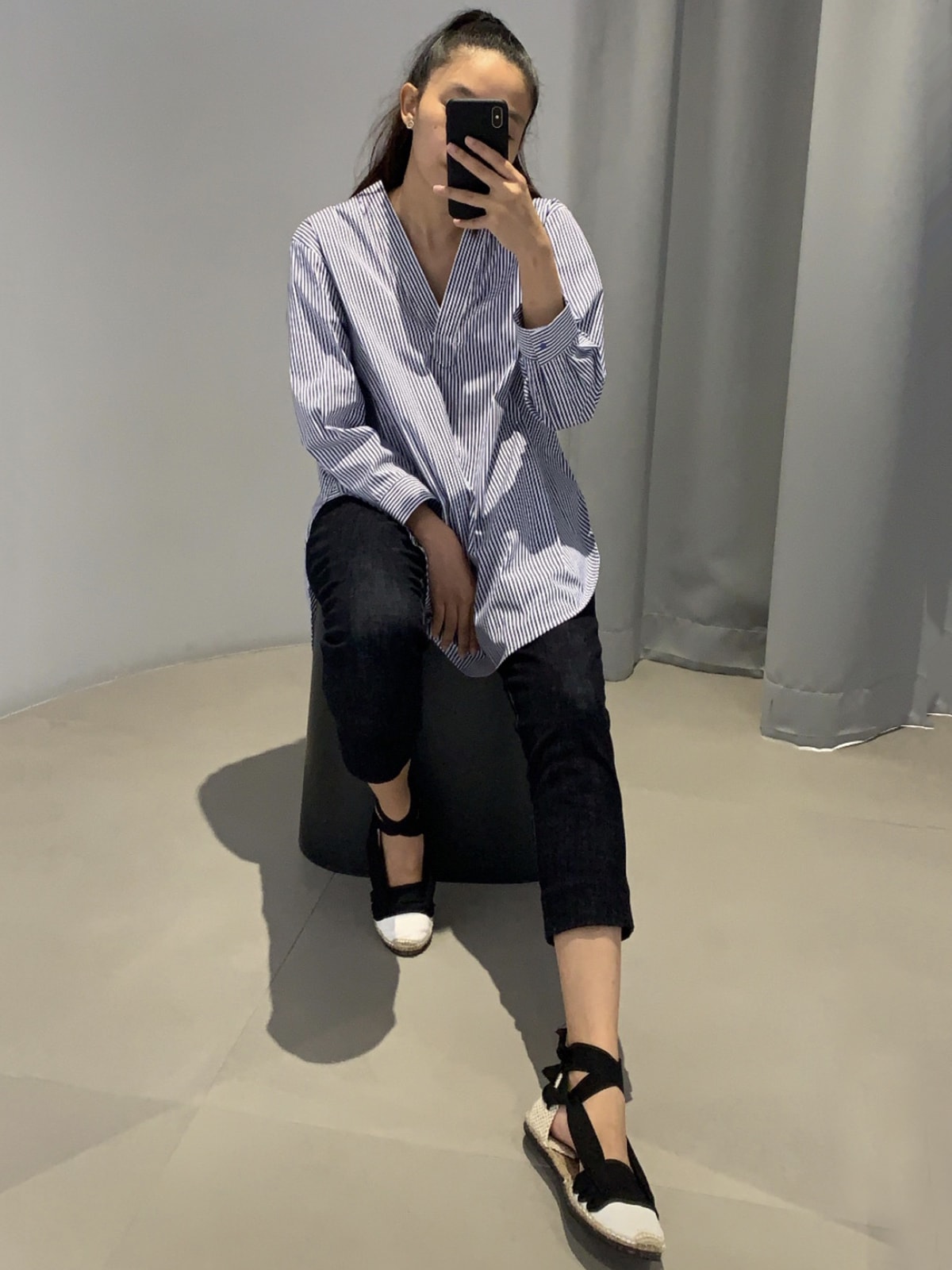 Look #3 —
Keeping it casual


LA MANUAL Espadrilles with LANGSTON Shirt and MICHELA Pants
The failsafe look. It's probably hard to go wrong with a longline shirt and cropped trouser options. The look may be thrown on easily enough, but you'll be heading for comfort and style when you pair it with beribboned espadrilles.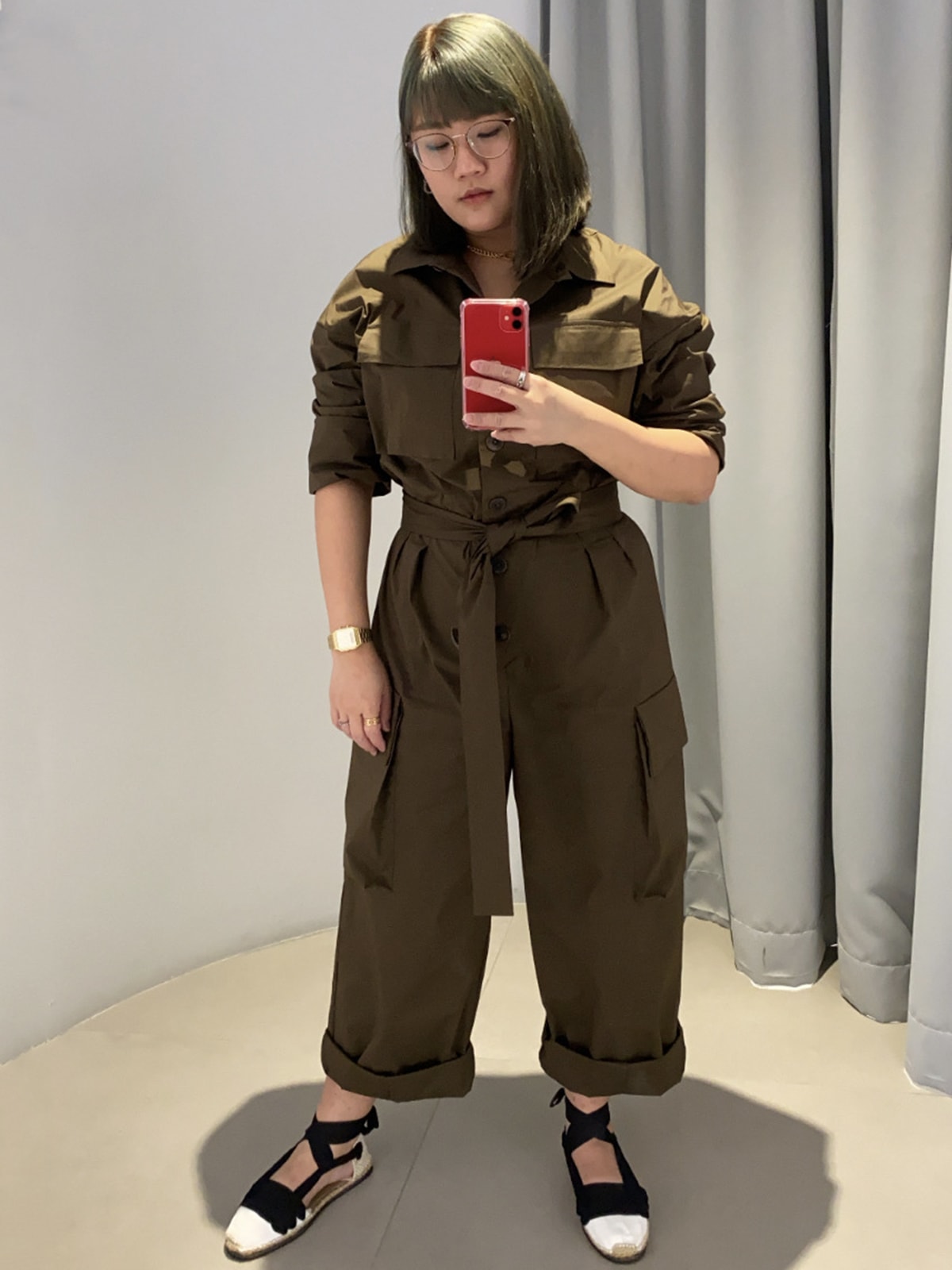 Look #4 —
Jumpsuits: always a smart choice


LA MANUAL Espadrilles with DIEGO Stretch Cotton Jumpsuit
Jumpsuits are a wardrobe game-changer. They're an unexpected look for the 9-5, or a stylish off-duty look. They're even better with espadrilles that give it a certain je ne sai quoi.